Solid Energy's land remediation indemnity tab to be picked up by taxpayers to prevent SOE falling into negative equity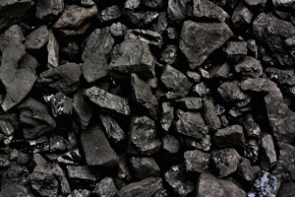 The Government is bailing out Solid Energy by covering the $103 million cost of its land remediation obligations so the State Owned Enterprise doesn't fall into negative equity in its annual financial accounts.
Finance Minister Bill English and State Owned Enterprises Minister Tony Ryall say there will be no overall impact on the Crown's fiscal position because the indemnity transfers a liability from a 100%% Crown owned entity to the Crown itself.
English and Ryall say, however, Solid Energy's trading conditions remain difficult and its challenges are still significant. They say their government's decision to extend support for Solid Energy's remediation obligations further demonstrates a commitment to give the company every opportunity to become viable.
"The company's directors are required to sign off the company's annual accounts by the end of September and they advised us they need this indemnity for the company to remain in a positive equity position through this financial year," English and Ryall say.
"We expect this process to be completed in the next week or so - in time for the annual accounts to be signed off."
The indemnity is a promise by the Crown to reimburse Solid Energy for the costs of remediation as and when it is carried out, and has a present value of $103 million.
"Under current forecasts, expenses covered by the indemnity will be $6 million in 2015 and $11 million in 2016. There will be no overall impact on the Crown's fiscal position, because the indemnity simply transfers a liability from an entity that is 100% owned by the Crown to the Crown itself," say English and Ryall.
They say no change is proposed to the requirements or timing of the remediation work programme, which Solid Energy has agreed to with relevant local authorities.
"The only difference is that these costs will now be met directly by the Crown."
Banks still owed well north of $300 million
In February last year English and Ryall announced the coal miner, which had been one of four SOEs earmarked by the National-led government for partial privatisation, was in talks with its banks over restructuring options for its $389 million of debt. Then in October they announced a proposed financial restructuring deal for Solid Energy, including a contribution of up to $155 million from taxpayers.
The restructure saw Solid Energy's unsecured lenders including ANZ, BNZ, Bank of Tokyo-Mitsubishi, ASB's parent Commonwealth Bank of Australia, and Westpac effectively take haircuts ranging from 21% for ANZ to 12% for Westpac on a combined $359 million worth of loans. This happened as the five, plus bond holder TSB, swapped $75 million of the debt they were owed for $75 million of equity in the form of non-voting redeemable preference shares.
TSB took a $13.8 million, or 20%, haircut on $67.5 million worth of Solid Energy bonds. Also in October last year Solid Energy reported a $335.4 million annual loss on the back of asset write-downs and costs associated with restructuring, redundancy and closures.
TSB says its remaining $53.7 million of Solid Energy bonds continue to meet their contractual payments and the bonds are therefore treated as performing. However, it recently said; "The ability of Solid Energy to continue to meet the contractual repayments terms of the bonds over time is contingent upon successful restructuring of the core operations of the business, the outcome of which is currently uncertain."
Aside from the Solid Energy bonds, Solid Energy still has north of $300 million worth of loans with the five other banks.
'Market conditions remain challenging'
Ryall says market conditions remain challenging for Solid Energy and its 700 staff.
"As we said when we announced Solid's restructure package a year ago, the Government is not prepared to expose taxpayers to ongoing losses if the company's core business is not considered viable," Ryall says.
"We also said that we are prepared to provide support for the company if there is a reasonable chance it can be made viable. The extension of this indemnity is part of that support."
In February this year Solid Energy's interim results showed a net loss after tax of $40.9 million. Solid Energy said then its financial recovery was likely to be "prolonged," and was dependent on a number of factors including continuing improvement in its business performance and higher prices in international coal markets. The strength of the New Zealand dollar, meanwhile, was continuing to adversely impact profitability.
'A final two-fingered salute from Tony Ryall'
Labour Party SOE spokesman Clayton Cosgrove says Ryall snuck out the news he is covering the cost of Solid Energy's land remediation obligations two days before the election hoping no one will notice.
"This means taxpayers will have to fork out even more money to prop up the company. This should not have happened. Had National not run Solid Energy into the ground the remediation would have come out of the company's profits not the taxpayers' pockets," says Cosgrove.
"Tony Ryall's legacy is a failed SOEs sell off and turning what was once the jewel of New Zealand's SOE crown into a shell of a company with the loss of 800 jobs and a debt of almost $400 million."
"Labour has always said the core assets of Solid Energy will be maintained and protected. This is a final two-fingered salute from Tony Ryall to New Zealanders who will be thankful he's retiring," Cosgrove says.