Labour wants Overseas Investment Office strengthened, so it can regulate foreign investors more thoroughly and transparently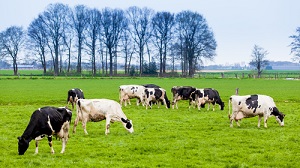 The Labour Party wants to see the Overseas Investment Office's (OIO) powers bolstered, so New Zealanders can keep better tabs on foreigners who buy our productive land and large assets.
It's calling for the Overseas Investment Act to be amended so the OIO can:
Have a publically-accessible register of foreign owners.
Have tougher requirements for foreign investors to live up to their investment promises.
Labour's Land Information spokesperson Stuart Nash says, "Large blocks of productive New Zealand land are heading into foreign ownership.
"The Government has no idea how much has been sold and whether those owners are living up to the OIO's requirements to create jobs and bring economic benefits over and above what a New Zealand investor would.
"Foreign buyers often make sweeping promises about issues like job creation, increasing export receipts and further downstream investment.
"A Labour government would amend the Overseas Investment Act to ensure we can hold all foreign investors to account for the promises they make in their consent applications."
OIO already does much of what Labour is calling for  
As a bit of background, overseas investors need to apply to the OIO for consent if they want to buy sensitive land, business assets worth more than $100 million (this threshold is higher for some Australian investors) or a fishing quota.
By sensitive land, the OIO means farms that are larger than five hectares, land that exceeds 0.4 hectares and adjoins certain types of reserve or conservation area, and land that exceeds 0.2 hectares and adjoins foreshore.
The public can view the applications investors submit to the OIO.
However if there is good reason (in accordance with the Official Information Act) for the OIO to withhold the existence of an application from the public, it can do so while the application's being considered. Once it's determined, the OIO will issue a public decision summary.
From here, the OIO monitors consent holders for compliance with any conditions imposed on their consent. Consent holders are generally required to report annually to the OIO for up to five years.
Consent holders who breach the Act can be jailed or fined hundreds of thousands of dollars. Nash says the Office has even required foreign owners to sell their investments down on a few occasions.
Labour: data needs to be better used 
So 'what is it that Labour wants?' you ask, when most the information collected by the OIO is already publically available, and it follows up on investors after they've bought their assets?
Addressing the latter point first, Nash wants government officials to take a "more proactive and less reactive" approach to monitoring the way investors manage their land/assets, by doing spot audits.
He says, "All the Government does is receive desktop reports without ever getting the gumboots on and getting down to the farm to investigate whether this value is being added or not".
As for the use of data, Nash says the OIO should do a better job collating the yearly information it receives from investors once they've bought their assets.
While recognising the OIO can't go disclosing commercially sensitive information about individual businesses, he wants it to be mandatory for their annual reports to be published.
He also wants to see the OIO aggregate the information to give New Zealanders a better idea of how productive the assets are under foreign ownership.
He points out this was a gaping hole in the report KPMG released earlier this week. It went some way as to describing who was buying which assets, but didn't describe the value investors were adding.
As for the register idea, Nash wants the information (much of which is already publically available) to be collated and presented in a more accessible way than is currently the case.
Government: new tax and land transfer rules will do the trick
Responding to Nash's register idea, the Minister for Land Information Louise Upston says, "The Government's new tax and land transfer rules (the Taxation (Land Information and Offshore Persons) Bill) will provide more information about New Zealanders and overseas people buying and selling property.
"While the purpose of the legislation is to enforce the tax rules around property, not to create of a register of ethnicity, from 1 October we'll have better information about the extent of overseas-based buyers, and that information will be published.
"The data collected will be on all properties not just housing/residential – and not just on foreigners."
With regard to the OIO monitoring foreign investment, Upston says, "We believe we've struck the right balance in scrutinising overseas investment to ensure it delivers benefits through more jobs and increased exports".