Department of Internal Affairs warns Jin Yuan Finance Ltd over lack of adequate compliance with anti-money laundering law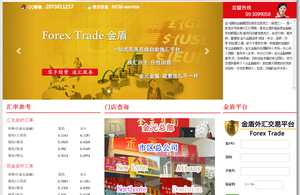 The Department of Internal Affairs has issued its first formal public warning under the Anti-Money Laundering and Countering Financing of Terrorism Act (AML/CFT Act) to Jin Yuan Finance Ltd.
The AML/CFT Act requires New Zealand financial institutions to have processes in place to detect and deter money laundering and terrorism financing, and to protect their businesses from misuse.
The Department says it issued a warning to Auckland-based Jin Yuan on July 7 and has now issued a public summary.
"The investigations identified that Jin Yuan Finance had failed to establish, implement and maintain an adequate and effective AML/CFT programme," the Department's general manager of regulatory services, Maarten Quivooy said in a statement.
"In particular, Jin Yuan Finance had failed to conduct customer due diligence as required, failed to adequately monitor accounts and transactions, failed to keep adequate records and failed to ensure that its branches comply with all relevant obligations."
The Department of Internal Affairs requires the company to "immediately rectify all areas where it is non-compliant," and Jin Yuan Finance has advised the Department it's committed to doing so, as well as providing information about steps it's taking to do this.
"The Act has now been in force for over two years. It requires financial institutions to have adequate and effective procedures for managing and mitigating the risk of money laundering and terrorism financing through their business. This is an important piece of legislation, with which financial institutions are required to comply," says Quivooy.
"The Department will continue to monitor Jin Yuan Finance and consider further enforcement action if appropriate. Options for further enforcement include court imposed undertakings or financial penalties."
(Here's the Department of Internal Affairs' full statement including details of potential penalties for non-compliance with the AML/CFT Act). 
The Department says it has issued 13 non-public formal warnings since the AML/CFT Act came into force on June 30, 2013. These were issued either for failure to meet particular risk assessment or AML/CFT programme obligations, or for failing to submit an annual AML/CFT report.
A registered financial service provider
Jin Yuan Finance is registered on the controversial Financial Service Providers Register and with the Financial Dispute Resolution Scheme. It's registration says Jin Yuan Finance is registered for keeping, investing, administering, or managing money, securities, or investment portfolios on behalf of other persons, plus operating a money or value transfer service, and changing foreign currency.
Jin Yuan Finance's director and shareholder is listed as Rex Young of Flat Bush is south-east Auckland.
The AML/CFT Act, which was passed by Parliament in 2009 and enacted in mid-2013, is supervised by three regulators. The Reserve Bank oversees compliance by banks, life insurers and non-bank deposit takers such as finance companies, building societies and credit unions. The Financial Markets Authority (FMA) oversees compliance by issuers of securities, trustee companies, futures dealers, collective investment schemes, brokers, and financial advisers. And the Department of Internal Affairs oversees compliance by casinos, non-deposit taking lenders, money changers, and any other financial institutions not supervised by the Reserve Bank or FMA.
In March the Reserve Bank issued a formal warning to JPMorgan Chase Bank.
Although Minister of Justice Amy Adams has said the Ministry of Justice has begun initial scoping work on implementing the so-called phase two of the AML/CFT Act, which will extend it to the likes of lawyers, accountants, conveyancing practitioners, real estate agents and businesses that deal in high value goods such as bullion dealers and potentially jewelers, the Government is yet to commit to a date when phase two might actually be enacted and in force.