The entity formerly known as Euro Forex claims to have filed for bankruptcy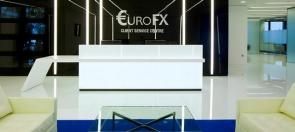 FXCap, formerly known as Euro Forex, says it's filing for bankruptcy.
A brief note (see below) published on FXCap's website says; "Due to unfavourable trading condition in the past few months, FXCap is filling for bankruptcy and our clients account are been audited by external accounting firm. We apologized for any inconveniences caused. We expect this issue to be resolved in the next few months. Thank you."
This entity was covered in two interest.co.nz stories in late July and early August with the City of London Police confirming a probe. Featured in the Euro Forex/FXCap story are angry Chinese investors, faked IDs, allegations of international financial fraud on a large scale with a "professional criminal group" involved, a London address the same as that used by Capital World Markets, and five registered New Zealand financial service providers.