Credit Union South to cut funding costs & boost lending growth through up to $50m of lending from Westpac mortgage securitisation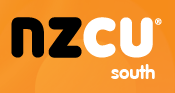 By Gareth Vaughan
Credit Union South will become New Zealand's first credit union to source funding through securitisation as it looks to reduce funding costs, and pursue an ambitious growth agenda.
Trading as NZCU South, Credit Union South has received approval from both members and security holders for a mortgage securitisation programme arranged by Westpac that could ultimately give the credit union access to up to $50 million of funding.
Credit Union South CEO Tania Dickie told interest.co.nz the Westpac deal would allow the credit union to broaden its funding away from just members' deposits, and grow both personal loans and residential mortgages.
The securitisation programme is expected to reduce overall borrowing costs, meaning Credit Union South will be better placed to compete with other lenders and strengthen its reserves through increased retained earnings, which stood at $20.7 million at June 30.
The cost of funding through the securitisation programme, including margin and line fee, is 120 basis points over a floating wholesale rate benchmark, Credit Union South says. The current equivalent margin derived from the published member deposit rate card is about 170 basis points, it notes, adding this margin would need to be higher for it to raise "significant incremental volumes" of member deposits.
"We have a BB- credit rating. (So) in competition to the banks to attract investors our rates have to be slightly compelling," Dickie said. "We realise that we have to be relevant and we believe we've got a good value proposition that can be enjoyed by a few more people."
She said Credit Union South has about $30 million worth of mortgages and is initially looking to securitise about $10 million once the programme begins, probably in December. 
New Zealand's third biggest credit union with about $125 million of assets, Dickie said NZCU South has 21,000 members with nine branches from Nelson to Invercargill. However, it also has North Island customers via a "virtual branch" and partnerships with personal loan and mortgage brokers and is looking for further North Island growth.
"Christchurch is a growing market for us and we also see opportunities in the North Island which we already have developed on a latent basis that we can leverage in support of the South Island," Dickie said. "There is limited opportunity in some of the (South Island) rural towns and cities to grow more."
"If we were to grow significantly and identify where we could put a branch (in the North Island) in the future then we would look to do that," Dickie added.
Specific groups being targeted are apprentices, tradespeople and Generation Y.
In the year to June 30 Credit Union South grew its loan book by $11 million, or 14% to $92 million, and Dickie said it had "cracked $100 million" over the past week. Dickie is looking for growth at almost double this rate over the current, June 2016 year.
"We hope to achieve a loan book of $125 million by the end of the financial year," she said, with about $9 million growth via personal loans and $15 million to $16 million through mortgages. The loan book is currently weighted 70% to personal loans and 30% to the mortgage market. Dickie said there's no merger or acquisition activity on the radar "at this time."
Credit Union South says it has a deposit reinvestment rate of between 85% and 90% and the securitisation programme won't change the terms of members' deposits or the interest rates they're paid. Money owed to members will also continue to be secured by a first ranking security. Westpac's funding will also be senior first ranking debt.
The securitisation programme will see a special purpose trust buy loans from Credit Union South by borrowing from Westpac (up to 80%) with the balance from Credit Union South. The funding will be for a four year term, with an availability period under which new advances may be drawn of two years. The initial intention is for no more than $20 million of existing mortgages to be sold to the securitisation trust.
Credit Union South's loan to the trust will be subordinate to Westpac's. Meanwhile, the securitisation programme will dilute Credit Union South's capital ratio. The credit union estimates its risk adjusted capital ratio would've been 14.7% at December 31 instead of 15.2% had the programme taken place on that day, based on its assumptions. (As of June 30 Credit Union South's capital ratio stood at 13.82% versus the minimum requirement of 8%). 
The trust repays the funding provided by Westpac and Credit Union South over time using the principal payments it receives on the loans it buys. Dickie said Credit Union South will need to hedge interest rate risk as part of the securitisation programme. She said whilst Credit Union South is the first New Zealand credit union to embark on a securitisation programme, it takes heart from "peers in Australia" who have undertake securitisation programmes.
*This article was first published in our email for paying subscribers on Monday morning. See here for more details and how to subscribe.