ANZ Group names chief financial officer Shayne Elliott as new CEO succeeding Mike Smith from 2016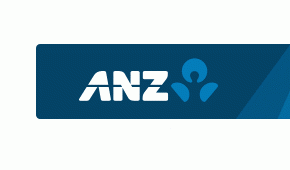 The ANZ Banking Group, parent of ANZ Bank New Zealand, says its chief financial officer Shayne Elliott will succeed Mike Smith as chief executive officer from January 1 next year.
Elliott, a New Zealander, initially joined ANZ as CEO of the group's institutional banking unit in June 2009. He'll also succeed Smith as an ANZ director, although Smith will remain as a non-executive advisor to ANZ's board, initially for one year, with ANZ chairman David Gonski citing Smith's invaluable understanding of and connections in Asia.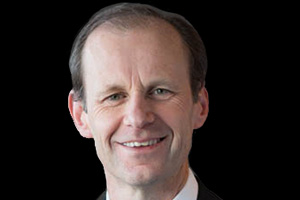 Gonski said Elliott's appointment followed a detailed review of external and internal candidates. ANZ NZ CEO David Hisco had been touted in the media as a potential successor to Smith. ANZ says the 51-year-old Elliott has more than thirty years' banking experience including in Australia, New Zealand, the Asia Pacific and the Middle East.  
Smith, a former HSBC executive whose time at the helm as seen ANZ focus on growing in Asia, will step down after eight years as ANZ CEO on December 31.
"Mike was appointed chief executive as the world was entering the global financial crisis. Despite those headwinds and a volatile environment for banks around the world, his leadership has seen ANZ continue to grow market share in Australia and establish a strong, growing New Zealand business under one brand. He has transformed ANZ into one of Asia Pacific's leading banks with operations in 34 countries, delivering strong outcomes for our customers and for our shareholders," Gonski said.
"Shayne was the outstanding candidate for the role of chief executive given his deep knowledge of the ANZ Group, his strategic vision, global financial services experience and his track record of building and leading strong international management teams."
"He has held senior positions in Citigroup in Australia and New Zealand, the UK, USA, Asia Pacific and in the Middle East. Prior to joining ANZ, Shayne was a senior executive with the investment bank EFG Hermes. For the past three years he has been chief financial officer with responsibility for our most critical finance and strategic functions," Gonski added.
"Shayne's international banking and financial experience, together with his background in Australia and New Zealand makes him the right person to lead ANZ in a challenging global environment." 
For his part, Elliott said he was honoured to have the opportunity to lead ANZ. And Smith said ANZ's succession process saw a smooth transition to a new chairman in Gonski last year, and now was the appropriate time for him (Smith) to step down.
Elliott graduated from the University of Auckland with a Bachelor of Commerce, Management Studies and Finance. He joined Citibank New Zealand as a management trainee in 1985.
Elliott's appointment to the top job at ANZ means three of the CEOs of the big four Australian banks now have strong New Zealand connections. Ian Narev, CEO of ASB's parent Commonwealth Bank of Australia, is a New Zealander who played Davie in the 1979 television series Children of Fire Mountain. Andrew Thorburn the ex-BNZ CEO now heading up its parent National Australia Bank, has dual Australian and New Zealand citizenship.