Ministry of Justice to discuss potential extension of NZ AML/CFT Act territorial guidance with RBNZ, FMA & Department of Internal Affairs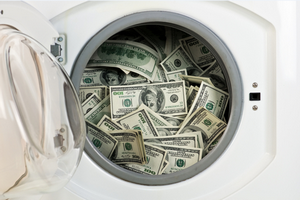 By Gareth Vaughan
The Ministry of Justice will discuss a suggestion to extend the territorial scope of New Zealand's anti-money laundering law, which would draw in NZ registered entities whose clients are solely based overseas, with the three supervisors of the law.
The suggestion, from Minter Ellison Rudd Watts partner Lloyd Kavanagh, was  reported here by interest.co.nz last week.
"The Ministry will be discussing this suggestion with the supervisors but is unable to comment further at this time," a Ministry of Justice spokesman told interest.co.nz.
The supervisors, or overseers of compliance with the Anti-Money Laundering and Countering Financing of Terrorism Act (AML/CFT Act), are the Reserve Bank, Financial Markets Authority and Department of Internal Affairs.
Existing guidelines on the territorial scope of the AML/CFT Act say; "an entity incorporated or formed in New Zealand, which carries on financial activities wholly outside New Zealand, will not be a 'reporting entity' under the AML/CFT Act."
Numerous entities registered on NZ's Financial Service Providers Register operate overseas but not within NZ. The Ministry of Business, Innovation and Employment, which oversees the Register, is currently reviewing it, noting a large number of offshore companies have registered on it in order to give the misleading impression they are regulated in NZ.
Kavanagh has suggested one way of combating the damage to NZ's reputation from this situation is for the Ministry of Justice, which is responsible for leading the development of NZ's AML/CFT policy, and the three entities that supervise compliance with the AML/CFT Act, to agree on and issue updated territoriality guidance replacing the current guidance. This, he said, would not require legislation or regulations to be amended. But it would need to make it clear that if an entity registers as a NZ financial service provider, it needs to comply with NZ's AML/CFT Act, even if all its customers are outside NZ.
*This article was first published in our email for paying subscribers on Monday morning. See here for more details and how to subscribe.