Westpac NZ annual cash profit rises 6% to $916 mln as net interest margins expand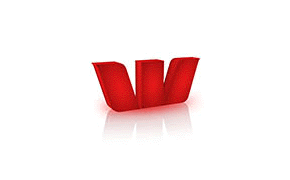 Westpac New Zealand's annual cash earnings rose 6% as its net interest margin rose four basis points and income growth outpaced expense growth.
The bank's cash earnings for the year to September 30 rose $54 million, or 6%, to $916 million from $864 million the previous year.
Net operating income was up 7% to $2.206 billion and operating expenses increased 6% to $899 million. Westpac NZ's net interest margin rose four basis points to 2.31%. Net interest income rose 8% to $1.712 billion.
Loan impairment charges almost doubled to $47 million from $26 million. Meanwhile, the bank's cost-to-income ratio fell 24 basis points to 40.8%.
Big banks' profit growth slows
Westpac is the last of the big four banks to release its annual results after ASB, ANZ and BNZ. Combined the four posted annual cash earnings of $4.415 billion, a rise of $198 million, or 4.7%, year-on-year. Last year their combined annual cash profit growth was 12% and in 2013 it was 10%.
Meanwhile, Westpac said it grew net loans $4.4 billion, or 7%, to $69 billion. Housing loans grew $2.3 billion, or 5.6% versus system, or overall market, growth of 6.8%. Westpac said it had focused on "maintaining margin in a competitive pricing environment."
 Business lending grew $2 billion, or 8.4%, to $25.1 billion versus system growth of 7%. Credit cards, bolstered by Westpac becoming an Air New Zealand airports partner, grew 10.4% versus system growth of 4.6%. The bank said it grew credit card marketshare to 23.8% from 22.5% in the second half-year with more than 57,000 new credit card accounts including 37% who were new customers to Westpac.
'Underweight' in rural lending
Westpac emphasized it's "underweight" in agriculture lending with 12.3% marketshare, or put another way, agriculture lending comprises 7.9% of its total committed exposure. The bank said 3.92% of its agriculture lending portfolio is stressed. Across its entire business lending portfolio, Westpac says 3.4% of its lending was stressed as of September 30, versus 3.3% a year earlier.
Total deposits were up $2.5 billion, or 5%, to $51.9 billion. Westpac said its deposit to loan ratio dropped 125 basis points to 75.2%.
Here's the Westpac Group release. And here's the Westpac Group presentation.