P2P lender Lending Crowd up & running offering to facilitate secured business, vehicle & personal loans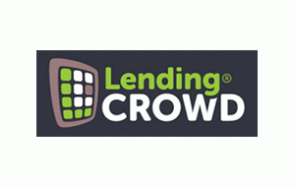 Lending Crowd, a peer-to-peer (P2P) lender established by Finance Direct's managing director and majority owner Wayne Croad, has launched via a "soft launch."
Lending Crowd received a P2P lender's licence from the Financial Markets Authority in October, becoming the fourth to do so after Harmoney, LendMe and Squirrel Money. Lending Crowd's website is promoting loans for small and medium sized enterprises (SMEs), vehicle purchases and personal loans, ranging in size from $2,000 to $200,000. Loan terms are either three years or five years.
SME borrowers will be charged interest rates ranging from 8.95% to 19.75% based on their risk grade, and personal loan interest rates range from 7.90% to 19.10%. Borrowers will pay a platform fee ranging from $250 to $1,450 depending on the size of their loan. 
Investors, who must invest a minimum of $500, will be charged a service fee of 10% of the interest Lending Crowd collects or recovers under any loan agreement. The fee is charged each time interest is paid into an investor's account. That means the interest rate charged to borrowers, minus the 10% of interest service fee, will be the investor's return.
All loans will be secured against registered motor vehicles and/or residential or commercial properties. Loan notes can be purchased in increments of $50 meaning investors can invest as little as $50 in a single loan and up to the whole amount of the loan.
Croad says Lending Crowd will calculate an actual annual rate of return for investors after 90 days and provide all investors with net annual return percentages on their investment dashboards at the end of six months of trading history. Lending Crowd will also offer borrowers the option of fully underwritten insurance to cover them for death and terminal illness.
"In early 2016 this will be expanded to include illness, bankruptcy, hospitalization and redundancy. The aim of this innovative product addition is to further mitigate risk and provide reassurance for investors," says Croad.
Croad also plans to expand Lending Crowd into Australia where he has secured trademarks, and is in discussions with funding partners.
"Our aim is to provide a very transparent service for investors and access to an asset class normally reserved for the big banks," Croad says.
"For borrowers our focus is to drive down the cost of borrowing money. We believe technology works best when it brings people together and as a peer-to-peer lending company a key objective is to make it easy for everyone to do business with each other."
"This year has been an exciting one for the P2P sector in New Zealand and we are looking forward to providing borrowers and investors something new and different that people will feel good about using," Croad adds.
Here's a previous story about Croad's plans for Lending Crowd.