Westpac says stressed agri loans increased 26 basis points during December quarter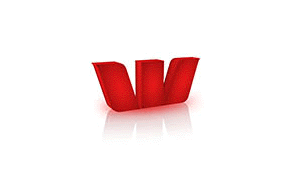 Westpac New Zealand says the stressed chunk of its agri lending rose 26 basis points during the December quarter as dairy farmers felt the brunt of low dairy payouts.
In a presentation to investors in its Australian parent Westpac Banking Corporation, Westpac NZ says 4.18% of total committed agri lending was stressed as of December 31, 2015, up 26 basis points from three months earlier. At the same time, 0.34% of total committed agri exposures was impaired, which was unchanged over the quarter.
"(The) rise in stress in (the) agri portfolio principally related to (the) low dairy payout," Westpac NZ's presentation says. "Agri is 7.9% of (the total) portfolio with dairy approximately 70% of (the) total agri portfolio," the presentation says.
The bank says it sees opportunity for targeted growth and deepening relationships (cross selling) in the agri sector, including via transactional banking, and its insurance, wealth and financial markets units. Westpac NZ put its agri market share at 12.4% at January this year, up from 12% as of September 2014.
Westpac NZ's presentation came the same day Fonterra cut its forecast Farmgate Milk Price for the current 2015/16 season by 25 cents to $3.90 per kgMS. Combined with the forecast earnings per share range of 45-55 cents, this means a total forecast available for payout of $4.35-$4.45 per kgMS, meaning a forecast cash payout of $4.25-$4.30 per kgMS for a fully shared-up farmer after retentions.
DairyNZ has a breakeven milk price estimate for the average New Zealand dairy farmer of $5.25 per kg/MS. Farmers are currently looking at three consecutive seasons of below breakeven payouts.
According to the Reserve Bank, dairy debt stood at $37.9 billion at June last year, representing about 10% of total bank lending. A December Reserve Bank Bulletin article estimated 49% of the dairy sector had negative cash flow in the 2014-15 season. Cash flow pressures were tipped to increase, with about 80% percent of farmers, representing nearly 90% of sectoral debt, expected to have negative cash flow in the 2015-16 season.
The Bulletin article applied a stress-testing model to assess the potential rise in dairy sector non-performing loans (NPLs), based on the Reserve Bank's understanding of actual bank behaviour. The assumption made was that banks continue lending to farmers in negative cash flow unless their loan to value ratio (LVR) is above 90% and future periods of positive cash flow appear unlikely.
"The vast majority of dairy farms remain viable under the base stress scenario, with NPLs rising to 7.8% of original exposures by 2018-19. The worst case scenario features a slow recovery in the payout and a sharp decline in land values, resulting in NPLs increasing to around 44%. While this scenario presents a highly challenging environment for the dairy sector, our results suggest that losses for the banking system as a whole would be manageable," the Reserve Bank article said.
The chart below comes from Westpac NZ's presentation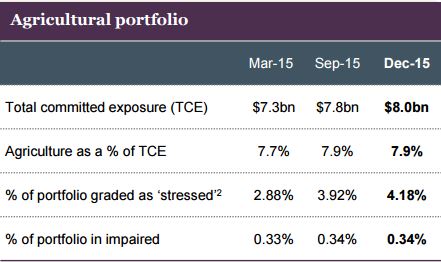 Elsewhere in the presentation Westpac NZ says enhancing its brand is a "significant" opportunity. Research apparently indicated that Westpac NZ's brand lacked meaning and consistency. Thus the bank is now "leveraging brand strengths of "trust," "astute," and "strong." Westpac NZ has a new brand proposition of "it's time" that's designed to build on perceived brand strengths with early results positive, according to the bank.
Westpac NZ's currently using recently retired All Blacks captain Richie McCaw in its advertising.
*This article was first published in our email for paying subscribers early this morning. See here for more details and how to subscribe.