Simon Bennett of blue-collar recruiter AWF says NZ almost entirely lacks consistent and efficient pathways for school-leavers, the unemployed and the low-skilled to train on-the-job and gain the necessary basic skills to be able to adapt to survive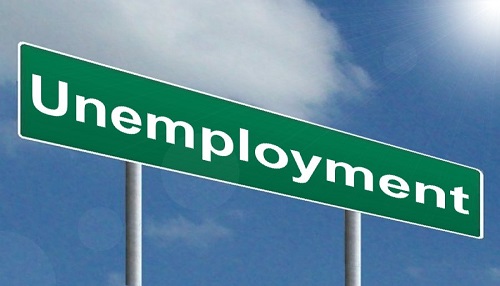 By Simon Bennett*
Bernard Hickey asks (in the Herald on Sunday, republished on Interest.co.nz) "Why aren't Kiwis getting jobs?"
It's a good question. At the same time that, as Hickey points out, 349,700 New Zealanders are jobless or underemployed, companies involved in the Christchurch rebuild, the current Auckland building boom, and massive upcoming projects such as Wellington's Transmission Gully are crying out for more skilled workers – and bringing them in, as blue-collar recruiter AWF has been doing for some time, from overseas.
It would be easy to characterise this phenomenon as simply a temporary labour market mismatch – a failure to steer enough of those wanting work into training which would have equipped them to supply the current very high demand for construction-related skills.
There's some truth to that. We could scarcely have planned for the Canterbury earthquakes, but the major Auckland and Wellington projects have been on the drawing board for many years – although some were postponed because of another unforeseen circumstance, the GFC.
But what may appear to be the result of poor planning and natural disaster turns out to be, on closer inspection, part of a major, global economic, technological and demographic shift.
It's not only the trades and civil construction sectors that complain about a lack of appropriately skilled Kiwis.
A tourism operator bringing in high-end visitors from the US recently complained his customers weren't getting much of a "Kiwi experience" because many of the tourism and hospitality staff they met here weren't Kiwis. That prompted Tourism Industry Association CEO Chris Roberts to point out that there was "almost a systemic problem that working in tourism and hospitality is not seen as a career option for young New Zealanders."
Immigration New Zealand has - on both its immediate and long term skill shortage lists - agriculture and forestry, engineering, health and social services, and science.
And companies are hiring from overseas workers with specific, often digital, skills which are in high demand globally but short supply locally, such as user experience (UX) managers and 3D designers.
The fact is, the forces of globalisation, the technological advances referred to as "Industry 4.0", and demographic change are creating a two-tier market around the world.
The pay gap between low-skill workers and those with transferable, relevant and updateable skills continues to widen.
In a New Zealand context, it seems strange that we're looking to import workers in agriculture, forestry, and tourism, three of our largest economic sectors.
In such a fast-moving labour market environment, it's a brave call to predict what skills exactly will be needed here in 10, or even five years from now.
What's certain is that we almost entirely lack consistent and efficient pathways for school-leavers, the unemployed and the low-skilled to train on-the-job and gain the necessary basic skills to be able to adapt to survive.
Better mechanisms could look something like AWF's Te Mana Whakaaro programme with Te Puni Kokiri, which has been training and upskilling young Maori in civil construction for the last three years. Thanks to TPK, we've had no difficulty finding candidates who can see that the training they receive will launch them into satisfying, well-paid careers.
Partnerships between industry, recruitment firms, and ITOs are another promising route, and bear further investigation.
---
*Simon Bennett is CEO of NZX-listed AWF Madison, New Zealand's largest recruiter and labour provider.