Siah Hwee Ang looks at China's global shopping spree and concludes New Zealand is not the apple of China's eye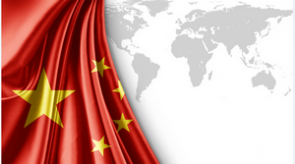 Capital has continued to flow into China in recent months. 
In the first four months of 2016, non-financial foreign direct investment into mainland China stood at US$45.3 billion, up 4.8 percent year-on-year. 
The service industry accounted for 70.2 percent - US$ 31.9 billion of this influx of investments. Notably, high-end technology services attracted US$5.1 billion, a year-on-year surge of 108.6 percent. 
Meanwhile, there are signs that capital is starting to flow outwards from China, after a few months of anxiety during which capital outflows were curbed by the Chinese authorities.
China's outbound direct investment stood at US$60.1 billion in the first four months of 2016, up 71.8 percent from the same period last year. 
China's investment in the US surged by 236 percent, while investment in the European Union decreased by 44.8 percent. 
Investment in property 
Chinese total investments in overseas property markets amounted to US$93.8 billion in 2015, a 45.2 percent increase from US$64.6 billion in 2014. In 2013, this figure was only US$38.4 billion.  
The share of investments into commercial property has risen over the years, from 18.2 percent in 2013, to 26.2 percent in 2014, to 31.3 percent in 2015. 
In 2015, the US$30 billion commercial property investment market came close to doubling 2014's figures. The bulk of the investment went into office space (42 percent), development sites (27 percent) and hotels (18 percent). 
Chinese nationals also became the largest foreign buyers of US houses in 2015.
Shopping for assets and technologies 
Chinese companies' forays into foreign markets through acquisitions have made some progress in the last months. 
This drive is supported by mechanisms put in place by the country's push for its enterprises to become more global. 
After all, a common attribute of developed countries is having a decent number of multinational corporations to fly their country's flag abroad. 
In this, China is still short of global household names, despite the rise of major global players such as Huawei, Haier, HNA, Wanda and Alibaba. 
Nonetheless, despite some failures in the US and also in Australia and New Zealand, Chinese companies can claim many successes over the past year. These include stakes in Rotterdam's port terminal, Virgin Australia, a German industrial robotics supplier, a Singaporean logistics provider, US hotel chains, European football clubs, Japanese and US electronics and electrical companies, and even US entertainment companies. 
The broad picture shows that a larger number of Chinese acquisitions are made in technology, media and telecommunications, as well as in real estate. Energy, mining, and agricultural products follow. These areas have also seen the largest dollar amount involved, with the largest acquisition amounts coming from technology, media and telecommunications, and agricultural products. 
NZ not the apple of China's eye 
High net worth individuals from China are forecast to raise their overseas assets from 16 percent to 30 percent of their total in the next 10 years, amounting to US$463 billion.
So we should expect more investment approaches coming out of China. The introduction of more restrictions on foreigners borrowing from banks in New Zealand is welcomed. This is consistent with recent crackdowns in Australia surrounding repayments on loans to foreigners. 
In the year to June 2015, foreign direct investment into NZ was US$3.55 billion. Investments of Chinese origin only constituted a small part of this total. In light of the extent of Chinese companies' and individuals' global investment spree, New Zealand's slice of the pie has been very small so far. 
Nonetheless, it will be good to see that New Zealand is receiving its fair share of foreign direct investment coming from China, and from Asia as well given that these countries will drive most of the world's economic growth in the next couple of decades.
-----------------------------
*Professor Siah Hwee Ang holds the BNZ Chair in Business in Asia at Victoria University. He writes a regular column here focused on understanding the challenges and opportunities for New Zealand in our trade with Asia. You can contact him here.