NZ financial services professionals discover their IDs being used without permission by dubious Israeli binary options firm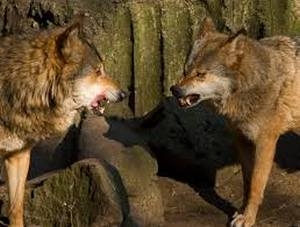 By Gareth Vaughan
On top of having a firm that has been running a very dubious international investment scheme falsely claiming to be based in its Wellington office, treasury and currency risk advisory firm Forex Ltd has now found itself being used by a questionable binary options company.
Forex Ltd's Simon Greig has discovered that Binary Selections, which appears to be an Israeli company, is providing Greig's New Zealand Financial Service Provider Register details to potential customers claiming he is a referee and even a shareholder. Problem is Greig has not given Binary Selections permission to do this, and in fact has nothing to do with the company.
Greig and Forex Ltd have been fielding calls and receiving emails, mainly from the United States, with questions about Binary Selections. One such email is copied in below:
I am new to binary options trading and have recently suffered the results of fraud. Prior to investing again, I am investigating as thoroughly as I know how. 

I am researching an organization called Binary Selections ( https://www.binaryselections.com/ ) It is reportedly run by a Edmund Abelman, please see the enclosed copy of the passport he has provided. He has also provided your contact information as proof of legitimacy, also enclosed.

What is the connection between Forex Ltd. and Binary Selections ? What connection does Edmund Abelman have with your firm ? I can find no mention of him on your website. Does your firm engage in binary options trading ? I find no mention of this on your list of services provided. 

Thank you very much for any/all information you can provide... 
One of Greig's colleagues responded with the email below:
We have no connection to Binary Selections. We do not engage in binary options trading. These people are fraudulently using our company details.
This looks like a sham.
An all or nothing type of trade, binary options see the punter select currencies, stocks, indices, or commodities and effectively place a bet on whether they think the value will go up or down. ​
'This comes as a complete surprise'
The potential investor who sent Forex Ltd the email above was also provided with the details of at least one more NZ financial services professional by Binary Selections. This time it was the Financial Service Providers Registration details of Simon Ross, Christchurch branch manager for insurance broker Willis Towers Watson. When contacted about this by interest.co.nz Watson said: "This comes as a complete surprise."
Interest.co.nz contacted Binary Selections asking why it's using New Zealanders' identities without their permission to promote Binary Selections. We received the response below:
Thank you for contacting us.

Entire situation was big misunderstanding between one of our account managers and one of our clients who had a problem with other company. I assure you that you don't have any reason to be concerned, we do not use identification from any other company and the main problem is the same name of our shareholder which they probably tried to find on database and it came up with another company info. People don't want to listen sometimes and if you tell them that somebody is from New Zealand it doesn't mean that license is also in that country. Also, we have problem with that group of clients who wants nothing but to harm our company.

Thank you for understanding and thank you for your time.

Kind regards,
Mila Hirsch
'The wolves of Tel Aviv'
Binary Selections appears to be part of a very big problem Israel has with binary options companies as detailed in this Times of Israel investigation entitled The wolves of Tel Aviv: Israel's vast, amoral binary options scam exposed. Since that article was published in March, journalist Simona Weinglass has followed it up with an ongoing series of articles about Israeli binary options companies and their widely spread global tentacles.
Greig notes Binary Selections is another example of how overseas people are using NZ companies and New Zealanders' details to promote their nefarious, and potentially nefarious, schemes.
As reported by interest.co.nz in May, the NZ registered but overseas controlled company United Global Holdings, trading name FX United - which looks and smells like it has been running an international Ponzi scheme especially active in Malaysia - falsely claimed to be based in Forex Ltd's Victoria Street, Wellington office. Greig says Forex Ltd's Wellington office has been visited by Malaysian investors looking for FX United, and even by an official from the Malaysian High Commission.
United Global Holdings has been removed from the NZ Financial Service Providers Register by the Financial Markets Authority (FMA), and deregistered as a NZ company by the Registrar of Companies.
'Someone needs to be in charge of warning people'
In terms of Binary Selections, Greig says he contacted the FMA, in part in case someone in NZ gets "scammed" and the regulator thinks he's involved.
"Obviously my name could get dragged in even though I'm nothing to do with it," Greig says.
"There needs to be some entity that looks after all this kind of stuff. It's not really the FMA's problem, but someone needs to be in charge of warning people," says Greig.
An FMA spokeswoman says Greig did the right thing.
"If any individual or company becomes aware that another firm is using their identity then they should contact the FMA," she says.
The FMA has thus far received one complaint about Binary Selections but the spokeswoman wouldn't provide details. More broadly the spokeswoman says the FMA has not received complaints directly about Israeli companies in particular, either from investors in NZ or overseas. 
"We are looking into the Binary Selections complaint. Currently some binary options firms and products are regulated as they fall within the derivatives issuer regulations. We have issued warnings where we feel it is necessary to alert consumers about particular entities," the FMA spokeswoman says.
The Binary Selections situation again highlights problems with NZ's Financial Service Providers Register, something FMA CEO Rob Everett isn't convinced the country even needs, and which the Government is currently attempting to clean up.
*This article was first published in our email for paying subscribers. See here for more details and how to subscribe.