Nelson's stock exchange, 'a big Ponzi scheme,' and other tales from John Key's offshore financial services centre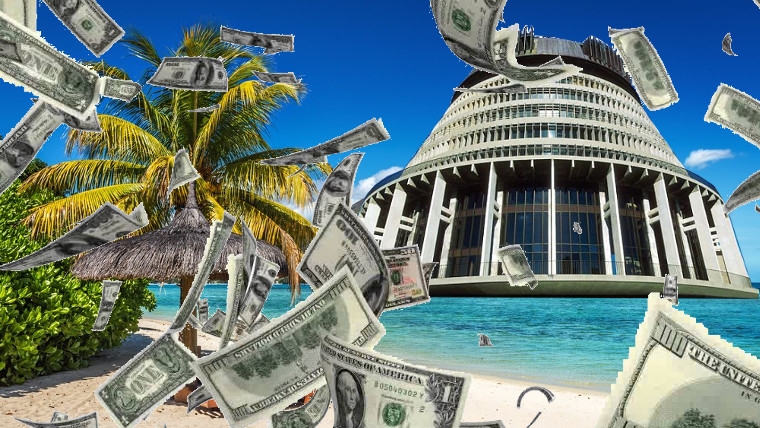 By Gareth Vaughan, Richard Smith & Denise McNabb
A foreign exchange business that looks and smells like a Ponzi scheme targeting Malaysians, a Nelson-based global stock exchange, a warning from the Czech Republic's central bank, a fantasist, and curious French-Latvian connections all have one thing in common. New Zealand registered financial service providers.
While the NZ government looks, albeit unenthusiastically, at changing foreign trust laws in the wake of the Panama Papers, here's a reminder the country's international reputation is being degraded by more than just Mossack Fonseca and foreign trusts. This statement is based on our probe of just a handful of NZ registered financial service providers.
When I say "our" probe I am referring to Gareth Vaughan of interest.co.nz, Richard Smith of Naked Capitalism, and NZ freelance journalist Denise McNabb. This is the first article in a series in which we aim to show NZ has a considerable problem and profile in some very dark parts of the offshore finance world. (This article is now also on Naked Capitalism here).
Whilst the review of foreign trust disclosure rules by ex-PwC chairman John Shewan and the Ministry of Business, Innovation & Employment's review of abuse of NZ's Financial Service Providers Register (FSPR), offer opportunities for the Government to make meaningful changes, the worry is years of tinkering around the fringes of the problems may continue. And we don't believe this would be acceptable.
As Transparency International puts it in its submission to the Shewan review, existing lax foreign trust and corporate entity disclosure rules, gaps in the Anti-Money Laundering and Countering Financing of Terrorism Act (AML-CFT Act), and reactive and ineffective international data sharing arrangements enable the exploitation of NZ's national systems. This threatens the country's international reputation, which Transparency International argues generates immense returns to the economy including a major contribution to billions of dollars in exports, tourism and online business earnings.
"By assuming an aggressive leadership role in international efforts to eliminate misuse of trusts and corporate entities, NZ will enhance both its reputation and the return to the economy," Transparency International says.
Key in denial
Unfortunately Prime Minister John Key remains in denial, stating time and again - since NZ was named as one of 21 global tax havens Panamanian law firm Mossack Fonseca operates in - that NZ isn't a tax haven. Trouble is whatever the PM says, those providing services for clients seeking tax havens consider NZ as one and use it as such.
Key's dream of an NZ financial services hub, or a Switzerland of the South Pacific, appears to have morphed into more of an offshore financial centre.
The focus of this first article is a handful of registered NZ financial service providers that operate overseas. The entities featured below are but a flavour of companies registered in NZ that operate overseas without regulation by NZ, or in many cases, any other jurisdiction.
 Anyone in the business of providing a financial service, such as a financial adviser, bank, lender or insurer, is required to be registered on the FSPR. However, as the Ministry of Business, Innovation & Employment (MBIE) puts it, some offshore-controlled firms have sought to register on the FSPR in order to take advantage of NZ's reputation as a well-regulated jurisdiction. Some such entities then misrepresent that they are licensed or actively regulated in NZ when they are merely registered here.
Another problem is caused by the guidelines on the territorial scope of NZ's AML-CFT Act, which say: "An entity incorporated or formed in New Zealand, which carries on financial activities wholly outside New Zealand, will not be a 'reporting entity' under the AML-CFT Act." Thus NZ-registered financial services providers operating overseas are not supervised for compliance with the AML-CFT Act.
This FSPR area is one we have written plenty about previously. You can see all interest.co.nz's stories on the topic here, and here's Richard's back catalogue at Naked Capitalism. 
And finally before we get to the financial service providers that are the subject of this article, we acknowledge that in some of these cases we simply don't know what they really do. Whatever it is, however, remember it's in NZ's name. Trusts, meanwhile, we'll address in another article.
United Global Holdings/FX United, big in Malaysia
First up is United Global Holdings, trading name FX United Exchange & Trading. This entity appears to be causing mayhem in Malaysia and is poised to be struck off as both a NZ financial service provider and company having been drawn to the attention of both the Financial Markets Authority (FMA) and Companies Office.
United Global/FX United claims its headquarters are at Level 9 Technology One House, 86 Victoria Street, Wellington. We'll start the story there. Signage at the building, and the offices on the ninth floor, show no evidence of either a United Global Holdings or FX United.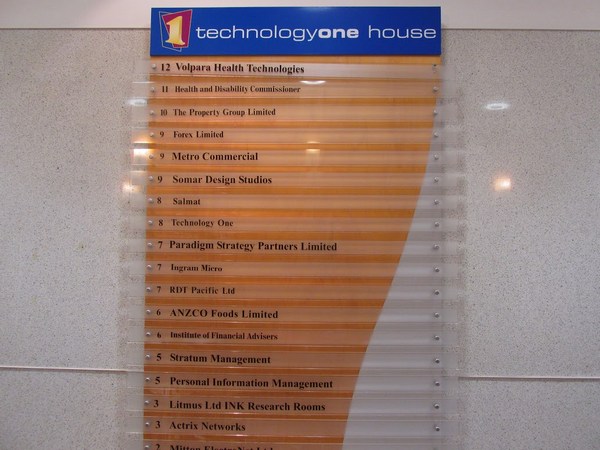 The address is actually that of a legitimate Wellington forex trading company, Forex Ltd. Its part owner, Simon Greig, says his firm first discovered the unauthorised use of its address about two months ago when a man who said he was from the Malaysian Embassy visited the office, inquiring about United Global Holdings because of concerns raised by people in Malaysia who were investing money in its schemes. There is no embassy in Wellington, rather a High Commission. 
But Greig said that after the Malaysian departed, Forex Ltd made a complaint to both the FMA and the Companies Office about the abuse of its address. He said Forex Ltd was also in the process of contacting United Global Holdings, asking it to cease using Forex Ltd's office as its front. Greig said he had looked at its website and as far as he could see the affiliate programme being promoted looked like "a big Ponzi scheme."
Here's the description of the affiliate program from a company that describes itself as a world leading foreign exchange broker;
What is MultiLevel Affiliate Partnership and how does it work?

Cooperation based on FxUnited Affiliate Partnership program provides the possibility of developing your own business by attracting new clients. Moreover, you benefit not only from trading on the Forex market but also from attracting customers and partners to the community of traders. If your referral is registered using your referral link, he will automatically become you 1st level affiliate, and you will get 54% commission from his trading activity. And every client he introduce, he will get 54%, and you will get 20%. Again, his sub-affiliate can also attract both clients and affiliates.

You can earn up to 85% of total 5 level multicommision.Thus, you can get commission not only for the activity of your referrals, but also for the referrals and affiliates of your sub-affiliate. FxUnited offers up to 5 level of sub affiliate.
FX United certainly has a significant profile on the internet. There are a range of FX United videos on YouTube. One is below and others can be found here.  The pictures below the video were taken from other videos, and include use of the entity's former Auckland address.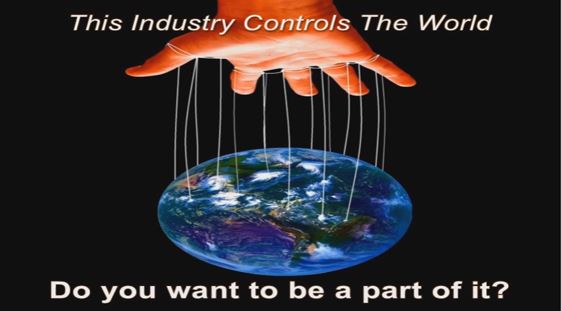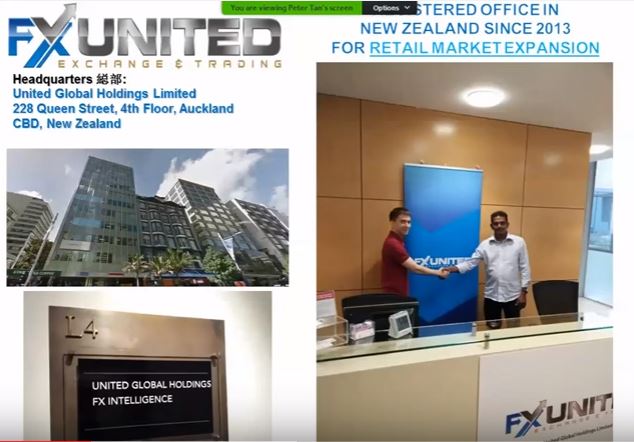 'Legal, licensed and regulated'
A voice over in one of the videos says: "We are part of FX United Power Team International. Power Team was established as an introductory broker which is basically a bridge between the brokers and the clients so this opportunity is based in the currency trading industry."
And: "[We] have our registered office in New Zealand and expanded into Malaysia. They launched in Malaysia and from then on this programme has been very successful...FX United is legal, it's licensed and it's regulated under the financial services provider regulatory which is the regulation in New Zealand."
The false claim that FX United/United Global Holdings is compliant with NZ's AML-CFT Act is also made. Additionally we're told you need to stump up US$500 to open an account with FX United.
A press release dated May 10 this year (see picture below) touts a new partnership between the Lamborghini Super Trofeo Asia team-Aylezo Ecotint Racing and "leading foreign exchange broker" FX United. Partnering the Lamborghini team, we're told, will provide the "New Zealand based FX broker" with a strong platform to build their brand across Asia and expand their client base.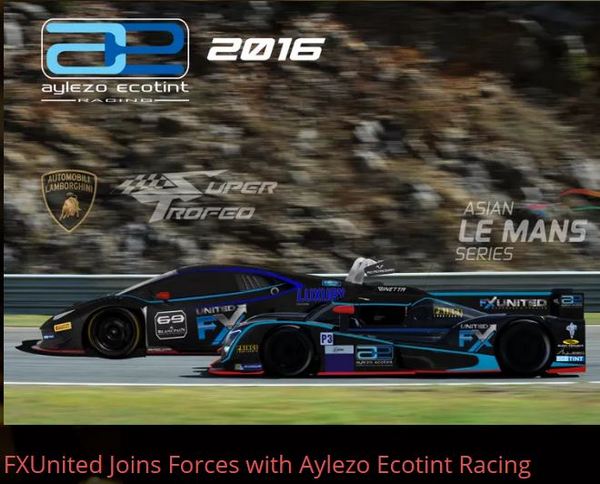 Springing into action
Having been drawn to its attention, United Global Holdings has raised alarm bells at the FMA, with this warning posted on its website on May 4.
United Global Holdings Limited, trading as FX United 
Name of Business: United Global Holdings Limited, trading as FX United.
Website: www.fxunited.com and www.fxunitedpowerinternational.com
Date Published: 4 May 2016 

Additional Information: The FMA has received reports that United Global Holdings Limited, trading as FX United, has been falsely claiming that the FMA has endorsed the company as being legitimate and highly regulated.  The FMA does not confirm legitimacy or endorse any entity in this manner. We recommend NZ consumers exercise caution when dealing with any business claiming to be endorsed by the FMA.
Down in Wellington, Registrar of Companies Mandy McDonald has moved to deregister United Global under her powers of inspection. An MBIE spokesman says the move comes after McDonald requested verification of information provided regarding the appointment of Lustre as a director in January. United Global didn't provide the requested verification.
Company removals notice dated 19 May 2016 - s318(1)(ba)

Public Notice | Section 318(1)(ba) Companies Act 1993 | New Zealand Gazette

Notice of intention to remove companies from the register I intend to remove the following companies from the Register under section 318(1)(ba) of the Companies Act 1993 on the grounds that the companies failed to respond to a requirement made under section 365(1)(caaa) or (c) of the Act.

BLESSING LIFE LIMITED | 5827907

EZYMART LIMITED | 5872824

MAXFIT TRUSTEES LIMITED | 5737831

PRODJECT LIMITED | 3404475

UNITED GLOBAL HOLDINGS LIMITED | 5247841

Unless, under section 321 of the Companies Act 1993, written objection to removal of the above companies is delivered to the Registrar by 17 June 2016, being not less than 20 working days from the date of this notice, the Registrar is required to remove the company from the register.

Dated this 19th day of May 2016

MANDY MCDONALD Registrar of Companies
Lots of inquiries & some complaints
Speaking yesterday an FMA spokeswoman said the FMA has received "just over 100" enquiries about United Global Holdings/FX United, all from people overseas. This includes "a small number" of complaints. 
"The FMA has directed the Registrar [of Companies] to deregister United Global Holdings as a financial service provider and we expect the register will be updated tomorrow [Friday]," she says.
The MBIE spokesman says the Registrar had also received complaints, but wouldn't detail them and wouldn't say whether any further action may be taken against United Global.
What next?
So it will cease to be a NZ company and financial service provider but will it go away? And what sort of mayhem is it leaving in its wake?
Questions have also been raised elsewhere about what's described as potentially the biggest scam in the history of Malaysia. The website behindmlm.com shows here it has been investigating FX United since February. The man behind it, "Shah" was invited to FX United's last annual dinner and says he "smelled something fishy" so began researching it. He also says he remained anonymous because the aim of multi level marketing (MLM) is to be a useful resource to people curious about the industry and the companies that exist within it.
Following his research Shah says he has all the evidence to prove this will be go down as the biggest scam in Malaysia. He has complained about the operation to the FMA, Malaysian authorities, including its tax office, and is threatening to name everybody involved soon. 
His investigation now has 90 posts in response, including one from FX United itself. He has posted extensive details about the NZ registration of United Global Holdings and is now claiming another NZ registered company, Venus Financial Markets Ltd will take its place. Its director and shareholder are listed as Shahidrawadey Shahidan of Auckland. 
Shah says FX United appears to exist in NZ in name only.
"You get a generic looking website, generic sounding company name and a whole lot of confusion. FX United is no different, and I can't think of any legitimate reason for it to be registered in New Zealand, when it's quite clearly being run out of the UK. Ditto why somebody in Queensland, Australia, is listed as a Director. To me that just screams something dodgy is going on, either on the trading side of things or potentially money laundering," he said.  
United Global's director and shareholder is Priscila Lamoste Lustre of Queensland. Others who have featured as directors, shareholders and presenters of documents to the Companies Office include a Rujina Begum and Brian Johnson.
Lustre shows up in the UK companies register using one of Ian Taylor's maildrops as her correspondence address, suggesting she may be part of the GT Group operation. (See more on GT and Geoffrey Taylor, Ian's dad, later in this article).
Shah says Johnson, a NZ-based American, was portrayed at the FX United annual dinner as the Asia manager for FX United. Aside from Malaysia, FX United claims to be active in other countries including the UK, Singapore, the US, Australia and Hong Kong, and has pictures online purportedly from a meeting in Perth.
Brian Johnson 'a scapegoat' & an unregulated bank
On LinkedIn Johnson, who is no longer either a director or shareholder of United Global Holdings, describes himself as CEO of FX Intelligence (a NZ registered company) and Prime Intelligence (a deregistered NZ company), and says he's from/in Auckland and New York.
Two other NZ companies where Johnson has been a director, LQD Markets Ltd (he was also a shareholder there) and Eurokasse New Zealand Ltd, are in liquidation. Liquidator Simon Dalton of Gerry Rea Partners outlines a trail of destruction left by the two, but appears sympathetic towards Johnson, describing him in the LQD Markets case as a "scapegoat."
LQD Markets, Dalton, says is "a bit of a can of worms." An online forex trader, it enabled customers to trade in real time. However, administrators of a UK sister company - there's another in Cyprus - say the trades the clients thought they were doing weren't being actually being actioned, "which is obviously a direct breach of trust," Dalton says.
Eurokasse, where Johnson was briefly a director, is "more of a complicated matter," Dalton says. It started out providing advisory and investment services and then appeared to operate as a bank, that was "completely unregulated here." Customers were from Germany and elsewhere in Europe.
"We're having quite a lot of fun at the moment, shall I say, trying to trace where their investments went. We've managed to identify and find a bank in Malta [Sparkassse] and a legitimate investment house in Malta where funds were invested but the funds have been moved on from there through Poland [to Bank Pekao]."
Dalton says Johnson is an American who has been in NZ for some time providing advisory services. 
"He has been as helpful as he possibly can [in the LQD liquidation] in terms of providing information. But obviously that doesn't negate any potential director's responsibility in terms of reporting requirements that weren't met [in NZ]. He seems to be quite a competent guy but his fellow directors weren't meeting accounting standards, they weren't keeping appropriate records and they essentially didn't tell him the full story. The word scapegoat springs to mind." 
"In that [LQD] case essentially he has taken a directorship to ensure compliance here of an overseas entity and the underlying shareholders/directors appear to have not given him all the information he required. They certainly, if you read the administrators reports in the UK, appear to have acted inappropriately," adds Dalton.
Meanwhile, FX United responded to the feedback on behindmlm.com with this:

COMPANY RESPOND TO NEGATIVE REMARKS FROM BLOGGERS
 

Dear valued clients,


Of recent there has been some very negative remarks from bloggers on the social media. In response to their remarks, the company has come up with the following response.


Foreign exchange and networking business is a trillion dollar a day business and when you merge these two together the impact it causes and the potential it generates is tremendous.


People who realize this come into our business and make a lot of earning. So do not be jealous of these people who really made it. You didn't have the courage to do so and they did and now they are reaping their benefits. 


People who pass negative remarks about us are just failures and want more people to be failures like them. Before we listen to them ask ourselves if these people who are making these remarks are qualified to do so, do they have any experience in the forex industry, are they themselves just bloggers who are trying to get some attention for themselves or are they scammers themselves.


In todays world of information technology anybody can create blogs and post remarks on the social media but are they qualified to do so?


Company A, multi billion dollar business once used to be published in the internet as a scam but until today they are still standing strong. If they are scammers why are they still here?


The returns that has been given by FXUnited is actually a proven system. Any forex trader will understand how the broker pays the profit from the spread or charges earned by the Broker. 
The commissions that FXUnited makes with trading which they instead of keeping it all to themselves they share it with their clients. FXUnited instead does not allow clients to have more than 10 accounts in CGAT for example. This is actually to protect itself in the market. This is a system that no other broker shares with their clients and because of this many people who do not know us neither our product think that we are scammers.


If we were scammers we would have closed shop and left a long time ago with millions in our pockets but no we are still here. FXUnited has IB's that have been in the business since day one and are still here standing as the trustee to the broker to assist the traders all over he world. 
If we were scammers these IB's would have left a long time ago together with their teams to join our competitors.


We are a NZ based company. Our company started in Belgium in 2006 catering to corporate clients only. That explains the photos of the Bastion Towers that the blogger has alleged to be our effort to hoodwink people.


But then in 2013 we decided to go retail thus incorporate in New Zealand. That explains our address in New Zealand. 


Please be advised that the address was actually the address of our consultant who helped us in setting up the company and has since left the company after he had completed his job. Naturally we had to use his office address for this purpose. 


Yes the office is a small address but honestly does size really matter or what it can produce matter? You be a judge of that.


Yes there were other companies registered at this address but it is nor duty to check who has been or is operating from this address. Our consultants address was here as I say again and we used his address as were using his services. 


We are currently renovating a multi million-dollar office in Manila in a very prestigious neighbourhood to house our regional headquarters and also our customer service department that handles our clients from Malaysia, Singapore, Indonesia, Thailand, Myanmar, Hong Kong, China, Taiwan, India, South Africa, Australia, Korea, Philippines and moving on to other countries. 


Now tell me if we were really scammers would we be moving into these countries so aggressively? Wouldn't we just concentrate in only in one particular country as the blogger has claimed and scammed their money and move on to another country and start all over again? Think about it.


Another thing if we were really scammers why do we limit the investment and number of accounts that each individual can have? Wouldn't it be more profitable for us to allow clients to invest as much as they want and to have as many accounts as they want? 
Wouldn't it have been better to allow clients to pump in all their money without any limit, make billions as clients are greedy ( as what the blogger claims) and run away to our neighbouring countries and start all over again? Again I say think about it.


FXUnited has helped many people make good income. Now these guys work hard around the clock travelling from state to state and country to country teaching people about us and helping them too to earn a living.


FXUnited has brought forex into the Networking concept and has made a lot of people earned good income but that is what the business world is getting into today.


Famous author Mark Yarnel of WAVE 5 IN NETWORK MARKETING said that by 2030, 85% of the global business will be in the form of Networking. People who condemn us are actually people who know the system but do not have the courage to do it and they do not want other people to do it and succeed and leave them alone.


Ask anyone in the market if they have faced any major problems in getting back their investments or capital. Apart from the usual glitches that any major player will have everything is fine.


We hope that with this announcement it will clear any doubts that you might have in case you read any of the negative comments on the social media.


Thank you.

MANAGEMENT
The Nelson offshore financial services hub
Registered by MBIE as a financial service provider on June 1, 2012, RST Capital Trust lists its business address as level 1, 140 Collingwood Street, Nelson, 7010, New Zealand. There's also a company named RST Capital Corporation Ltd, described as being in the money changing business, apparently based at the same address. Shareholder and director consent forms for RST Capital Corporation were filed in May 2012 by David Allen Richer of Panama City.
In September 2014 Hoe Keat Chiong of Malaysia replaced Richer as shareholder, and was also appointed as a director. Companies Office records also show Kelvin Sparks of Nelson and Swee Lian Yeoh of Malaysia as directors. Sparks, along with Leone Sparks, is also a director of Masada Services Ltd, which is based at level 1, 140 Collingwood Street Nelson. Leone Sparks is listed as Masada's ultimate shareholder.
Curiouser and curiouser
The good folk of Nelson may not be aware of this, but their city apparently has its very own stock exchange. Because also giving its address as level 1, 140 Collingwood Street is the Infinity Stock Exchange. The picture below of said address is probably not quite the HQ you'd expect for a stock exchange.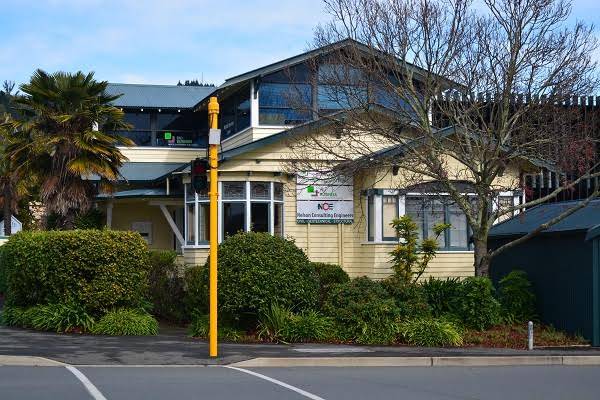 The Infinity Stock Exchange's website names RST Capital Trust as its clearing and settlement partner. The stock exchange itself is described as being for investment into companies regulated under NZ law. But nowhere does it actually say the stock exchange itself is regulated by anyone, anywhere.
Infinity Stock Exchange was established under Infinity Capital Limited. Infinity SE is a three-tier exchange for the administrative of finance and investors for direct investment into Small Medium Enterprises (SME) companies regulated under New Zealand Law. Infinity Stock Exchange is a trading and exchange platform for companies which are unlisted and unquoted and thus provides them with a solution that enables existing shareholders and prospective shareholders to match sellers to buyers in their shares. Share holders of companies which are listed on Infinity Stock Exchange can use their existing financial service provider to place a limit order with the FSP, on the web portal Infinity Stock Exchange as long as they have an account with clearing and settlement partner RST Capital Trust.
Here's what Infinity's website looks like.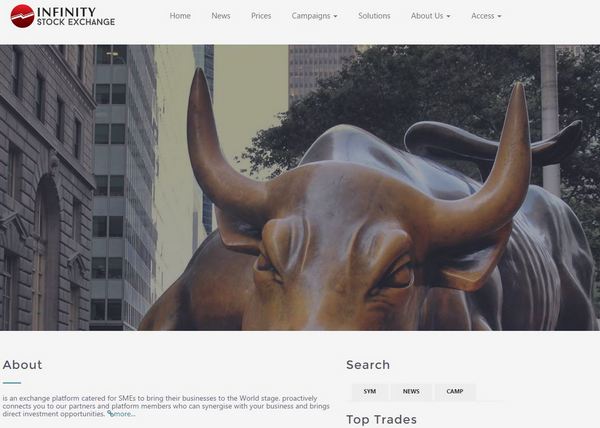 Under the "regulation" section on Infinity's website we're told;
www.infinitystockexchange.com is a software solution that enables the registered Financial Service Provider RST Capital Trust to register Investor Accounts opened for verified investors and clients to invest into existing projects on the platform making Private Offerings of their shares. Based on accepted principles of Anti-money Laundering (AML) and Know Your Client (KYC) Guidelines and rules, the accounts are opened within the Financial Service Provider managed system.
The stock exchange's website notes it doesn't take New Zealanders or Australians as clients, and Americans and Canadians are prohibited from buying securities from their home countries. The website doesn't appear to be updated regularly given, at the time of writing, the most recent headline dates from February 22.
There's also a lofty vision;
To lead the global markets in financing in internationally for equities and debt with the most advanced evolution of trading and financing software systems that is adequate for a stock exchange anytime, anywhere, always trading. 
And a mission;
www.infinitystockexchange.com has the mission to become the global leader in market transactions that enable economic development and growth within the SME markets, to enable wealth creation, knowledge transfer and socio-economic development and transformation. The IFUNDX trading Technology (www.ifundx.com) is the bridge between crowd funding and a unlisted unregulated exchange where companies can get access to financing and support from collaborators & executives, and investors can get access to exciting companies while they move from start-up too IPO.
The Ifund X website mentioned above, describes IFundX Technologies as a Seychelles company that provides software for the financial markets. The website says regulation comes from "the operations management team at RST Capital, a licensed Financial Service Provider".  And it names David Richer as CEO of RST Capital Trust, "a New Zealand registered broker dealer, past employee of the largest Forex trading company in the World, over 9 various securities licenses within Canada."
A search of NZ's FSPR turns up no David Richer.
RST Capital was formerly a broker on Denmark's GXG Markets small-cap stock exchange, which surrendered its trading licence in 2015 after a visit from the Danish regulator uncovered repeated abuses involving overseas market participants, including NZ financial service providers such as London Capital, which is also linked to large scale investment fraud in Asia, sometimes promoted by duping large European football clubs with sponsorship deals.
The Ifundx website introduces a few more names: Walter Castillo, "CEO of IFXBG Limited", which was formerly registered with the UK's Financial Conduct Authority, Shane Gibson, who "specializes in social media selling, having co-written the book Guerrilla Social Media Marketing with Jay Conrad Levinson," and "Mr R. Gibson". Consulting the domain name registration history of IFXBG Ghana Limited, it emerges that Mr R. Gibson is most likely Ryan Gibson of Vancouver. Although the identification is not certain, it is worth noting that a Ryan Anthony Gibson of Vancouver was fined and banned from trading securities in Canada for seven years in 2009, in connection with a boiler room scam perpetrated against UK investors. Unusually, they recovered more than £1 million of the £1.25 million sent to Canada.
Savings Funds Ltd, Geoffrey Taylor, Czechs & St. Vincent and the Grenadines 
Interestingly, there's another entity giving its address as level 1, 140 Collingwood Street, Nelson that's also worthy of some column inches. This one's called Savings Funds Ltd, which is both an NZ registered financial service provider and an NZ registered company. And Kelvin Sparks is again a director. His fellow director this time is Michal Kostovcik of the Czech Republic, who is also listed as shareholder.
If we go back in Companies Office records to when Savings Funds was established in 2009, we find the shareholder consent form was filed by one Geoffrey Taylor of Global Fin Net Ltd of level 5, 369 Queen Street, Auckland. This is the same Geoffrey Taylor of SP Trading (NZ registered company chartering a plane to carry North Korean arms and explosives to Iran), and GT Group (think unsavoury Eastern European links), infamy. 
During its life, Savings Funds has also had Slovakian Martin Ciganek, plus K4X Inc of St Vincent and the Grenadines and DP Index Inc, also of St Vincent and the Grenadines, among its shareholders.
Savings Funds has a website here where products promoted include debit cards, personal accounts and corporate accounts. A disclaimer includes the line: "Please bear in mind that you cannot be our client, if you think that our services are considered to be illegal in your country."
Meanwhile, here's the Google translation of a 2013 warning from the Czech National Bank, the central bank of the Czech Republic and the supervisor of that country's financial market.
Czech National Bank notes that the company Savings Fund Limited, which offers the Czech language via the Internet presentation, see http://www.savingsfunds.co.nz/cz/index.php banking and other financial services, has no current authorization to providing banking, investment or other services on the financial market in the Czech Republic and not by the Czech national Bank supervised. Potential investments are not insured by law.
Additional comment has been sought from the Czech National Bank, but we're yet to receive a response. Below is what Savings Funds' website looks like.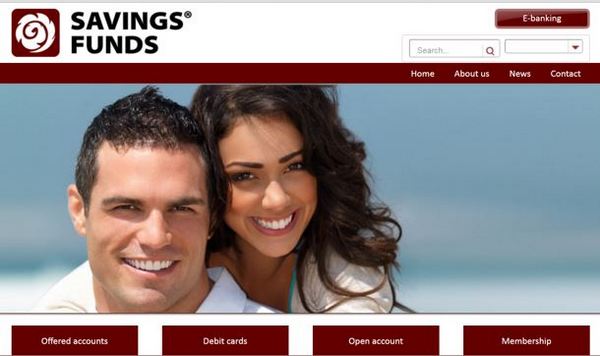 'Make money by spending'
Although an initial Google search brings up information in Czech, DP Index has an interesting website in English here. Readers/users must peruse and accept an initial declaration that concludes with:
I understood all the risks on the financial markets and I also understand that I have no profit guarantee while I understand that all the investments are under a 100 % risk.
Then we see a carousel, or slide show, featuring - among others - the two pictures below.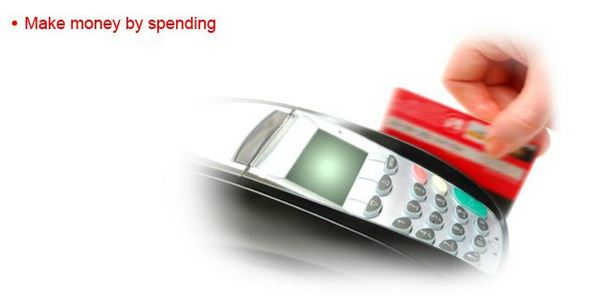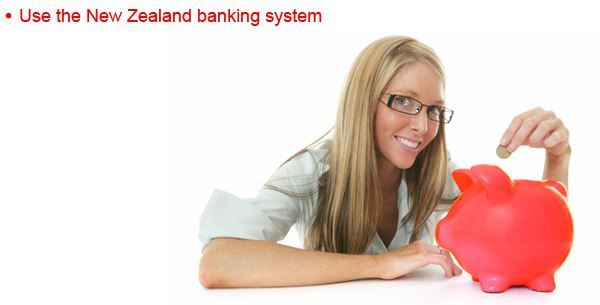 'All the advantages of the tax optimization'
The website also extols readers to "take advantage of our partner companies Savings Funds. Get an external account with internet banking in different currencies or investments to take advantage of guaranteed appreciation."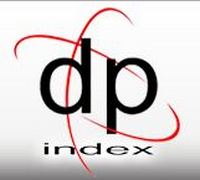 Under the heading 'what is savings funds' it says: "The aim of Savings Funds is to provide the service for the existing private clients, but especially for the clients of their contractual partners. The company DP Index is one of the contractual partners of the company Savings Funds. Savings Funds offers active Internet banking where you can create current accounts in various currencies. You can also create savings accounts for time periods of 1, 3 or 5 years."
And here's the DP Index "about us" section:
The company DP Index was founded on the 6th of March 2008 and it seats in Saint Vincent located in the South Caribbean Area. The island of St. Vincent was selected as the centre of our business due to favourable conditions not only for us as a company, but also for our clients who can use all the advantages of the tax optimization.

The company was founded with the aim of long-term increase of the free financial means and the creation of passive income for all our members. We want to get a higher quality of life for the members of the company DP Index without regard to the fact whether they are our active co-operators, investors of free financial means or whether they only use the advantages of our loyalty program.
DP Index also promotes what it calls international business companies describing them as a typical legal form of an offshore company.
"The International business companies (IBC) founded in the tax paradise countries are absolutely freed from any income taxes if they do not make business on the territory of the country of residence. The only obligation of IBC companies is to pay a lump fee to the government for their existence."
DP Index also offers to register yachts in St Vincent and the Grenadines. And something described as the NFD-DP Index Club offers "unique loyalty marketing with the aim of refunding the members via their own everyday purchases". Meanwhile, a presentation talks of a card valid in more than 210 countries, over seven million ATMs "and at over 30 million transactions".
Non-existent local profile
Back in Nelson, population 46,000, located at the top of the South Island and known as one of New Zealand's sunniest regions, the sign on the wall outside 140 Collingwood Street gives no indication of the international financial services empire the building apparently houses.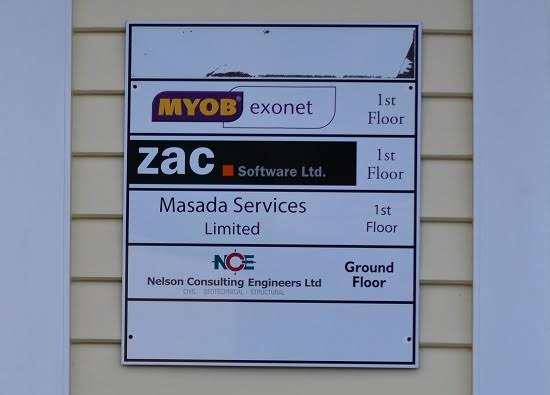 Masada Services' website says;
We provide a Unique package to clients seeking FSP Registration in New Zealand with a wide range of associated products and services aimed at optimising business and maintaining full compliance within the New Zealand regulatory environment.

What are we all about?

Masada provides a range of products and services offered by New Zealand resident professionals with years of experience in the industry who possess a full and complete grasp of the business and regulatory environment.

At Masada we believe in professionalism in all facets of business, and as a result our clients are free to operate efficiently, profitably and legally throughout the world.
Masada director Kelvin Sparks, as detailed above, is also a director of both RST Capital and Savings Funds. Companies Office records also show Kelvin Sparks as both a former director and shareholder in Global Fin Net Ltd. 
'Quite different'
Asked about RST Capital and Savings Funds, Sparks said the two entities were quite different. He said he couldn't go into details about what they do without having a discussion with the other - overseas based - directors to get authorisation. Nonetheless he did say the two operate in a couple of different jurisdictions and look after customers there.
"One operates in Europe the other is heading towards East Asia and is actually going through quite a transformation at the moment so it's largely inactive," Sparks said. "It has recently changed hands and is actually going into a new business area altogether. I wouldn't say at this point which one that is."
Asked if either was regulated in any jurisdictions he said "potentially yes".
"And one is actually going right through a New Zealand licencing thing in the near future...Until they are prepared to publicly announce it I couldn't say [what for]. [But] it'll be with the FMA," said Sparks.
Neither RST Capital nor Savings Funds work with NZ banks, he said, but they do work with overseas banks, which he wouldn't name. Asked about RST Capital Trust's relationship with the Infinity Stock Exchange, Sparks said it may have had one at one stage.
"It had a relationship with a number of stock exchanges in the past but what it's doing now is probably quite different.
"At one stage it was helping some people to actually get listings on a stock exchange, but it's no longer active in that market [now]," Sparks said.
Asked if he was referring to GXG Markets, Sparks said yes among others. In terms of the Infinity Capital Ltd touted as having established the Infinity Stock Exchange, Sparks said this: "Involves an Infinity business overseas that one of the parties involved had a connection to, but they are not related in terms of doing business with each other."  
'Yeah, I know Geoff'
Meanwhile Sparks said his role at Global Fin Net Ltd was "very short lived".
"I was asked to go and run the business, got there, [it] didn't work out and we parted company."
Asked about Taylor, Sparks said: "Yeah, I know Geoff.
"We worked together for a while and have chosen to go in different directions. That was an amicable decision. There are other things behind it, which I don't want to go into at this point in time," Sparks added.
Leone Sparks, he said, is his wife and isn't actively involved in the business, with other staff assisting. Sparks said Masada Services has an ongoing relationship with clients it helps establish financial service providers for.
"We insist on an ongoing relationship, that we're actually involved with their business so we know what's going on rather than those that create, say shell companies, sell them off, set them up with a lease somewhere and basically walk off into the sunset."
Masada knows what its clients are doing, where they're doing it, and who their customers are, said Sparks.
"We work pretty closely with the appropriate authorities to make sure they are very aware of who we are, what we're doing, who our customers are and ensuring that we keep them squeaky clean. That's our primary role in the thing."
Staff from the Department of Internal Affairs had visited a couple of times as part of Masada establishing its anti-money laundering policy, he said. Masada is listed on the Internal Affairs website as a reporting entity under the AML-CFT Act in its capacity as a company and trust service provider. RST Capital and Savings Funds, however, are not reporting entities under the AML-CFT Act.
"They [Internal Affairs] came and sat down with us and went through it all and got a good understanding of where we're at, what we're doing and went away very happy with the efforts we're putting in and our attempts to be very compliant with New Zealand laws and regulations," Sparks said.
Meanwhile, Sparks said he comes from an IT background.
"Through various connections we became involved in the outskirts of company incorporation around the time the FSP legislation came in [the Financial Service Providers Act 2008] and we saw an opportunity to create a new business and try something. We keep it small and very tightly run rather than those who go out and basically wholesale it."
Oppco, Steve Medley & the amazing Pearlasia Gamboa
Next up let's take a look at NZ OSL Services Ltd, previously known as Oppco Savings & Loans Ltd. It has a website here. Directors are listed as Adam Greenwell of Palmerston North, Paul McDonald of Christchurch, and Steven Medley of Los Angeles, who is also the shareholder.
Oppco's website claims erroneously that under NZ law, financial services delivered outside NZ by NZ entities, don't require registration with the FSPR;
OPPCO Savings & Loans Limited has spun off its international activities. This is now the website of the spun off and new international OPPCO SavingsWealth Management & Loans. (The new OPPCO Savings & Loans has also changed business form as the new company is a trust.) Under New Zealand law, Financial Services delivered outside of New Zealand by New Zealand entities do not require registration with the financial service provider registry.
It also says Oppco "helps companies achieve public listings of their stock on the [now defunct] GXG Markets Exchange." The website highlights wealth management, sharemarket listings services and features real estate listings. Oppco's website gives Greenwell's Palmerston North address for its "main office", and lists a UK address for Medley. In Companies Office records, Greenwell's also listed as a director and shareholder of Town Green Music Ltd.
Another NZ financial services provider, Ruznakk Savings LP (trading name Nz Rsl Services) also gives its address as Greenwell's in Palmerston North. And on LinkedIn, a William Rockefeller, says he's a consultant to Ruznakk Savings which provides financing to public company mergers and acquisitions worldwide, plus a variety of wealth management services to wholesale clients.
Rockefeller's profile also says he's a consultant to the now deregistered NZ financial service provider the Quro Trust, Quro Savings Ltd, which had Medley as a director and shareholder, and has also been deregistered as a NZ company. The Quro Trust still has a live website here where it makes the same claim as Oppco.
The QURO TRUST has spun off its international activities. This is now the website of the new international The Quro Trust. Under New Zealand law GlobalizationFinancial Services delivered outside of New Zealand by New Zealand entities do not require registration with the financial service provider registry.
In June 2015, Medley's Quro Trust was fined and had its GXG Markets membership terminated, for market manipulation.
However, Medley's most spectacular connection with the world of small cap stock shenanigans comes via his association with the renowned fantasist and penny share merchant Elvira Gamboa (aka Pearlasia Gamboa, aka Princess Bae Catiguman, among a host of other aliases), President of the nonexistent Dominion of Melchizidek, whose bewildering (and, for her investors, very expensive) career is written up here. One of Gamboa's vehicles, Greengold Ray Energies (GREYF on the US OTC Market), and now renamed to AU MIN AFRICA PTY, LTD, records the transfer of a huge block of shares to Medley's vehicle Fordee CA Trust back in 2010.
NZ OSL Services, meanwhile, is also apparently involved with something called the World Entertainment Charitable Trust. This entity describes itself as a non-government organisation and NZ foreign trust, that helps charities, churches and non-profit organisations around the world raise money for charitable, environmental and humanitarian causes through live and online entertainment events. The trust is said to be "funded 100% by NZ OSL Services Ltd."
Breder Suasso and Teodoro Thomas de Regibus 
And finally to Breder Suasso Ltd, of which Gareth (here and here) and Richard (here) have both written at length previously. Without rehashing all that, Breder Suasso is both a NZ registered financial service provider and company. Its shareholder is listed as one Teodoro Thomas de Regibus, a former Mossack Fonseca employee. 
Now, subsequent to Richard's blog post, de Regibus popped up in this article from the Baltic News Network in his previous capacity as Mossack Fonseca's Riga office manager; 
Charges have been raised against Rietumu Bank and its governor, Aleksandr Pankov, in the massive criminal case regarding money laundering in France, as reported by De Facto programme of LTV. The main figure accused in this criminal case is the former head of France Offshore Nadav Bensoussan, who is called the King of Offshores in France. 

The so-called Panama documents show that he was among Mossack Fonseca's clients that had frequently used Rietumu Bank's services. 
And; 
Now it is known that the interrogated employee was the head of Rietumu Bank's office in Paris Sergei Schuka. His name was mentioned by De Facto in its last week's edition in regards to Panama documents. The leaked documents show that Nadav Bensoussan had provided instructions to Mossack Fonseca, specifically to the company's Riga office manager Teo de Regibus, in 2007. Those instructions stated that the offshore company's documents were to be sent to Rietumu Bank's in Riga via courier service. Schuka's name was mentioned on the envelope. 
Below is Breder Suasso's office at 300 Queen Street.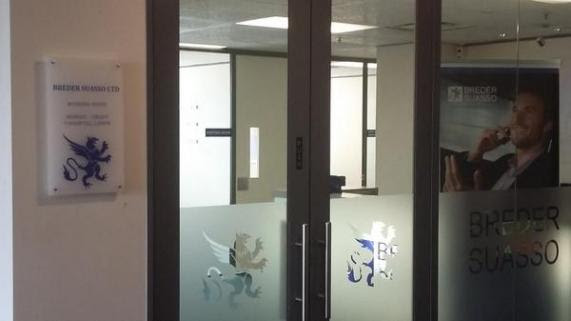 Regulatory arbitrage opportunity
In 2014 the Financial Markets Authority (FMA) was given powers to remove companies from the FSPR. The FSPR itself is run by the Ministry of Business, Innovation & Employment's Companies Office. The FMA's powers in this regard have been challenged through the courts with the FMA just last week winning a Court of Appeal case against Vivier & Company Ltd.
The Court of Appeal judgment notes that if a financial service provider like Vivier is not providing financial services in or from NZ, nor generating any associated financial activity in NZ, and can't demonstrate any intention of doing so, "alarm bells should sound". It also points out that Vivier refused to provide information about overseas regulatory compliance, which "suggested non-compliance" and therefore risked reputational damage to NZ markets.
The FMA's ability to deregister entities from the FSPR highlights an area of potential regulatory arbitrage. Entities removed by the FMA from the FSPR are, in some cases, remaining as NZ registered companies, and potentially continuing on their merry way.
This, Vivier's Luigi Wewege suggests, is what Vivier appears prepared to do.
"Although the court time occupied by this matter demonstrates that the legislation was not clear, it has clarified certain grey areas. It also provided an opportunity for the FMA to confirm that Vivier & Co can continue to provide services as in the past, without FSP registration," Wewege said of the Court of Appeal judgment.
Asked about this scenario an MBIE spokeswoman said: "Where a NZ registered company is operating overseas, it will be subject to the laws of that jurisdiction."
Unfortunately this often simply isn't the case as demonstrated earlier in this article. And it certainly wasn't with First Capital Savings & Loans Ltd, which was used by a Panama based American, Jeffery Lowrance, to run a Ponzi scheme and pilfer US$31 million. He was jailed for 14 years.
Many of those using NZ registered vehicles to operate in the shadows of the offshore finance world are sophisticated and well resourced. Like rust they never sleep. But NZ getting its ducks in a row would give the country a better starting point from which to combat this activity.
*This article first appeared in our email for paying subscribers. See here for more details and how to subscribe.