New Zealand's biggest bank records profit fall due to rising bad debts and software charge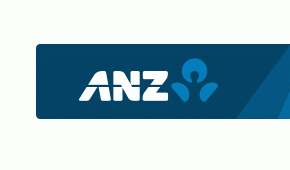 ANZ New Zealand's profit for the nine months to June fell 8.5% as bad debts rose and due to a change to how quickly the bank writes off software costs.
ANZ's unaudited net profit after tax for the nine months to June 30 dropped $111 million, or 8.5%, to $1.193 billion from $1.304 billion in the same period of the previous year. The nine month period included a $96 million charge associated with a change to the application of the ANZ Banking Group's software capitalisation policy.
The bank's provision for credit impairment jumped $47 million, or 81%, to $105 million, which ANZ attributes to a normalisation of provision levels, plus lower levels of write backs and recoveries than experienced over recent years.
Customer deposits increased 7% and gross lending rose 5% in the nine months to June 30 to $120.187 billion. Residential mortgage lending increased a net $1.742 billion during the June quarter, or 2.6%, to $69.594 billion. The home loan growth was roughly in line with market, with Reserve Bank sector credit data showing home loan growth of 2.7% in the June quarter.
Meanwhile, ANZ's net interest income was up $127 million, or 6%, to $2.267 billion. However, total operating income dropped $14 million to $2.893 billion. Operating expenses rose $77 million, or 7%, to $1.185 billion, although this included the software capitalisation change, which if excluded, means expenses actually fell 2%, which ANZ attributed to "disciplined" costs management and productivity gains.
ANZ's announcement shows a 10% rise in profit at its retail unit (retail, private banking, business banking and wealth) to $710 million. However, profit at its commercial unit, including agri and UDC Finance, dropped 10% to $324 million, and profit at its institutional banking unit tumbled 36% to $164 million, which ANZ attributes to "a difficult trading period for markets."
Here's ANZ's explanation of its software capitalisation changes:
During the nine months ended 30 June 2016, ANZ New Zealand changed the application of its accounting policy for the capitalisation of expenditure on internally generated software assets effective from 1 October 2015. The change aligns the accounting policy for software assets with the rapidly changing technology landscape and ANZ New Zealand's evolving digital strategy by increasing the threshold for capitalisation of software development costs and directly expensing more project related costs. The change does not affect ANZ New Zealand's total investment in technology but does affect the timing of recognition of costs in the profit and loss account. The impact of the change on the results for the nine months ended 30 June 2016 was:
• Higher amortisation of NZ$65 million relating to the accelerated amortisation of software assets where the original cost was below the revised threshold at 1 October 2015. This brings forward amortisation which otherwise would have been recognised in future periods.
• Higher operating expenses of NZ$31 million relating to software development costs which otherwise would have been capitalised and amortised in future periods.

The change in capitalised software treatment has no impact on regulatory capital ratios.