Squirrel Group's John Bolton has eyes on non-bank deposit taker's licence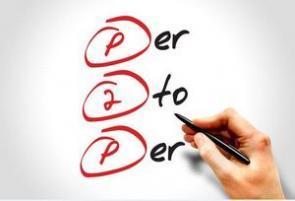 *This article was first published in our email for paying subscribers early last Friday morning. See here for more details and how to subscribe.
By Gareth Vaughan
Squirrel Money's CEO John Bolton says his firm differs from the country's other licensed peer-to-peer (P2P) lenders because it's thinking more like a bank, which is not a coincidence.
As part of a broader financial services group, including Squirrel Mortgages which does about $1.2 billion of business a year, Squirrel Money launched last November. And although he's keeping his cards close to his chest, it's clear Bolton, who talks up the FinTech aspect of Squirrel Money more than the P2P side, has broader ambitions in the financial services sector.
With a reserve fund in place to protect investors from credit losses and a secondary market already up and running, Squirrel Money does look a bit different to Harmoney, Lending Crowd and LendMe. Bolton's also the only boss of the four who is categorically ruling out using institutional funding to boost the amount of money available to borrowers.
Eyes on non-bank deposit taker's licence
Bolton notes the recent emergence of digital banks in Britain and says, "We're thinking more like a bank [than the other P2P lenders are]. The fact that we're thinking more like a bank is not coincidental." 
Asked whether he wants the Squirrel Group to actually become a bank Bolton said "never say never."
 But rather than applying for banking registration from the Reserve Bank, looking to become a non-bank deposit taker is the more likely path for Squirrel, which Bolton also hopes to list on the sharemarket, at least initially.
"At some point in the foreseeable future I would imagine that we will apply for a non-bank deposit taking licence, but it's not on the immediate horizon," Bolton said.
 "From a technology perspective, all of the technology that we've put into the peer-to-peer platform we can obviously leverage that and we intend to leverage that for the mortgages space. And the funny thing with financial services technology is it does have quite wide leverage."
 Bolton said Squirrel Money's technology platform, which was built entirely inhouse, could handle lending, transactional, savings and peer to peer type products. He also has TenanSee, a cloud based system to help landlords manage their property portfolios online. 
"Within the next three to six months you'll probably see more disruptive plays across financial services," Bolton said. "I don't think ours is a peer-to-peer play, it's actually a technology play."
Lending Crowd, one of New Zealand's other licensed P2P lenders, has non-bank deposit taker Finance Direct as a sister company.
Rejecting 75% to 85% of loan applications 
To date Squirrel Money has facilitated about $5.5 million of consumer lending and has been rejecting 75% to 85% of loan applications. About 30% of loans have been secured, Bolton said, with the balance unsecured. Debt consolidation's the biggest chunk of lending facilitated through Squirrel Money, followed by car loans and house renovations. Arrears are running at about 2%.
Bolton emphasises that Squirrel Money's not striving to grow quickly.
"We're very much focused on trying to get it to breakeven as quickly as possible, which means low cost acquisition and making sure it's really stable and that it's productive and efficient so that we don't need lots of people in there," said Bolton.
"We're really only interested in high quality, low risk lending because our interest rates are quite a bit lower than Harmoney's from a borrower perspective," he added. "We're happy to write $1 million to $2 million of lending a month. That's kind of where we'd like it to be."
Squirrel Money is getting some customer crossover from Squirrel Mortgages, and Bolton wants to see more of this.
"Our mortgage business is very much pitched middle to upper end of the market, and we want to do the same with Squirrel Money. So we do want to be talking to the same groups of customers," Bolton said.
"We're not a lender of last resort and we're not interested in pursuing that traditional low end finance company market. That's just not our space. [So] the challenge for us is to really grow the business and the brand inside the target market which is graduates, people who have reasonable management over their money." 
'People are still very nervous about the industry'
In terms of making a dent in the term deposit market, Bolton's realistic that P2P has a long way to go.
"If you think of the size of the retail deposit market, and given the size of our industry, the amount of retail deposit money in our industry is absolutely tiny. People are still very nervous about the [P2P] industry and so it's going to take a long time to build up trust to a point where you get significant retail flows coming in."  
"I think people want to see at least a couple of years of us delivering against our model before they start to really feel that the risk is well managed and it's a low risk investment option," Bolton said.
(Here's a Double Shot interview with Bolton about Squirrel Money from last December).