Financial Markets Authority to step up anti-money laundering monitoring in 2017 & offer training in partnership with the Police Financial Intelligence Unit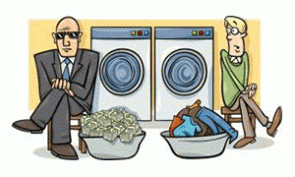 The Financial Markets Authority (FMA), in combination with the Police, will ramp up training for the 800 entities it supervises for compliance with anti-money laundering laws after they filed just 47 suspicious transaction reports over a full year.
The FMA details this in its third annual AML/CFT monitoring report, issued Thursday, that covers the year from 1 July 2015 to 30 June 2016.
"We are particularly concerned about the continued low level of filing of suspicious transaction reports by reporting entities. We plan to address this in 2017 by conducting training jointly with the [Police] Financial Intelligence Unit (FIU)," the FMA says, adding it's concerned reporting entities are not fully aware of what constitutes a suspicious or unusual activity/transaction.
Section 40 of the Anti-Money Laundering and Countering Financing of Terrorism Act (AML/CFT Act) requires suspicious transactions to be reported, the FMA notes.
"Our [about 800] reporting entity population has filed 47 suspicious transaction reports within this reporting period. Whilst this is a 34% increase since the last report, it only represents a fraction of the 8,415 suspicious transaction reports filed by reporting entities not supervised by us. In 2017, we will be offering targeted training, with the FIU, to train reporting entities on whether they need to file a suspicious transaction report," the FMA says.
"This will help staff better understand what the FIU expects of them."
The FMA issued one public formal warning during the year, which was to Craigs Investment Partners. The warning was for failing to conduct adequate enhanced due diligence, and for Craigs failing to terminate its business relationship with a client when it had been unable to complete the required level of customer due diligence on that client.
The FMA is one of three supervisors under the AML/CFT Act alongside the Reserve Bank (RBNZ) and Department of Internal Affairs (DIA). Of the about 800 reporting entities the FMA supervises, about two-thirds are financial advisers. Others include issuers of securities, licensed supervisors, derivatives issuers, providers of discretionary investment management services, fund managers, brokers and custodians, equity crowdfunding and peer-to-peer lending platforms.
Activity steps up after Panama Papers
After the release of the Panama Papers in April the FMA says it carried out a number of targeted visits with its AML/CFT Act supervisor's hat on. The FMA says reporting entities ought to treat customers who appear to have no commercial connection with or business in New Zealand as higher risk. Additional due diligence should be carried out on such customers, the FMA says.
During the year covered by its report, the FMA did 12 onsite monitoring visits and 12 desk-based reviews. Its staff also assessed 29 independent AML/CFT audit reports.
"Next year we will be increasing our desk-based and onsite monitoring, looking for compliance with the Act," the FMA says.
A strong warning
Law firm Minter Ellison Rudd Watts said the FMA's report appears intended to give a strong warning to its reporting entities to expect stronger supervision and potentially more enforcement action in the future. 
"The AML/CFT obligations has been in place for three years. As a result, we recommend FMA's reporting entities to review their approach to compliance carefully. In particular, governance oversight, and staff training should be focussed on. The other supervisors RBNZ and DIA have not published comparable documents to FMA's report. RBNZ did issue a newsletter in April 2016 but while that referred to issues identified by the supervisor, it did not generally explain what those issues were. DIA also issued a newsletter in October and indicated that guidance on Enhanced Due Diligence is under development," Minter Ellison said.
"However, we recommend entities supervised by RBNZ and DIA also take note of the FMA approach. All supervisors will want to be in a position to demonstrate effective enforcement by the time of the Financial Action Task Force (FATF) review expected in 2019/2020."
*The FMA table below summarises its annual direct engagement, including monitoring reviews, with firms and individuals.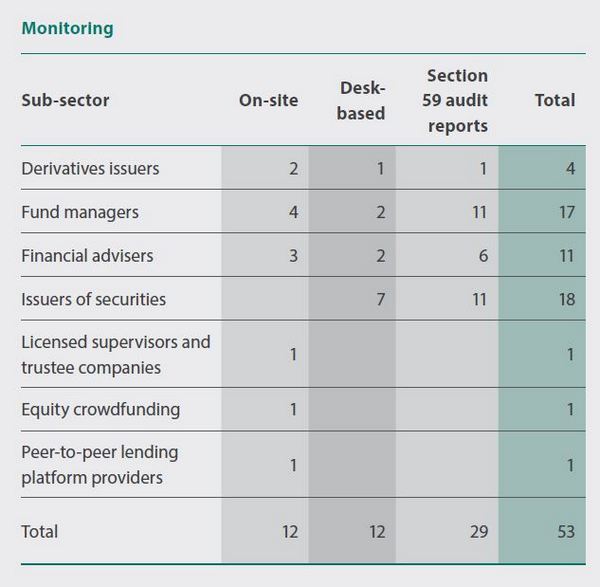 *This article was first published in our email for paying subscribers. See here for more details and how to subscribe.