Fullerton Markets claims to have applied to the FMA for a licence, the FMA says this is not so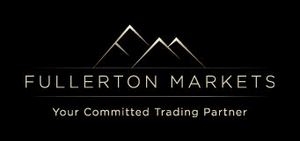 Fullerton Markets, the New Zealand registered financial service provider that featured in this interest.co.nz article yesterday, claims to have applied to the Financial Markets Authority (FMA) for a licence, something the FMA says is not the case.
Interest.co.nz received emailed answers to some questions from a man who says he is Fullerton Markets' business development director after Monday's story was published.
Fullerton Markets says it specialises in trading, forex, the derivatives product CFDs, or contract for difference, plus gold and silver. Yesterday's story noted the company says its services are available to New Zealand retail investors. The FMA says a licence is required by anyone offering such services to the NZ public. Fullerton Markets does not have any NZ financial service providers licences.
In his email response "Chanthrueen," who says he is Fullerton Markets' business development director "also overlooking compliance and governance," says Fullerton Markets is not licenced or regulated in any other jurisdiction.
"We are in the mid of our DIL application [derivatives?] with FMA (NZ)," he says.
"Yes we offer our service to NZ retail traders/investors. Public (Terms & Condition Applies) for NZ clients," Chanthrueen says.
An FMA spokesman told interest.co.nz no official licence application has been received from Fullerton Markets.
As reported yesterday Fullerton Markets is one of the Hurricanes rugby team's sponsors, is a corporate partner of the Phoenix football team, and is a sponsor of the Wellington Gold (business) Awards.
Meanwhile, Chanthrueen claims Fullerton Markets, which has no listed NZ phone number, employs nine full time staff in NZ. Aside from his role, Chanthrueen says the other eight work in customer service support, and there's a senior manager and compliance manager.
Of his own role he says: "As a Business Development Director I handles entire marketing division and also overlooking the operation and compliance as well."
John Andrew Tannahill, Fullerton Markets' NZ resident director and a lawyer struck off in 2001 but reinstated in 2006 so long as he only works as a barrister, will be replaced once his contract ends in January, Chanthrueen says.
He didn't answer a question asking why Fullerton Markets, whose CEO and shareholder Mario Singh is based in Singapore, decided to establish itself in NZ.
Below is a Facebook post from Fullerton Markets featuring CEO Mario Singh and Prime Minister Bill English.