Three senior ANZ New Zealand roles filled by internal promotions; Stewart Taylor new CFO with Antonia Watson becoming managing director of retail and business banking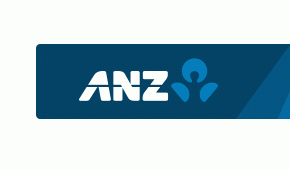 ANZ Bank New Zealand, the country's biggest bank, has announced three senior executive appointments.
Craig Mulholland has been named managing director of wealth, Stewart Taylor is the bank's new chief financial officer (CFO), and David Bricklebank is to be its general counsel and company secretary. 
Tuesday's management changes come after ANZ NZ announced in December that CFO Antonia Watson was taking on the role of managing director of retail and business banking. She replaced John Body who was on extended leave due to illness. Watson remained temporarily as CFO. Body, who worked at ANZ NZ for more than 30 years, passed away on Christmas Eve following a battle with cancer. Body was also managing director of wealth.
Mulholland joined ANZ in 2011 from Telecom as general counsel and company secretary.
Taylor joined ANZ NZ in 2007 from Kiwibank and has has been head of finance for ANZ NZ's commercial and agri business. Earlier this year he was also appointed to the newly created role of ANZ divisional financial controller for New Zealand and the Pacific.
Bricklebank has been associate general counsel for ANZ NZ since 2012, with responsibilities for retail banking, wealth, business banking and the corporate centre. Previously he was assistant general counsel at Telecom.
"Our business has an enormous number of skilled staff who have developed along with our business growth in recent years. So, I'm pleased we've filled all these important New Zealand leadership roles from internal talent," ANZ NZ CEO David Hisco said.
Subject to Reserve Bank approval, the appointments take effect from February.