New Zealand's Venus Financial Markets Limited reportedly under Malaysian police investigation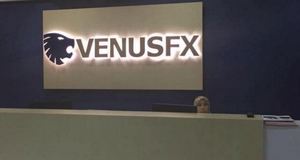 It was only registered as a New Zealand company for nine months but Venus Financial Markets Limited appears to have left a large trail of angry and out of pocket Malaysian investors in its wake.
Currency trader Venus, which appeared in this interest.co.nz article last May, is reportedly under investigation by Malaysian police. According to The Sundaily, dozens of reports about Venus were lodged with Malaysian police by hundreds of investors who claim to have lost between RM1,000 and several million ringgit after being promised returns of up to 30% per month.
Here's more from The Sundaily:
Sources said initial findings showed the business module of the company was similar to the pyramid system associated with Ponzi schemes. 

Checks by theSun found VenusFX was a company registered in New Zealand with a virtual address. 

Apart from Malaysians, it is also believed to have investors from other countries. 

Although there were no clear indications of its management structure, it is said to be led by two businessmen, both Malaysians in their late 20's. 

Since its inception a year ago, the company had allegedly been operating its business illegally without a banking and financial services licence from Bank Negara [Malaysia's central bank].
Additionally, The Sundaily says the police investigation, into Venus Financial Markets and companies associated with it over alleged illegal deposit-taking amounting to tens of millions of ringgit, is now complete.
Interest.co.nz came across Venus Financial Markets last year when probing another New Zealand registered forex trader, United Global Holdings, whose trading name was FX United. We reported that FX United looked and smelt like a big Ponzi scheme that was causing mayhem in Malaysia.
Adding Venus and FX United to NZ trusts that are claimed to own assets embroiled in the probe of Malaysian sovereign wealth fund 1MDB, paints a poor image of NZ in Malaysia.
Venus Financial Markets was incorporated as a NZ company on December 11, 2015 and removed by the Companies Office on September 9, 2016. It was removed from the Companies Register under section 318(1)(b) of the Companies Act 1993. This was somewhat ironically done on the grounds that Companies Registrar Mandy McDonald had reason to believe Venus was not carrying on business and there was thus no proper reason for it to remain in existence.
Here's what a Ministry of Business, Innovation & Employment spokesman told interest.co.nz about the removal of Venus last September:
The Registrar of Companies received a complaint advising that the registered office address and address for service for Venus Financial Markets Limited was incorrect. The Registrar's Integrity and Enforcement Team wrote to the company requesting that it update these addresses. No response was received from the company and as a result, the Registrar initiated action to remove the company on the ground that she was satisfied it had ceased to carry on business. No response was received from the company to the Registrar's notice of intention to remove it from the Companies Register. Notice of the Registrar's intention to remove the company from the register was also published in the New Zealand Gazette and on the Companies Office website on 11 August 2016, and no objections to the removal were received. The company was, therefore, removed on 9 September 2016.
NZ Companies Office records show Shahidrawadey Shahidan as the sole director of and shareholder in Venus. The company initially gave the address in Auckland's Parnell suburb pictured below, before changing its address to an apartment in the CBD's Courthouse Lane.
*This article was first published in our email for paying subscribers early on Wednesday morning. See here for more details and how to subscribe.