Gareth Morgan's Opportunities Party wants to wean NZ off fossil fuels, end 'bias' towards roads, and see traffic congestion charges introduced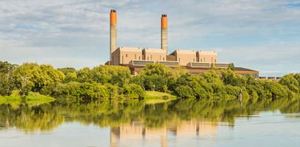 Gareth Morgan's Opportunities Party wants New Zealand weaned off fossil fuels by 2050, wants to "end the bias" towards roads over rail and shipping, and empower local government to introduce traffic congestion charges in peak times.
These are all aspect of the party's climate change policy.
"If we are smart, we can do this [wean the country of fossil fuels] in a way that improves our overall prosperity," the party says.
The Opportunities Party's other climate change priorities are;
'Dump the junk' credits held by the government by cancelling surplus credits as at 2020 and ensuring our Emissions Trading Scheme (ETS) stays closed to international trade,

Ensure the Emissions Trading Scheme works properly, ploughing all revenue from a higher carbon price into helping households and businesses become more energy efficient, reducing their costs and emissions. 

Ensure all large new investments take into account our low carbon future.

Reforest 1.1m ha of erosion prone land as soon as possible. 

On agriculture, improving water quality will be our first priority, but this will help reduce nitrous oxide emissions (and possibly methane also).
"The science is clear; climate change is real and as a result we need to wean ourselves off fossil fuels by 2050. This is a great challenge for the world, but as a nation we should embrace the opportunity to reduce emissions. After nine years of doing nothing we are slipping behind other countries," the party says.
"New Zealand is an innovative, adaptable nation. We can lead the world on reducing emissions, and even better we can profit from that leadership. Delay will not only load more costs onto future generations, it will also cost us precious opportunities to develop new technologies and markets."
Investment in energy efficiency will save households and businesses money, the party says, plus reducing emissions. Furthermore some 1.1 million hectares of erosion-prone land should be planted in forest as soon as possible to reduce emissions, stop soil erosion and improve the quality of water in rivers and lakes. 
"We will fund this by ensuring that the Emissions Trading Scheme is a true cap and trade scheme. It will remain closed to foreign units, with government auctioning off its allowance. This will push the price of carbon up over time."
Ensuring new investments don't lock the country into a dependence on fossil fuels past 2050 means "ending the bias" towards roads over rail and shipping, and ensuring all significant new investments take the true cost of carbon into account.
"Local authorities need to be able to implement charges to control traffic congestion in peak times and raise revenue to invest in public transport."
"Regardless of our actions to reduce emissions, some communities such as south Dunedin will be impacted by sea level rise within our lifetime. A large disaster, far greater than the Christchurch earthquake is looming. This however is completely predictable, and as The Parliamentary Commissioner for the Environment recommends we need to discuss this issue now so that individuals, local authorities and government are all fully aware of their rights and responsibilities," Morgan's party says.