Chinese government controlled Bank of China Ltd injects capital into NZ subsidiary, boosting its ability to grow lending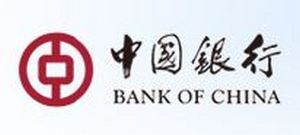 Bank of China New Zealand Ltd has received a $160 million capital injection from its Chinese government controlled parent, boosting its ability to grow lending in NZ.
Companies Office records show 160 million shares were issued this month to the Beijing-based Bank of China Ltd by its New Zealand subsidiary for $160 million.
One of four of China's big, majority government owned banks, Bank of China received banking registration for its NZ offshoot from the Reserve Bank in November 2014. It was the third of  the big four Chinese banks to launch operations in NZ after ICBC and China Construction Bank.
As of December 31, Bank of China NZ had gross loans of $345.919 million including residential mortgages of $33.759 million, and corporate loans of $309.387 million. Total deposits stood at $214.180 million, and total assets at $514.534 million.