Bank of China receives banking registration from the RBNZ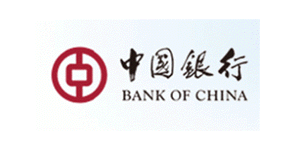 Bank of China, the third of China's big four government controlled banks, has gained Reserve Bank approval to register as a bank in New Zealand.
The Reserve Bank says it'll initially be known as BOC (New Zealand) Limited, with registration taking effect from November 21.
"BOC (New Zealand) Limited is a fully-owned subsidiary of Bank of China. Following registration it will change its name to Bank of China (New Zealand) Limited. This registration will bring the number of registered banks in New Zealand to 25," the Reserve Bank says.
Former Finance Minister Ruth Richardson is a director of BOC (New Zealand) Ltd, with another former National Party Cabinet Minister, Chris Tremain, its chairman.
As reported by interest.co.nz in August, Bank of China has taken out a long-term lease on just under 600 square metres of office space on the top floor of 205 Queen Street. This building is the former National Bank Centre in Auckland's Central Business District.
Bank of China follows Industrial and Commercial Bank of China and China Construction Bank in receiving New Zealand banking registration. ICBC NZ is chaired by ex-Reserve Bank Governor and former National Party leader Don Brash, and former Prime Minister Jenny Shipley chairs China Construction Bank's New Zealand unit.
The fourth of the big four government controlled banks is Agricultural Bank of China.
Earlier this year Bank of China was accused by a Chinese state owned broadcaster of laundering money overseas for customers. Tremain told interest.co.nz he had no comment on this other than to say Bank of China's New Zealand board would be taking its responsibilities "extremely seriously", ensuring there are "really robust processes and systems," and the quality of reporting to the Reserve Bank is of "an extremely high standard."
Bank of China to target trade, clients include COSCO, Bright Dairy, Huawei and Haier
In a statement the Bank of China said getting banking registration will allow it meet growing demand for trade opportunities between New Zealand and China.
"As New Zealand's biggest trading partner, China is important to New Zealand's economic growth and since the signing of the world's first free trade agreement with China in 2008, the increase in reciprocal trade has been significant rising from NZ$2.3 billion in 2008 to NZ$18 billion in 2013," the bank said.
The statement quoted David Wang Lei, the Executive-director of the Bank of China New Zealand, saying Bank of China is China's premier international trade bank with its core business being corporate banking and financial markets services.
"We are open for business and looking forward to introducing the Bank of China to customers in New Zealand, especially those that are doing or thinking of doing business with China," he said.
Tremain was quoted saying Bank of China will support existing clients to invest in New Zealand and help New Zealand clients to expand into China and around the world. Tremain said Bank of China is especially keen to support the New Zealand agricultural sector to grow exports to China.
Bank of China said its corporate clients who have invested in New Zealand or are doing business here include COSCO, Bright Dairy, Huawei and Fisher & Paykel Appliances' parent, Haier Group.