China Construction Bank receives NZ banking registration from the Reserve Bank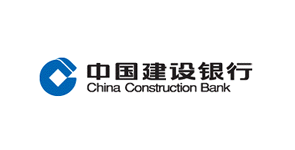 The Reserve Bank says CCB New Zealand Limited, a fully-owned subsidiary of China Construction Bank Corporation, has been registered as a bank in New Zealand.
It's the second Chinese bank to be registered in New Zealand following Industrial and Commercial Bank of China (ICBC), which was registered last November. CCB will be known as China Construction Bank (New Zealand) Limited. China Construction Bank and ICBC are two of China's big four state controlled banks.
The Reserve Bank's announcement comes after interest.co.nz reported in May that China Construction Bank was looking for staff to help it launch in New Zealand, and setting up with an initial capital injection of US$50 million.
The focus will be on providing commercial banking services to multinational subsidiaries and firms with trade links to China. The bank is also looking to fund Christchurch rebuild projects, and longer term establish retail banking along similar lines to what it has done in Australia.
Board features Shipley, Shewan
The name China Construction Bank (New Zealand) Limited has been registered with the Companies Office. Listed as directors are John Shewan the ex-chairman of PwC, former Prime Minister Jenny Shipley who will chair the bank, the Australia-based Qixin Wang, and China-based Changning Xu.
A press release issued on behalf of China Construction Bank by Bill Ralston said the bank would, in due course, offer products and services ranging from corporate banking to retail banking business. The establishment of a bank in New Zealand, fulfils an important step for the group's globalisation initiative, the statement said.
"The New Zealand and China economies strongly complement each other, with continuously growing bilateral economic cooperation. China became the largest trading partner for New Zealand in 2013, with yuan-NZ dollar direct convertibility as the foundation, the two nations have set themselves an ambitious yet achievable target of reaching $30 billion of bilateral trade by the year 2020."
"The steady growth of NZ-China trade and investment activities creates excellent business opportunity for CCB NZ. For New Zealand, China is the largest source of oversea students, the second largest source of tourists. There are about 200,000 Chinese residents living in NZ now. All those factors provide a firm customer foundation for CCB NZ's products and services."

"CCB NZ will devote its effort to service customers from both New Zealand and China with its premium quality products and services, facilitating trade and investment between the two nations. CCB NZ will do so by dedicating itself into servicing Chinese companies with operation or seeking to operate in NZ and Kiwi companies engaging in trade and investment business with China. CCB NZ will also pursue opportunities to participate in large scale construction projects, e.g. infrastructure development projects," the statement said.
Wholesale banking initial focus
In New Zealand China Construction Bank says it'll initially focus on wholesale banking business such as deposits, syndicated loans, bilateral loans and trade finance products such as letter of credit, forfeiting, trust receipt loan, and factoring.
"Leveraging on the group's global multi-currency payment network and trading platform, CCB NZ will be able to provide swift and reliable settlement services for NZ dollar, yuan, US dollar and other major currencies, as well as a variety of foreign exchange products."
Parent China Construction Bank's board includes Murray Horn, the former ANZ New Zealand managing director and ex-secretary to the Treasury. He succeeded Shipley who was on the board from 2007 until 2013. In May Horn told interest.co.nz the bank wanted to be able to open in New Zealand sooner rather than later.
Standard & Poor's said it has assigned an A long-term, and A-1 short-term, counterparty credit rating to China Construction Bank New Zealand Ltd with a stable outlook. The ratings are equalised with the bank's parent.
China Construction Bank is New Zealand's 24th registered bank.