TSB Bank says it has lent $50 mln in unsecured consumer lending through P2P lender Harmoney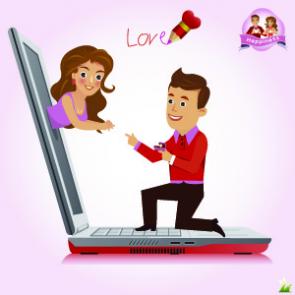 TSB Bank has finally acknowledged that it's lending money through peer-to-peer (P2P) lender Harmoney.
The bank has disclosed this in its annual report, released on Friday, saying it has lent $50 million through Harmoney to date.
"A relatively new lending facility for us has been through Harmoney - a New Zealand peer-to-peer [online] lending marketplace. We have funded $50 million as an institutional investor with Harmoney with our funds designated to the personal lending market in New Zealand. This relationship aligns with our diversification strategy and provides a means for us to support customers indirectly in achieving their financial goals," TSB says.
Interest.co.nz asked TSB in February 2016, and again in June last year, if it was lending money through Harmoney. On both occasions the bank declined to confirm or deny this. That's even though on the second occasion we asked it was obvious TSB was lending through Harmoney.
Harmoney is currently embroiled in a pivotal High Court case with the Commerce Commission. The regulator is arguing Harmoney's $500 platform fee for borrowers falls within the definition of a credit fee under the Credit Contracts and Consumer Finance Act. Harmoney disagrees. 
 Harmoney facilitates unsecured personal loans for the likes of debt consolidation, home improvements, holidays and cars by matching borrowers and lenders through its website. Having launched in September 2014, Harmoney says it has facilitated $490 million of lending to date.
Heartland Bank, which holds a 12.59% stake in Harmoney, also lends money through the P2P lender. By December 31 last year Heartland had lent $62 million through Harmoney's online platform. TSB has not disclosed a shareholding in Harmoney.
Asked how much money the bank plans to lend in total through Harmoney, a TSB spokesperson declined to say, citing commercial sensitivity. For the same reason, the spokesperson declined to provide details of the bank's returns from its Harmoney lending or loan default rates. Heartland has said it has an agreement to lend up to $85 million through Harmoney in total.
Profit drops by a quarter
Meanwhile, TSB has posted a $15.2 million, or 25%, fall in March year net profit after tax to $46.3 million from $61.6 million. The drop came as operating expenses surged $13.2 million, or 20%, to $80.2 million. 
The bank attributed its expense blow-out, which pushed its cost to income ratio to 53.9% from 46.6%, to a 14% increase in employees, and technology improvements including two "major" core banking platform upgrades, a new lending application system and redesigned website. TSB says it added just over 50 staff during its March financial year and now has about 500 in total.
Net operating income rose $4.9 million, or 3%, to $148.8 million. A $12.7 million swing to $4 million of impairment losses from write-backs of $8.7 million last year, also hit the bottom line. Annual dividends almost halved to $10 million from $19.85 million.
Year-on-year, TSB's net interest margin fell eight basis points to 2.01%, and its cost of funds dropped 78 basis points to 2.79%.
TSB grew gross lending by just under $832 million, or 22%, to almost $4.7 billion. Total deposits increased by nearly $344 million, or 6%, to $6.157 billion.