Siah Hwee Ang takes a look at the vexed relationship between India and China and suggests India's rise cannot be distanced from China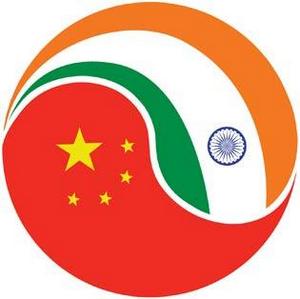 By Siah Hwee Ang* 
There is no doubt that 'Chindia', short for China and India, will play a key role in the growth of the world's economy over the next decade or so.
In light of the slowdown in China's growth, India is often put forward as the solution to the Chinese woes around the global economy. Some studies do show that India suffers the least from China's decline.
This is probably due to the fact that despite being geographic neighbours, there hasn't been a great deal of interaction between the world's two most populous countries. Some may believe that if one of them grows, it does so at the expense of the other. However, this simply isn't always true.
Trade data suggests that two-way trade between the two countries peaked in 2011 at US$73.9 billion. The 2016 figure was US$70.2 billion. 
Interestingly, while Chinese exports to India have been steadily rising since 2012, Chinese imports from India have experienced a steeper decline in the same period. India's trade deficit reached more than US$50 billion in 2016, and Chinese imports from India in 2016 reached only half of the 2011 levels. 
Both countries bring this trade imbalance into the RCEP (Regional Comprehensive Economic Partnership) negotiations. If and when RCEP should happen, it will provide a platform for China to better integrate with South Asia, and for India to connect more broadly to Asia-Pacific. The RCEP covers around 48% of the world's population, 30% of global GDP, and 29% of world trade. 
A report by the Asian Development Bank suggests that the RCEP would accelerate China and India's GDP by 1.45 and 1.74%, respectively. Given that China and India together account for 58.9% of the total GDP of RCEP nations, as well as 47.4% of the group's trade volume, the RCEP is better off if the two countries can work in tandem. 
But the imbalance in trade and stagnant trade growth between China and India will pose some challenges. India is a net importer from China and not closely linked to Chinese supply chains. It should stand to gain more than it loses from China's cheap imports through a slow-down of Chinese-manufactured exports. 
A major challenge for India will be to upskill a significant number of people in the decade ahead so that foreign multinationals can engage in more research and development. This will bring in more value-added jobs, and plug the manufacturing gaps that China will leave. 
Amazingly, India's manufacturing sector only accounts for 15% of the country's GDP. Beyond cooperation challenges in RCEP, India has also publicly said it won't participate in China's One Belt One Road (OBOR) initiative. 
Amongst other reasons, the fact that Pakistan has been a key player in OBOR (through the China-Pakistan Economic Corridor) does not sit well with India, given the strained relationship between the two South Asian nations. The OBOR pushback by India may actually become a sticking point at some stage, given that facilitating trade is a key design outcome of OBOR. 
Despite its growth, India's GDP is still about a quarter of that of China. It will take some time for India to catch up economically, if at all. 
At its current stage of development, India's economic growth rate remains relatively modest. Pundits of economic performance have suggested that India will outperform China. But other than the fact that a smaller economy will likely grow faster by percentage than a larger one, there is no sign of India overtaking China for some time to come.
Since the initiation of the India-China Strategic Dialogue in 2010, there have been improvements in cooperation between the two countries in strategic industries. While healthy competition between the two countries makes sense, India's rise cannot be distanced from its largest trading partner, the largest source of India's imports, and its fourth largest export market.
-------------------------------------------------------------------------------------------------------
*Professor Siah Hwee Ang holds the BNZ Chair in Business in Asia at Victoria University. He writes a regular column here focused on understanding the challenges and opportunities for New Zealand in our trade with Asia. You can contact him here.