Siah Hwee Ang says China will continue knocking on the doors of western countries with its 'notorious' outward direct investment in search of good value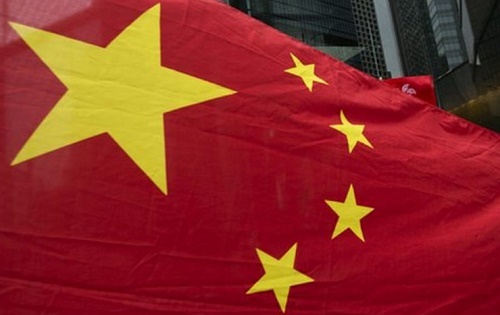 By Siah Hwee Ang* 
Chinese investments abroad have been on the rise for the last decade or so.
A quick look at the figures gives us an idea of just how far this reaches.
Foreign direct investment (FDI) inflows into China were worth US$124 billion in 2011 and grew 7.84% to reach US$134 billion in 2016.
China's share of FDI inflows in East Asia sits at just over the 50% mark.
Its outward direct investment (ODI) was only US$75 billion in 2011. By 2016, the figure had risen to US$183 billion, representing 145.26% growth.
The country's share of East Asia's ODI doubled from 30% to 60% in the same period.
Over the last few years, the accumulation of Chinese FDI and ODI has been phenomenal.
Back in 2000, FDI stock in China was US$193 billion, presumably accumulated over the 20 years since the economy opened up.
By 2010, this figure had reached US$588 billion and did in fact jump to US$1,354 billion in 2016.
FDI stock thus increased 7-fold in the period 2000 to 2016.
The Chinese are coming
The data around ODI is even more amazing.
In 2000, ODI from China stood at a meagre US$28 billion. By 2010, it had increased 11 times to US$317 billion, and then by 2016 almost 46 times to US$1,281 billion.
Despite the increase in the volume of Chinese ODI, many of these deals are smaller ones.
Larger deals in particular are proving difficult to launch abroad.
56 deals have been abandoned in the past 15 years alone.
Acquisitions by state-controlled groups around natural resources have encountered strong resistance.
The acquisitions of these groups also tend to be financed by debt or by the funds that policyholders entrust to these firms' insurance subsidiaries.
So, the typical acquisitions are not the same ones we would observe in a free-market context.
Nonetheless, even in the last couple of years, the scale of outbound acquisitions as a share of gross domestic product was only 0.8% for the country, well below that of the U.S. or major European nations.
The acquisition premiums paid by Chinese buyers are no different from those paid by their Western counterparts.
The current push of ODI is to invest in soccer clubs.
An investigation of over 201 investments made in the last three years, worth a total of US$4.58 billion, shows that China has invested more than the other 40 countries combined. It has invested more than seven times that of the U.S., which is the second largest investor.
Many Chinese ODIs destroy value
It was estimated that more than half of outbound transactions worth US$100 million or more undertaken between 2005 and 2016 destroy value.
The worst performing investments were in retail and professional services, representing China's aggressive stance towards the services sector and reflecting its inexperience in that space.
Further, transactions in which the Chinese acquirer took a controlling stake had a much greater chance of success.
Following on from these observations, there have also been political pushbacks on Chinese investments abroad.
For example, media coverage about the value of Chinese investments in a local context can often be rather negative.
This makes it less likely for Chinese ODIs to be perceived as friendly and thus contributes to greater failure rates.
Generally, the perception of Chinese ODIs is poor in Western countries.
Chinese ODIs do have the option of targeting developing countries, but many of the resources and capabilities that China needs remain in Western (developed) countries.
With this in mind, the notorious Chinese ODI will continue to knock on the doors of Western countries in search of good value.
-------------------------------------------------------------------------------------------------------
*Professor Siah Hwee Ang holds the BNZ Chair in Business in Asia at Victoria University. He writes a regular column here focused on understanding the challenges and opportunities for New Zealand in our trade with Asia. You can contact him here.