Vista's global opportunity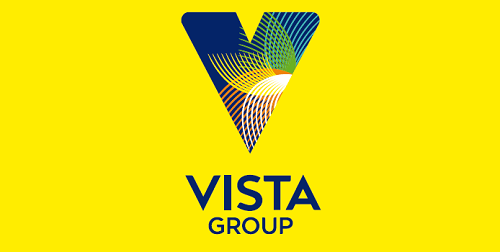 By Nick Stride*
"Film studios really know very little about who turns up to see their movies," says Craig Jones of Vista Group, a cinema software and analytics company.
"The survey sample size is maybe 500 people, and that's supposed to be representative of the US market."
Vista's Movio subsidiary has a better idea. It's working with Epsilon, a data-driven marketer which tracks a million movie ticketing transactions a month, to identify which of those consumers is likely to go to the movies to watch, for example, Dunkirk, and then report back whether they did or not.
"That's the holy grail of digital marketing," says Jones. "If they can show they've targeted and 'scored,' that's gold."
Global cinema has recovered from a near-death experience. In New Zealand, from a peak of 600 in 1950, screen-count shrank steadily to 140 in 1991 as television ate into cinemas' share of the entertainment dollar.
Then it rebounded, to 411 in 2010, and has since held steady.
The major competitive threat now comes, not from television, but from streaming – subscription video-on-demand delivered directly into consumers' homes. Companies such as Netflix and Amazon Prime are battling it out with Time Warner, Sony, and Twentieth Century Fox.
China, where Vista last year formed a joint venture with WePiao, an affiliate of technology giant Tencent, is poised to overtake the US as the world's biggest box-office market as early as late 2017, according to PwC's Global Entertainment & Media Outlook 2016-2020. China is adding around 15 screens a day, and PwC forecasts its annual take from cinema admissions will reach US$15.2 billion in 2020, ahead of the US' US$11.9 billion.
While the picture is patchy geographically and between platforms, says PwC, the entertainment industry is growing steadily and sustainably at a global level. Within that, cinema box office revenue is set to rise in every region through 2020.
Vista co-founder and CEO Murray Holdaway caught cinema's revival early, founding Vista in 1996 to provide management software to cinema owners, or "exhibitors". Vista floated on the NZX and ASX at an offer price of $2.35 in August 2014.
Since listing, the company has continued to expand energetically around the world, acquiring, developing and launching software serving the film industry from moviemakers through distributors and exhibitors to the end consumer.
Initial enthusiasm saw the shares reach $6 in August 2015 and peak at $7 in September last year, but they have since tracked more or less sideways, most recently at just under $6.
Nick Dravitzki, a portfolio manager at Devon Funds Management, said that, at listing, there was an expectation more of Vista's prodigious revenue growth would fall through to the bottom line.
"They've invested a lot more in software development than the market expected, and they've expensed a lot of that.
"Vista now has multiple potential avenues of growth that the market wasn't aware of at the time of listing. So the question for the market is, do we accept that earnings growth will take longer while Vista develops its opportunities?"
Vista's core business, Vista Cinema, serves 38% of the world's 104,000 large-circuit screens, but that share ranges from 90%-plus in Australasia, Central America and Canada to 22% of Asia's 33,000 screens.
Overall share of the large cinema market is slightly up on the level it was at listing, but analysts say that's because global screen-count is expanding, especially in China. Since the IPO, Vista has added 12,000 screens and the total market has risen by 29,000 screens.
Its cinema management software allows exhibitors to track revenue from ticket sales and concessions, such as drinks and popcorn, among other enterprise software functions. For Version 5, which the company expects to launch in February 2019, Vista is rewriting its core code for the cloud, "a significant undertaking," wrote Macquarie Wealth Management in a recent research note.
"Setting aside the improvement in customer experience, the key benefit is a reduction in operating costs. It also opens up a broader pool of [software] developers."
The WePiao deal, says Devon's Dravitzki, will help accelerate Vista's China growth. One of the reasons it was able to get such a good price for only "embryonic" revenue was that Vista Cinema and stablemate Veezi own two of only a handful of Chinese government licences to sell cinema software.
Vista says similar government approvals are a barrier to entry by a competitor. In some South American countries, licences to sell software must be obtained state-by-state.
Movio, Vista's second-largest revenue-earner, aims "to revolutionise the way film distributors and cinema exhibitors interact with moviegoers." It essentially feeds back data gathered from Movio Cinema's huge exhibitor database to film distributors and marketers.
"No-one else is doing what they're doing with that much data across that many cinemas," says Fisher Funds Management portfolio manager Sam Dickie. "And it's much more in real time than other sources."
Movio in July signed up Twentieth Century Fox. Dickie says the deal could be a big accelerator.
"If Movio starts to drive better returns for Fox, the other studios and big media companies may take the view that they can't afford not to use Movio."
Using software and data from Numero - another Vista stablemate - studio and distributor staff can watch a new release soaring or bombing in real time, cinema by cinema. Holdaway tells of one studio executive who puts up the critical opening day on a 50-inch screen in his office, and complains his productivity for the day is halved.
Vista is in development or early rollout of an expanding range of other applications for its software and data. One of the most promising, according to Macquarie, is MXTickets, a cloud-based platform that allows communication between exhibitors and ticket vendors.
"It is the type of business that has strong network economics. Vista … has first mover advantage, strong industry contacts, and a good knowledge of data flows and cinema software architecture," Macquarie says.
One aspect of Vista tracked by analysts is the revenue mix between one-off "permission to use" installation fees and recurring income from volume-based fees and updates.
Devon's Dravitzki says most of Vista Cinema's revenue is "annuity" or recurring. What's more, the proportion of revenue derived from installation fees will shrink as the installed base grows.
However, the Chinese joint venture receives some of its revenue by charging online booking fees for tickets sold, so a small but increasing part of revenue will be exposed to ups and downs at the box office.
First NZ Capital analyst Tristan Joll says the profitability and growth prospects of Vista's core business are impressive, as is the potential of its growth options.
"There is, however, a limit to how much value can be ascribed to these early in life, while investment demands are real."
Holdaway says Vista is benefiting both from screen growth in Asia and emerging markets and from the increasing capability of its products in more mature markets.
"We have built a business with a position not held by many New Zealand companies, that is, the leading global supplier to an industry, in this case the film industry."
---
*Nick Stride is a business and communications writer and a former journalist.