CEO Paul Brock appears to have checked out of Kiwibank with general manager of sales and service Mark Stephen stepping in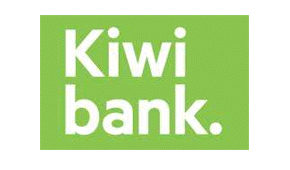 Departing Kiwibank CEO Paul Brock may have already finished up at the state owned bank.
On August 22 Kiwibank announced Brock had resigned after seven years at the helm and would leave at the end of 2017.
Kiwibank's September quarter General Disclosure Statement notes; "On 22nd August 2017 Kiwibank announced the resignation of Paul Brock as Chief Executive Officer from the end of the year. To ensure a smooth transition to a new Chief Executive Officer, Mark Stephen, General Manager Sales and Service, will act in the role until the recruitment process is complete."
Asked by interest.co.nz if this means Brock has already left, and what the timeframe is for the appointment of a new permanent CEO, a Kiwibank spokesman said; "Paul is on leave but doesn't finish until late next month. [There's] no update yet on [the] appointment of [a new] CEO."
And asked whether Brock is due back at work before he officially finishes up, and how long he has been on leave for, the Kiwibank spokesman said he regarded this as "personal information."
This comes with Kiwibank having taken an $11 million impairment on its abandoned core banking system upgrade, the key factor in the bank's unaudited September quarter profit after tax halving to $14 million. Kiwibank's annual results announcement in August disclosed a $90 million , or $65 million after tax, impairment from the CoreMod core banking system upgrade. The bank's spokesman says the $11 million hit recorded during the September quarter is the final impairment from the project, bringing the total cost to $101 million.
"Following the closure of the core banking project we have made a second and final impairment of the related intangible work in progress of $11 million," the Kiwibank spokesman says.
The decision to cull the IT project came after the NZ Super Fund and ACC bought into Kiwibank, taking a combined 47% stake. NZ Post holds the remaining 53%.
"The change in Kiwibank's ownership structure provided the opportunity for a review of Kiwibank's future growth and transformation strategy, which aims to deliver enhanced customer experiences. As part of this review, Kiwibank is looking to further align its information technology and digital strategies," the bank's latest quarterly disclosure statement says.
"The Board has decided that the delivery path of the project to modernise Kiwibank's core banking system will not meet its key transformational objectives therefore the project has been closed and alternative options are being considered. The decision to close the project will result in an increase in related operating expenditure during the current financial year."