Bell Gully calls for a more proactive attitude to open banking from the Government, ponders how it could legislate for open banking if required to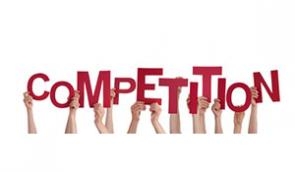 Should the Government decide to push ahead with legislating for open banking, just how could this be done?
This issue is canvassed in a report by Bell Gully partners Rachel Paris, Laura Littlewood, Toby Sharpe, and senior associate Kerry Beaumont.
They argue open banking is inevitable, saying the question is how and when it should be implemented in New Zealand.
"The strong, even urgent, political focus on open banking in other economies is currently absent in New Zealand - no doubt because our banks are not subject to the public animosity that exists in those other markets," Bell Gully suggests.
So what exactly is open banking? As Scott Farrell, leader of the Australian Government's recent open banking report puts it; "Open banking gives customers a right to direct that the information they already share with their bank be safely shared with others they trust. It is designed to give customers more control over their information, leading to more choice in their banking and more convenience in managing their money, and resulting in more confidence in the use and value of an asset mostly undiscovered by customers - their data."
Bell Gully notes that, as first reported by interest.co.nz, then-Commerce and Consumer Affairs Minister Jacqui Dean wrote to the CEO of Payments NZ and the CEOs of the major local banks prior to last year's election, telling them to demonstrate a commitment to open banking by April this year or face regulation. Dean's successor, Kris Faafoi, has endorsed that message but, as Bell Gully puts it, "has otherwise been coy about the strength of the new government's commitment to open banking."
In the meantime Payments NZ, which is owned by banks, has been duly building an API (application programming interface) and is running an open banking pilot involving the banks, payment providers and large retailers. It is also developing a governance framework which addresses issues of security, privacy and related legal issues, with input from the banks, Bell Gully notes.
How could the Government regulate for open banking in NZ?
The lawyers go on to say that, as the April deadline approaches, there is increasing speculation as to what Faafoi will do if he is not satisfied with the Payments NZ pilot.
"Will he grant an extension, or flex Ministerial muscle? What tools will he have available to accelerate progress? [And] how might open banking be implemented in New Zealand?" Bell Gully asks.
In some other countries, including Australia, the approach so far is treating open banking as a competition law issue. This, Bell Gully says, reflects the policy priority of giving consumers the ability to switch providers.
"Consequently, the competition watchdog in those countries has been charged with corralling banks, either gently through public recommendations, or more forcefully through recommended legislative change, to open their data coffers."
"This is not an obvious path in New Zealand. The current Commerce Act does not give the New Zealand Commerce Commission (NZCC) the power to regulate for Open Banking, and the NZCC's mandate is to prosecute specific competition law breaches rather than make pro-active recommendations," says Bell Gully.
"While in rare instances the NZCC is able to conduct an inquiry into whether a specific industry should be regulated for anti-competitive conduct in a specific manner, this would not advance the open banking movement as the NZCC cannot recommend regulations that would require disclosure of customer data to third parties. Therefore, legislative change would be needed, and with a coalition Government bedding in, that would be a very slow and uncertain process."
A role for the RBNZ?
In terms of another option Bell Gully notes the Reserve Bank's statutory mandate to "promote the maintenance of a sound and efficient financial system", and to supervise and regulate banks.
"Therefore, the Reserve Bank, as the prudential regulator of the banking system, has a vested interest in overseeing the digital disruption of the banking system and, one might argue, a prudent approach to open banking," says Bell Gully.
"The Reserve Bank also has the power under the Reserve Bank of New Zealand Act to set conditions of registration for registered banks. One suggestion mooted by advocates of open banking is for the Reserve Bank to make open banking implementation a condition of registration for the four main banks, all subsidiaries of the Australian majors, which could occur quite swiftly."
"That condition could mirror the Australian requirements to avoid duplication. However, critics would argue that such regulation would be heavy-handed and that banks should have the opportunity to submit on issues such as allocation of liability, consent, privacy, and cyber security. Also, this approach does not address the issue of which trusted third parties should be able to receive open banking data," Bell Gully says.
Then again, perhaps no regulation will be required Bell Gully suggests, if one or more banks voluntarily adopt open banking and partners with fintech companies as Macquarie Bank has done in Australia.
"Given that the four major New Zealand banks' parent companies will all be subject to the mandatory Australian regime, they may voluntarily apply the same standards to their respective New Zealand operations. However, the market competition approach arguably will not adequately protect consumer rights. As stated in the [Australian] Farrell Report, "Open banking should be customer focused. It should be for the customer, be about the customer, and be seen from the customer's perspective," says Bell Gully.
'Our government needs to step up the open banking debate'
From a 'NZ Inc.' perspective the law firm says debate in coming months over the benefits, costs and risks of open banking will be important.
"Despite the ease of doing business here and our collaborative, accessible financial markets regulators, we are already slipping behind other economies in terms of digital innovation - especially in financial services. If local consumers cannot access the services they want domestically, they will inevitably look to solutions provided by offshore providers that are outside the jurisdiction and protection of our regulators. Local fintechs will move offshore to scale in markets where they can access data to demonstrate their products and services effectively. This would be an unfortunate outcome," Bell Gully says.
"Open banking is the first step towards a truly digitised economy. The risk of relying on the local banks and payments industry to deliver our open banking solution is that it will focus on financial services, rather than on the interoperability between sectors like energy and telecommunications that is fundamental to the proposed Australian model."
"For that reason, in our view, the engagement of the relevant Government Ministries and regulators early in the open banking process will be critical to the design of a regime that fosters trust among participants, and balances commercial and consumer interests, so that open banking can be a platform for data transfer in other industries," adds Bell Gully.
"It is also essential that New Zealand does not try to not reinvent the wheel. We have the ability to review and cherry-pick the best elements from the offshore models, and to combine them in a flexible, principles-based model rather than a prescriptive, rules-based one."
"Our government needs to step up the open banking debate if we are to realise our aspiration to become a truly digital nation by 2030."
Bell Gully's full report is here: How open is New Zealand to Open Banking?
*This article was first published in our email for paying subscribers early on Thursday morning. See here for more details and how to subscribe.