Trade Minister David Parker is concerned Donald Trump's proposed tariffs will lead to retaliatory action by other countries with agriculture potentially hit by tariffs too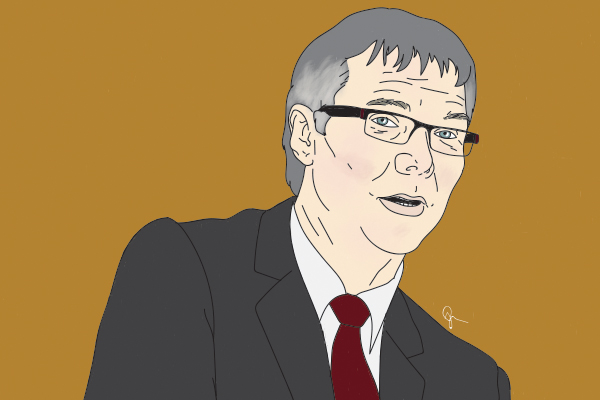 US President Donald Trump's increased protectionism rhetoric and plans to impose specific tariffs has sparked concerns over how New Zealand will fare in a trade war between leading global economies.
Last week, after Trump's plans to slap steel and aluminium imports to the US with a 25% and 10% tariff respectively emerged, European Union officials threatened to retaliate with higher tariffs of their own on some US products.
Trump brushed the threat off and, in his signature style, said on Twitter "trade wars are good and easy to win."
He vowed to end the "$800 billion dollar yearly trade deficit because of our very stupid trade deals and policies."
The final form of the tariffs with further detail is likely to be confirmed later this week.
White House Trade Officer Peter Navarro told US media he had no reasons to believe any of the US' allies would be exempt from the increased tariffs.
Minister of Trade David Parker says the Government is concerned about possible retaliatory action by a number of countries in response to the proposed tariff increases.
"A widespread increase in trade protection could dampen global growth and reduce demand for New Zealand's exports, while potentially increasing the cost of our imports," he says, adding the World Trade Organisation (WTO) is the appropriate vehicle for addressing concerns related to trade practices.
But Parker notes the specific impacts of the steel and aluminium tariffs will have a minimal impact on New Zealand's economy.
Last year, New Zealand's iron and steel exports to the US were valued at $39 million, aluminium exports to the US were just $23 million.  
"Whilst [steel and aluminium] exports to the US are relatively small, tariffs in the US would see additional steel and aluminium going into other markets (including New Zealand's), which would impact domestic and international prices for those products."
Agriculture in the crosshairs?
Although it appears Trump's tariffs will have little impact on New Zealand's metal sector, it has been suggested there could be trouble ahead for agriculture.
"For New Zealand, the main interest is whether soft commodities get involved. It seems likely at this rate, as the agriculture sector is Trump's support base," ANZ said in a research note.
"But in the bigger picture, as a trade-dependent nation trade wars are not in New Zealand's interests, as there is no guarantee that our exports would not get caught up in wide-ranging measures."
ExportNZ Executive Director Catherine Beard says if the Trump administration targeted New Zealand's agriculture sector it would be a "huge concern."
But this, she says, seems unlikely given the US agricultural sector exports a lot of its product already and any increased tariffs in that area could backfire on US agricultural exports.
Trump appears most concerned with the wide US current account deficit of US$800 billion a year, according to his Tweet.
His rationale for extra tariffs is to close that gap and provide a more level playing field for US manufacturers.
But the gap between New Zealand's imports and exports with the US in the year to March 2016 was razor thin (see graph below).
"Two-way trade is very balanced," Beard says.
Asked about the risk of tariffs being applied to New Zealand's agricultural products, Parker says the Government has no indication at this stage the US moves on tariffs will go wider than what has already been signalled.
He says New Zealand's Embassy in the US has been instructed to seek exemptions for New Zealand's exports of those products to the US.
"That process is still ongoing."