Auckland region's annual GDP bigger than Wellington, Canterbury and Waikato's combined, Statistics NZ figures show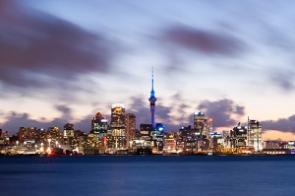 Auckland's nominal Gross Domestic Product (GDP) has topped $100 billion for the first time and is bigger than the combined GDP of New Zealand's second, third and fourth largest regional economies.
Statistics New Zealand says the Auckland region's GDP hit $101.4 billion last year, equivalent to 37.5% of NZ's total GDP. Statistics NZ's provisional figures show Auckland's regional economy increased in value by $6.1 billion, or 6.4%, between March 2016 and March 2017.
"The increase was driven by strong rises in the rental, hiring, and real estate services, construction, and finance and insurance services industries. However, the 2017 increase is smaller than last year's increase, when Auckland's regional economy rose 7.8%," Statistics NZ says.
"Auckland's top 18 industries are each valued at more than $1 billion. It is by far the largest regional economy in New Zealand – the next-largest is Wellington, which is valued at $35.6 billion. Auckland's share of the national economy is 37.5%."
In fact adding the next three biggest regional economies together - Wellington, Canterbury and Waikato - gives combined annual GDP of $93.3 billion, still $8.1 billion, or 8%, smaller than Auckland's GDP.
According to Statistics NZ, between 2012 and 2017, Auckland's economy grew by 34.6% versus the national increase of 26.9%. Auckland's share of national GDP rose 2.2 percentage points, to 37.5%.
Meanwhile, Taranaki remains the region with the highest GDP per capita at $70,863, followed by Wellington at $69,851, and Auckland at $61,924. The national average was $57,002.
Other March year provisional annual estimates from Statistics NZ show:
The GDP of all 15 regions increased, with the national GDP growing 6.2%, or $15.9 billion.
New Zealand's total nominal GDP was $270.6 billion, with the North Island contributing 77.3% to the South Island's 22.7%.
At 9%, the Bay of Plenty region had the largest percentage increase, followed by Northland and Waikato with both at 8.2%, and Southland at 7.9%. The Wellington region had the smallest increase at 4.6%.
Taranaki and the West Coast, where GDP declined the previous year, both increased, rising 5% and 7.1% respectively.
The West Coast region made the smallest contribution to national GDP, at 0.6%, slightly below Gisborne's 0.7%.
Statistics NZ's full regional breakdowns are here. The charts below come from Statistics NZ.