How future governments' policies and spending priorities will be shaped by both wellbeing and GDP being factored into their decision-making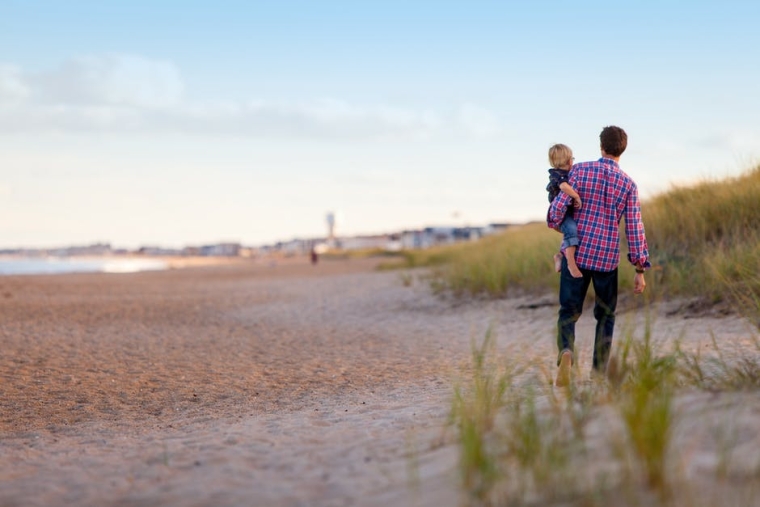 By Jenée Tibshraeny
Were the Canterbury earthquakes good for New Zealand?
Of course not.
185 people lost their lives. Many more lost their homes, their livelihoods, and their abilities to sleep soundly at night without waking up every time so much as a truck drives past emulating "that" rumble.   
Yet from a traditional economic perspective, the rebuild that has followed the quakes has been great. It has boosted the building industry and created jobs. New Zealand's gross domestic product (GDP) would've been lower had it not been for the quakes.
This is the cold hard economic truth. 
So did the National-led Government do a good job managing the recovery and rebuild in the seven years following the quakes?
If GDP was your sole measure, the answer would be an outright, yes.
Yet ask a Cantab, and their response would be less definitive.
They might comment on how effective EQC has been repairing their home, the amount of funding they've received to access health services, the way the management of school closures has impacted their kids, or how the influx of more male than female workers from overseas has affected the social dynamic of their community.
Yet up until now, governments here, and overseas, haven't used a consistent and robust "wellbeing" approach when making policy.
Accordingly, there hasn't been a framework against which the public can assess a policy's successes and shortfalls - holistically - considering both GDP and wellbeing.
Sure, in reality recent governments haven't been completely fixated on increasing economic output at all costs. But the argument is that a wellbeing framework would result in more transparency and accountability.
A world first from NZ
It is on this basis that the Labour-led Government would like to assess bids for budget spending against a wellbeing framework in its 2019 Budget. This would be a world first.
Treasury has been working in this space for some time, but the Government's commitment to releasing a 'wellbeing budget' has put the spotlight on it.
Treasury has drawn on the OECD's 'How's Life?' analysis to create a 'Living Standards Framework'. This is based on four capitals - natural capital, social capital, human capital and financial/physical capital.
By the end of the year it intends to develop a dashboard of indicators "suitable for understanding intergenerational wellbeing".
This will include "best evidence indicators" that enable New Zealand to be compared to other countries, "New Zealand specific indicators" that consider the Treaty of Waitangi and other aspects unique to New Zealand, and indicators for "current policy priorities".
Treasury is releasing a tranche of papers it's seeking feedback on, so that it can refine its ideas.
So what does this all mean?
Not the end of capitalism
Peter Wilson, the New Zealand Institute of Economic Research's principal economist who previously spent 17 years at Treasury, says policymakers will need to have a more complex discussion.  
They will have to weigh up a number of indicators, rather than just one.
"You've got to sit there and say, if they're in conflict, how do you trade them off?"
He notes a lot of the trade-offs are currently done implicitly, but under a wellbeing framework will be done more explicitly. This creates more transparency and thus better policies.
"Complexity is a feature, not a bug, when it comes to wellbeing," he says.
Does an official move to consider wellbeing, rather than just economic output reflect a move away from capitalism? Wilson thinks not.
"Wellbeing isn't saying that capitalism has failed," he says.
"In 10 years' time, you'll still have most economic decisions in New Zealand made in markets by people buying and selling stuff. What you might see is lots of changes at the margin that make things looks slightly different."
Cross-government support
What about the argument that it's all fair and well for a centre-left government to get on board a wellbeing framework, but would it be palatable for a centre-right government?
"To an extent, yes," Wilson says.
He notes different governments might put emphasis on different components of the framework. The main thing is that the trade-offs are more transparent.
"You can't just say this is either black or white, you either like GDP or you like wellbeing. It's all about what weight you put on various dimensions."
Wilson notes the OECD has made a point of not inferring that any one combination of wellbeing is better.
Furthermore, he points out the previous National-led Government's targeted social investment approach was completely in line with the wellbeing approach.
A process, not a revolution
Since the country's fiscal position has stabilised in recent years, he says the Government has been able to broaden its view beyond GDP.
Other jurisdictions have done the same, with Wilson noting the French Government in 2008 commissioned economists Joseph Stiglitz, Amartya Sen and Jean-Paul Fitoussi to investigate how the wealth and social progress of a nation could be measured without resorting to narrow metrics like GDP.
What Treasury is doing now is moving from "hand-waving about better lives to saying, what does it mean in practice?" Wilson says.
"It's certainly an important event in public policy in New Zealand, but it's one that's been cooking for quite some time. The new Government has given a pretty big boost to doing this and is instructing the public service to spend a lot of time and effort getting this right.
"So yes, it's a big thing.
"Whether it's as big as the Public Finance Act reforms, or the Reserve Bank Act or labour market deregulation, we'll see. It's not a revolution…
"This is a process, not an event."