Jenée Tibshraeny teases out an economic theory for why migration policy should be driven by well-being not GDP growth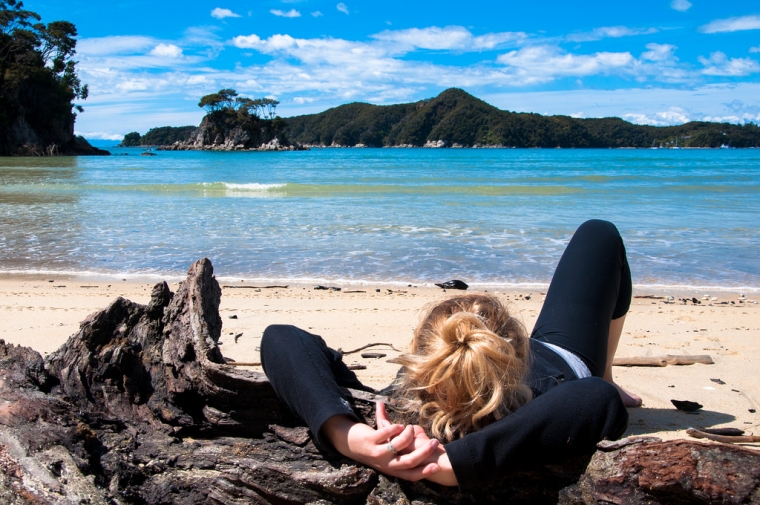 By Jenée Tibshraeny
Migration has played a key role in boosting New Zealand's economic output.
Nominal annual gross domestic product (GDP) has risen by 24% in the last five years, while annual net migration is up from -3,799 people in the year ended July 2012, to 72,402 in the year ended July 2017.  
This is a good news story right? Both foreigners and kiwis living abroad want to come here, indicating New Zealand has something other countries don't.
So why then is New Zealand so divided over this "success story?"
Why are we not all popping champagne corks to celebrate one of our greatest income earners?
For some of us it might be because more people, means more traffic, which means 20 minutes less sleep in the morning.
For others it might be because more people, means greater competition in the auction room, which means changing our expectations around home ownership.
And for others it might be because more people, means more pressure on the waste water system, which means we can't take a dip at our favourite Auckland beach at the peak of summer without getting sick.
We're all adults here. We know we can't have our cake and eat it too. We need to accept that with the benefits of migration, come some challenges.
But shouldn't more of us be a little more stoked that migration has helped produce this lovely chart?
The answer is no.
Why? Because we are all human and losing 20 minutes of sleep in the morning due to traffic, or not being able to cool down at our local beach on a hot summer's day, means more than a number reflecting success.
We all ultimately live our lives to maximise the well-beings of ourselves and those we love. We don't set out each day with the explicit aim of adding a point to New Zealand's GDP growth (even though in theory this should benefit us).
So why then does the government use "GDP", and not "well-being", as a basis to form migration policy?
In other words, why does it use "GDP growth" to sell migration to us, when what we really care about is our well-being?
Would more of us be popping champagne corks over this great income earner if the government formed its migration policy with our well-being front of mind?
Independent economist, Julie Fry, and New Zealand Institute of Economic Research (NZIER) principal economist, Peter Wilson, think so.
They believe we could maximise the benefits of migration and have a more constructive conversation about it as a country, if policymakers focussed more on ensuring people are capable of leading the types of lives they value.
Accordingly, they are developing a 'well-being framework' for migration, based on the OECD's Better Life Index.
These are the main factors they identified in a paper published last month, which they believe should be considered when migration policy is formed: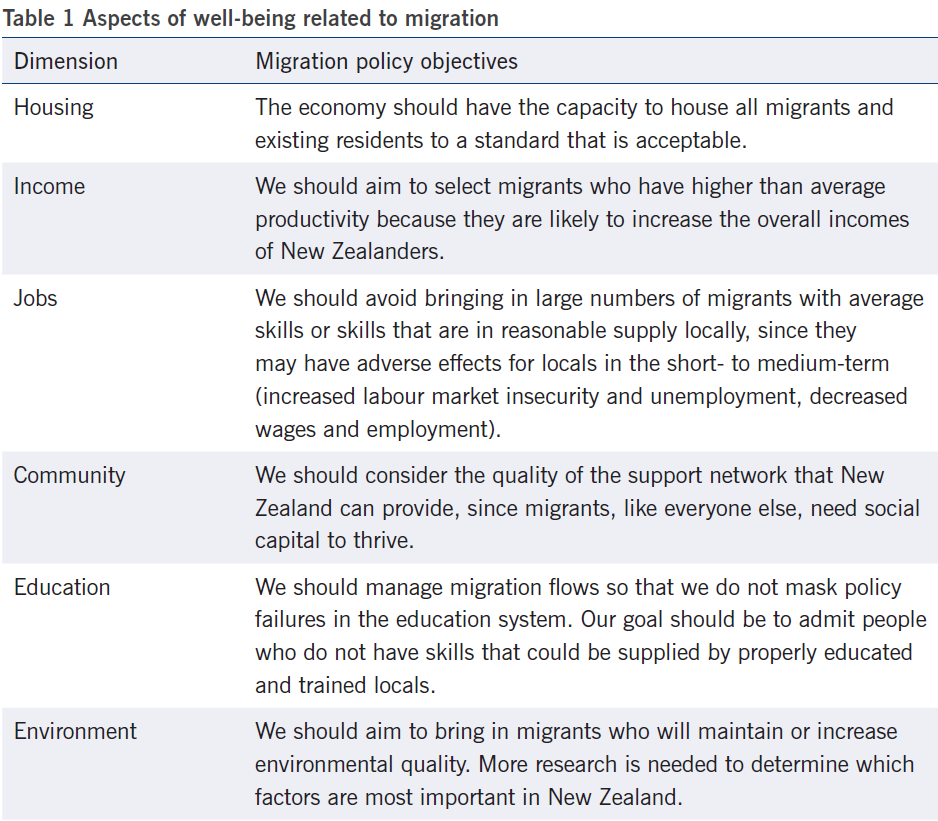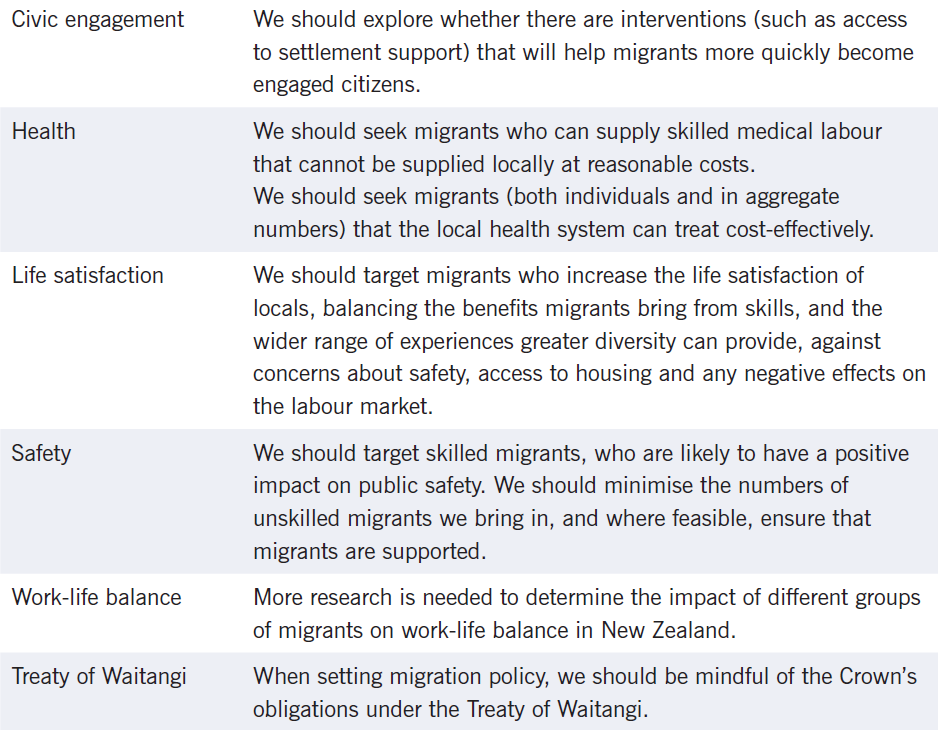 Fry and Wilson acknowledge this won't make policymaking easier, but believe it will deliver better outcomes.
The fear is that if too many of us get too rarked up about losing that 20 minutes of sleep or dream of home ownership for example, we will go full circle and say: 'Batten the hatches, New Zealand's full'. Look at what the Brits have done with Brexit, and the Americans with Trump.
So no, Fry and Wilson aren't airy-fairy academics with extreme leftist views.
They're all about trying to maximise the economic and social benefits of migration. They just see a more effective way of doing so than the status quo.
In any case, look at what a fixation on GDP growth has done to GDP per capita:
So how do Fry and Wilson believe our migration policy would change if their well-being framework was applied? The number of less-skilled migrants would be cut, the calibre of skilled migrants would be increased, and "transformation" migrants would be targeted.
The economists explain: "We need to consider both temporary and permanent flows. In the year to June 2016, 192,688 work visas were approved, compared with 52,052 residence visas. Almost 5% of the New Zealand labour force hold a temporary work visa."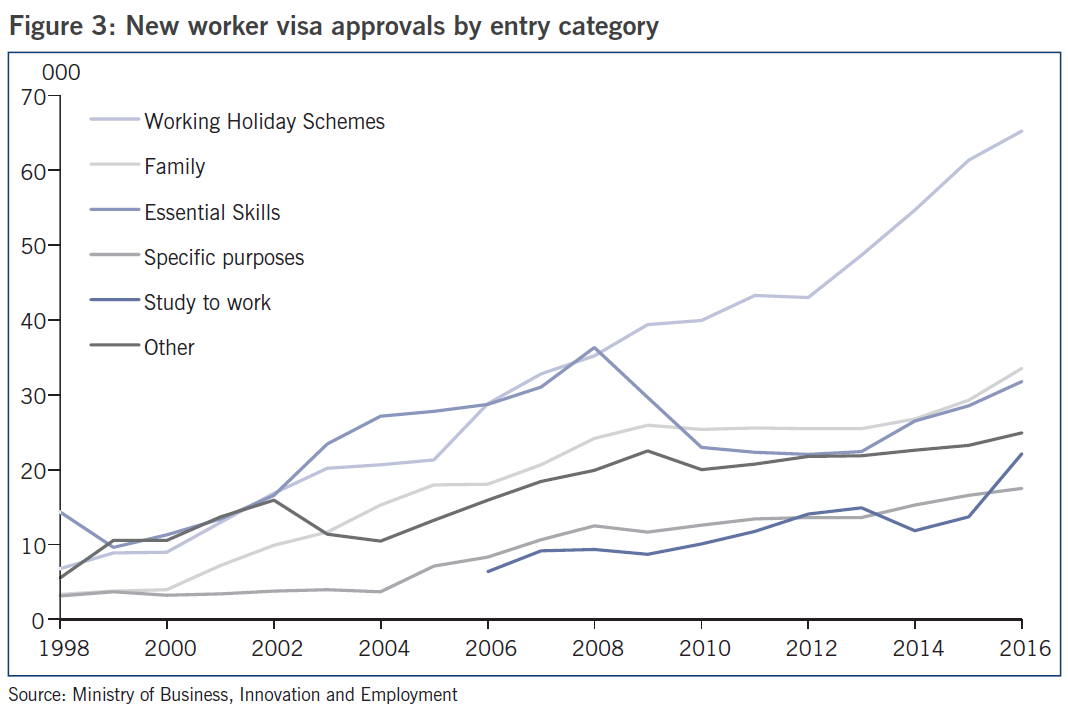 "New Zealand does not have a shortage of unskilled labour: uncontrolled flows of working holidaymakers and students with work rights are the result of foreign policy and export education objectives being prioritised over the well-being of locals. Reducing inflows of unskilled and low-skilled temporary migrants should be a priority. The skill level of both temporary and permanent 'skilled migrants' has been declining over time. As Figure 4 shows, successful applicants for New Zealand residence under the Study to Work category increasingly hold lower-level diplomas. These are lower levels of skills than were anticipated when the policy was designed."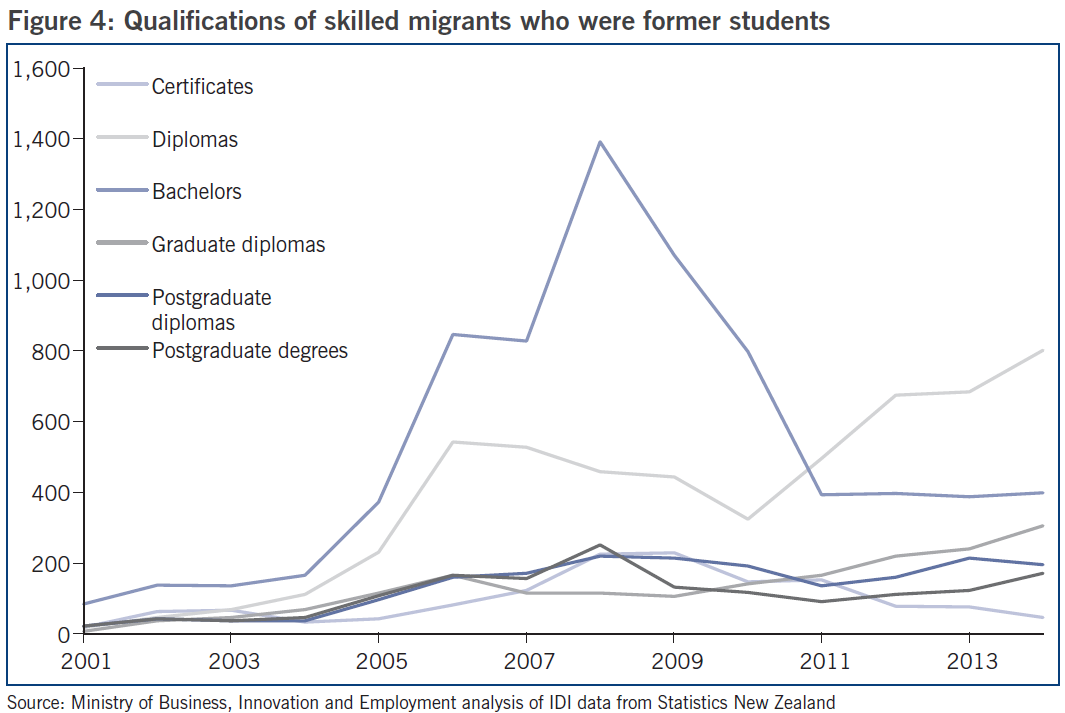 "It does not make sense to provide permanent residence to people working in low-earning retail management jobs or those in the tourist and hospitality industries. If there are areas of labour shortage, they are more appropriately dealt with through temporary visas, and through training New Zealanders.
"Migrants who have the potential to enhance the well-being of New Zealanders across more than one of the dimensions of well-being should be a priority, although our ability to identify such people is low: at present we have difficulty selecting migrants who have the potential to contribute to GDP per capita.
"Targeting people likely to make a bigger difference can involve greater risk, but there are ways to manage this. The Edmund Hillary Fellowship is currently recruiting the first cohort of 100 fellows who will be eligible to enter New Zealand on a three-year global impact visa. Rather than emphasising traditional screening measures such as age, previous experience and detailed business plans, fellows – who can include whole start-up teams – are being assessed based on recommendations from pro-social networks, their potential to develop ventures in New Zealand that could create global impact, and the extent to which their proposed ventures are consistent with New Zealand's values and needs.
"There would also be value in making the immigration process easier for small numbers of very highly skilled people. Although New Zealand may never be the first choice for the world's most driven people, greater efficiency and certainty would make us more attractive to top talent looking for alternatives as other countries tighten their border controls."