Westpac NZ posts increase in half-year cash earnings as income rises and expenses fall. Net interest margin rises 19 basis points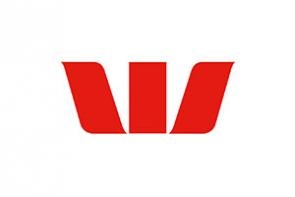 Westpac New Zealand has posted a 4% rise in interim cash earnings, with income up 6% and expenses down 4%.
Westpac NZ says cash earnings for the six months to March 31 rose $19 million, or 4%, to $482 million from $463 million in the same period of the bank's previous financial year. (Unlike the other major banks Westpac NZ only issues a cash profit figure, rather than a net profit after tax figure as well, in its results releases. The net profit figure is, however, available once the bank's general disclosure statements are released. Some analysts are critical of cash profit reporting).
Westpac NZ's increase in cash profit came as net operating income climbed 6% to $1.166 billion with net interest income up 10% to $922 million. Operating expenses fell $4% to $468 million. Impairment charges came in at $27 million versus benefits of $36 million in the six months to March 31, 2017, with the bank attributing this to loan impairments returning to "more normal levels" after previous write-backs from recoveries in the rural sector last year.
Westpac NZ's net interest margin rose 19 basis points to 2.15%, which was attributed to "repricing" of mortgages and business lending. The bank's cost to income ratio came in at 40.14%, down 113 basis points from 44.35%.
CEO David McLean said Westpac NZ is "absolutely committed" to operating in a way that builds confidence and trust with its customers.
"Westpac welcomes the review announced last week by the Financial Markets Authority and Reserve Bank of New Zealand, and will cooperate fully in order to show the differences between the New Zealand and Australian banking environments. We are confident in our systems and processes and are committed to continuous improvement to ensure we operate at best practice," McLean said.
Customer deposits increased 8% to $61.6 billion, net lending rose 3% to $79.1 billion, funds under management in Westpac's KiwiSaver scheme rose 19% to $5.56 billion, housing lending reached $48 billion, an increase of 4%, and business lending of $30 billion was up 3%.
Impaired assets as a percentage of total loan exposures were 0.21% at March 31 versus 0.20% a year earlier, with total stressed assets at 1.86%, down from 2.41%.
Australian parent the Westpac Banking Group posted a 6% increase in interim cash earnings to A$4.251 billion. It's paying an unchanged, fully franked interim dividend of A94 cents per share, equivalent to 75% of cash earnings.
The video below featuring McLean was released by Westpac NZ.
Here's Westpac's press release.
Here's the Westpac Group announcement.