Gareth Vaughan goes in search of a snowball on Great South Road as he continues to probe companies registered on NZ's Financial Service Providers' Register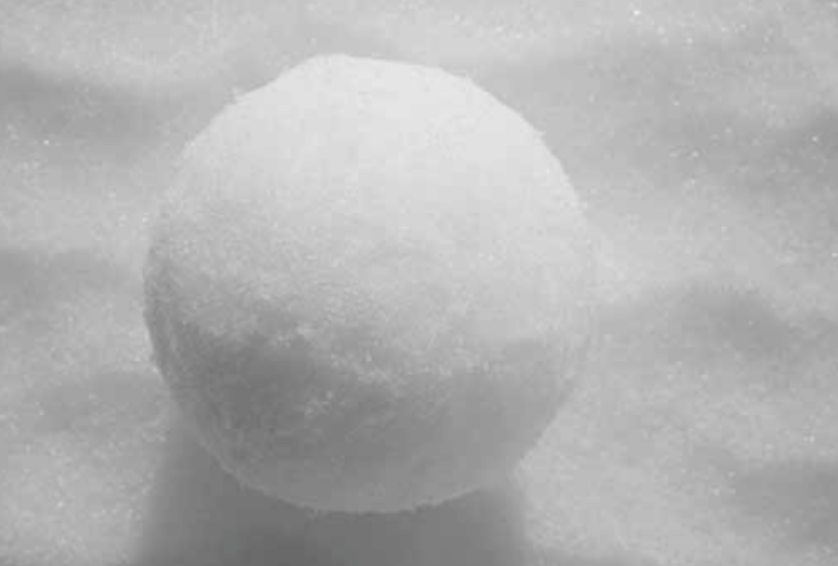 By Gareth Vaughan
A regulator kicks a company off New Zealand's problematic Financial Service Providers' Register (FSPR) only for a new company with a similar name, plus the same shareholder and local director to emerge on the FSPR under the nose of the same regulator, just a few months later.
This is the story of Snowball Finance Holdings Ltd and SNB Finance Holdings Ltd, and the website Snowball Securities (pictured below), which in exchange for fees and commissions says it'll assist customers to invest in Hong Kong, US and Chinese sharemarkets. The regulator in this yarn is the Ministry of Business, Innovation & Employment (MBIE), which oversees the Companies Office and FSPR. Another registered NZ financial service provider, Y&J Investment Ltd, also features.
Our story begins with Snowball Finance Holdings whose shareholder is the Hong Kong domiciled Snowball Finance International Ltd. Incorporated as a NZ company on February 3, 2016 and formerly known as I Group International Investments Ltd, Snowball Finance Holdings also registered on the FSPR on May 20, 2016. It was registered to provide wholesale and/or generic financial adviser services, broking service including a custodial service, and keeping, investing, administering, or managing money, securities, or investment portfolios on behalf of other persons. As required by law, Snowball Finance Holdings also signed up to a dispute resolution scheme, being the Financial Dispute Resolution Scheme.
MBIE, however, decided to take a look under the hood. Companies Office staff visited Snowball Finance Holdings' business address, which was Level 8, 2 Kitchener Street, Auckland on June 11 last year. 
"The occupiers at this address informed our officers that Snowball had no staff at the business address, and were not providing financial services from the business address," an MBIE spokesman told interest.co.nz.
The Registrar [of Financial Service Providers Ross van der Schyff] was satisfied that Snowball was not in the business of providing financial services at any time after the expiry of three months after registration, and therefore section 18(1)(b) of the Financial Service Providers (Registration and Dispute Resolution) Act 2008 requires that the Registrar must deregister the provider." 
"The Registrar initiated deregistration of the above provider on 19 June 2017, giving the provider 20 working days to lodge an objection to the proposed deregistration. During the objection period, an objection to the deregistration was lodged, however, sufficient evidence was not provided during the objection period to show that Snowball was in the business of providing financial services. The Registrar remained satisfied that deregistration was appropriate and the financial service provider was deregistered under section 18(1)(b) of the Act on 7 September 2017," the MBIE spokesman said.
A problem for New Zealand
It's a sensitive time for MBIE where the FSPR is concerned given the Government is currently formulating a plan to attempt to clean it up. Here's a simple explanation of the problem from Commerce and Consumer Affairs Minister Kris Faafoi; "Some mainly offshore-controlled entities have been 'free-riding' off New Zealand's reputation for sound financial markets regulation by using their registration to imply that they are actively regulated in New Zealand when that is not the case."
The FSPR is like a Yellow Pages for the financial services sector. A company being registered on it doesn't mean it's actually regulated, albeit confusion around this is easy to foster overseas. Anyone providing a financial service such as insurers, banks, fund managers and financial advisers, must be registered on the FSPR, which is operated by the Companies Office. The FSPR records the name, address and financial dispute resolution service membership of the provider, along with the services it's registered to provide and any licences it may have.
Trouble is the FSPR is open to exploitation by overseas based rogues and crooks, some of whom have had a field day. That's because a company can register on the FSPR if it has a place of business in NZ, regardless of where in the world its financial services are targeted or provided. This means entities can, and do, set up superficial operations in NZ through virtual offices, or by leasing an office and perhaps employing a person to provide back-office services.
These firms typically register to provide financial services that don't require licensing in NZ, such as foreign exchange, or forex, services. There's no pre-vetting by a NZ regulator, and they usually don't tend to offer financial services within NZ. These entities can, however, use their NZ registration overseas to give a false impression that they are actually regulated in NZ and trade off this country's good name. (See all our FSPR stories, and there are many, here).
A car yard on Great South Road
On October 3 last year SNB Finance Holdings was incorporated as a NZ company. Its shareholder is also Snowball Finance International Ltd. And its NZ-based director, Shuo "Julius" Jiang, also became a director of Snowball Finance Holdings last October. (All NZ companies are required to have at least one NZ or Australian-based director). SNB Finance Holdings was registered on the FSPR on March 7 this year, to provide a broking service including a custodial service, and also signed up with the Financial Dispute Resolution Scheme.
Interest.co.nz visited SNB Finance Holdings' Auckland office on a wet and windy Tuesday morning seeking evidence of a financial services provider. We found none.
The firm's address is 253 Great South Road, which is shared with a car dealership. On the left hand side of the building at 253 (pictured) there's a door below a "now leasing shared offices" sign. We rang the door bell several times. However no one responded.
Interest.co.nz did, however, reach Jiang by phone. He maintains three staff work out of the Great South Road office between 9am and 5pm and were there on Tuesday morning when they received a delivery.
Jiang said SNB Finance Holdings' clients are New Zealand Chinese. Interestingly the Great South Road office is just up the road from China's Auckland Consulate. SNB Finance Holdings provides an online platform through which customers can place orders to trade US, Hong Kong or other major international stockmarkets, said Jiang, adding that the firm has ambitions to become an NZX participant here in NZ.
Asked how he got involved with the company Jiang said he was introduced by a friend. Parent Snowball Finance International was "looking for local people to cooperate so I was introduced by a friend," he said.
SNB Finance Holdings is a reporting entity for Anti-Money Laundering and Countering Financing of Terrorism Act (AML/CFT Act) compliance under Financial Markets Authority supervision.
Asked whether any SNB Finance Holdings signage will be put up at 253 Great South Road to promote the company's presence, he said it's unlikely.
"Actually we rent this office for [a] half-year. We will move to another, bigger office in about December or October so we may not put a big sign outside the building because it will be a waste, I think," said Jiang.
Concern
A reader who contacted interest.co.nz about Snowball Finance Holdings, Snowball Securities and SNB Finance Holdings, also drew our attention to another NZ registered financial services provider, Y&J Investment Ltd. The reader says the phone number and customer agreement on the Snowball Securities website during a recent period were those of Y&J Investment. The reader's concern is Y&J Investment, as a registered financial service provider since August 31 last year, was used to maintain the perception Snowball Securities was a registered NZ financial service provider during the period after Snowball Finance Holdings was deregistered and before SNB Finance Holdings was registered.
Y&J Investment was registered as a financial service provider, after it was incorporated as a company on June 19 last year, to provide broking service including a custodial service, and is a member of the Financial Dispute Resolution Scheme. A message at the foot of Y&J Investment's website (see below) includes the line "the company is not licensed by a New Zealand regulator and is not actively regulated."
Interest.co.nz tried to reach Y&J Investment's director and shareholder, Aning Yang and ultimately received a phone call from office manager Fei Zhao who said Yang's English isn't very good. Zhao said for a month or two this year Y&J Investment and SNB Finance Holdings "had cooperation about introducing customers because SNB Securities didn't have the office or team in New Zealand, but they had potential customers overseas."
"Snowball Securities has a really big investor forum, a really influential online forum about investment. So they've got a lot of online users and some of them are living overseas like in New Zealand," Zhao said. "So we try to attract some customers from the website but actually they didn't introduce any clients to us."
Zhao said Y&J Investment has less than 20 clients. Aside from one in Malaysia, most are NZ Chinese, she said.
'I used to work there'
Meanwhile, asked what, if any, relationship exists or existed between the Snowball companies and Y&J Investment, Jiang said there's no official relationship.
"[But] I've got some relationship with Y&J because I used to work there. They do online trading as well, similar business," said Jiang.
 And asked whether Y&J Investment had stepped into the breach for Snowball Securities during the period when the Snowball group lacked a registered NZ financial service provider, Jiang said; "No, I don't think so, they didn't. I don't think there's any relationship between Snowball and Y&J. I think because of only me. [I] used to work at Y&J and currently I'm working at SNB and also Snowball, so it looks like there's some relationship but actually no [there isn't]."
Y&J Investment's address is on Kalmia Street off Great South Road, not far from SNB Finance Holdings' address. Interest.co.nz also visited this location and found its name on the sign outside the building and office on the first floor. (See photos below).
MBIE 'aware of connection'
The MBIE spokesman said van der Schyff is "aware of the connection" between SNB Finance Holdings and Y&J Investment.
"Both of these financial service provider applications were reviewed and verified on receipt. The Registrar requested further information from both companies before they were allowed to register on the FSPR. Officers from the New Zealand Companies Office visited the business address of Y&J in January 2018, and were satisfied that the provider was in the business of providing financial services. SNB was registered on the FSPR in March 2018. Officers from the New Zealand Companies Office intend to visit the business address of this financial service provider to ensure compliance with section 18(1)(b) of the Financial Service Providers (Registration and Dispute Resolution) Act 2008," said the MBIE spokesman.