Acting CEO & ex chief operating officer Jonathan Lee named CEO of credit union industry association Co-op Money NZ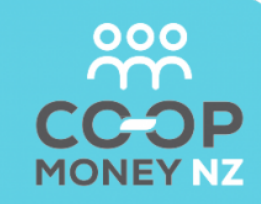 Co-op Money NZ, the industry association for member owned credit unions, has appointed Jonathan Lee its new CEO.
Lee has been acting CEO since April following the departure of previous CEO Henry Lynch. Lee was previously chief operating officer at NZ Money, which is the trading name for the New Zealand Association of Credit Unions.
"Jonathan has been with Co-op Money NZ for the last seven years as chief operating officer. He has a collaborative leadership style, strong commercial skills and an excellent knowledge and understanding of the credit union business model, ethos and sector. It is also very pleasing to be able to find talent and promote from within for this key leadership role," Co-op Money chairman Claire Matthews said in a statement.
As reported by interest.co.nz last week Co-op Money is experiencing a tumultuous period. Two of its members, Westforce Credit Union and NZ's biggest credit union First Credit Union, have stopped taking Co-op Money's business services amid a fallout over strategic direction causing a loss of revenue. On top of this, the introduction of a new Oracle Flexcube core banking system is costing more than expected and taking longer than expected to implement.
Against this backdrop Co-op Money commissioned an independent financial assessment from an accounting firm it won't publicly name, which highlights a number of issues impacting its financial performance, liquidity and capital base. Co-op Money is also in the process of selling off its insurance business, which will free up $5 million required to be held as solvency capital.
In the statement Lee said he's honoured by the trust Co-op Money's board has placed in him to lead during a period of critical change. Lee has a Bachelor of Business Studies from Massey University and a Master of Business Administration from Henley Business School. He lives in Auckland.