Chinese consumers continue to spend and foreign brands are enjoying their share, Siah Hwee Ang says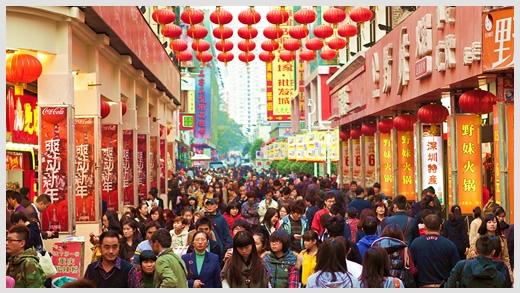 By Siah Hwee Ang*
In the last few years, the Chinese government has been finding ways to unlock some of the consumer savings in the country's banks.

The Chinese economy needs a boost, not just in trade and investment, but also in consumption.

A result of the natural evolution of the economy, there has been a rise of Chinese brands, many of which are unknown beyond mainland China. Mainland China's economy in itself presents a big enough market to house significantly large companies that do not feel the need to expand cross borders. In fact, local Chinese players will enjoy certain advantages given their familiarity with the home turf.

But overall, most Chinese brands do not live up to international standards in terms of quality. That needs addressing if China as an economy wants to be perceived as a developed country that matches international standards.

Effective from 1 July 2018, tariffs were further lowered on 1,449 categories of goods, including apparel, cosmetics, cleaning products, home appliances, fitness products, and some healthcare products.

Smaller cities are becoming big consumers. And a lot of this growth comes through online channels. However, there are also signs that in larger cities this growth in online purchases is marginal at best. Online-to-offline services to homes, such as food delivery and laundry has grown by 76% year-on-year, according to the latest statistics.

Despite the rise of Chinese brands, foreign brands continue to perform. The reduction in tariffs and the streamlining of procedures means that even food from abroad is arriving faster for Chinese consumers. Not only is it convenient, but using a mobile device to pay for goods and services has even become trendy in China.

Almost half of the world's digital payments in 2017 were made in China. The adoption rate for using digital payment channels has reached close to 70% in
China, and is followed by India, at a distant 52%.

The trend can only mean good news for luxury brands. Designer retailers are expanding their portfolio of products and services to entice affluent Chinese consumers to spend more. The association of brand with quality continues to allow foreign brands to maintain their margins in China, despite its competitive nature.

It is a sign that Chinese consumers are starting to become more discerning around product quality. Social media, in particular, supports this change. But education about a brand remains in the hands of the owner of the brand. For companies without such brand recognition, it will be imperative to build a strong case
around how it stands out in its own right.
One can argue that in some industries the Chinese market is too mature. But the size of the market and the sophistication of its consumers will ensure that carving out
a niche is always possible.
When building brand recognition, it is ideal to have carved out both a product or service speciality as well as a targeted approach for cities of different tiers. In particular for New Zealand companies, it does not take more than a couple of middle-tier cities to put a strain on capacity.
---------------------------------------------
*Siah Hwee Ang holds the Chair in Business in Asia and is the Director of the Southeast Asia Centre of Asia-Pacific Excellence at Victoria University of Wellington. He also chairs the Enabling Our Asia-Pacific Trading Nation Research Distinctiveness Theme at the university.