Siah Hwee Ang says even large multinational corporations have to be nimble when it comes to responding to trends and opportunities that see the most savvy Chinese entrepreneurs come out to play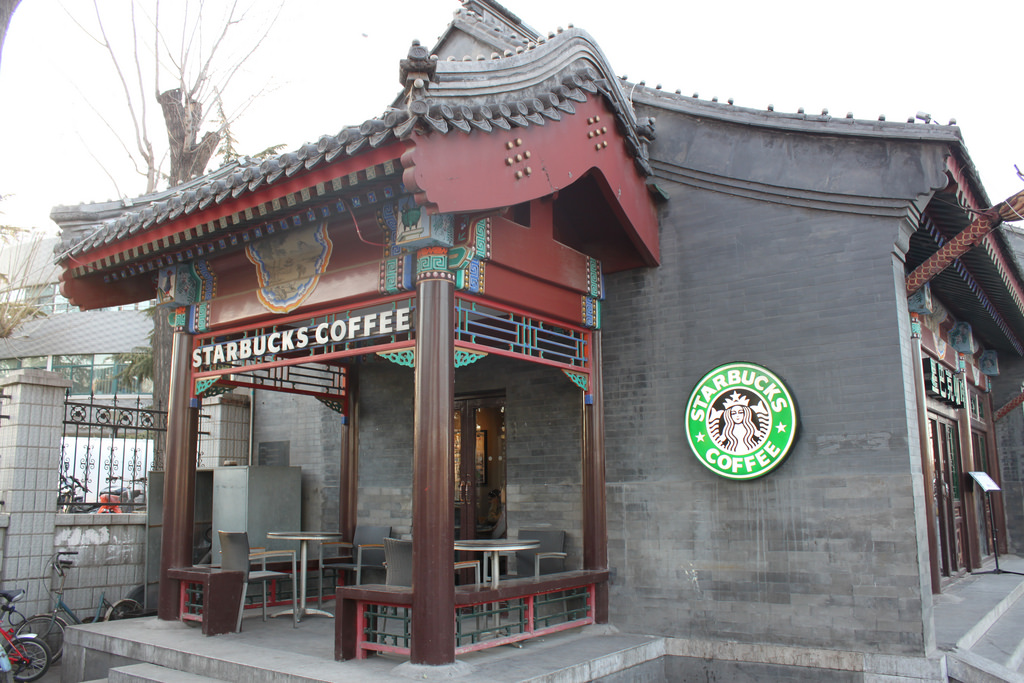 By Siah Hwee Ang*
Almost two weeks ago, Starbucks signed a deal with Alibaba to deliver its coffee in Chinese cities.
From September, Starbucks coffee will be delivered from 150 Starbucks stores located in key areas in Beijing and Shanghai.
This will expand to more than 2,000 stores across 30 cities by end of 2018—an ambitious expansion plan.
The delivery will be conducted across multiple platforms, including Ele.me, supermarket chain Hema, online retailers Tmall and Taobao, and mobile and online payment platform Alipay.
Ele.me provides Starbucks with access to more than 3 million registered riders for delivery.
Details have not been supplied around which channels will be exclusive and which will not.
Starbucks controls about 80 percent of China's coffee shop market.
The Chinese market constitutes 15 percent of its global sales, and is Starbucks' second largest market after the US.
The Seattle-based firm expects its stores to almost double to 6,000 over the next four years.
But recently, in fact, it has run into decline and some same-store sales have even begun to plateau. Its profit margins are also declining.
Typical of the Chinese market, there has been a surge in local competitors who are growing fast.
For example, Luckin, a local startup launched in January this year, has opened more than 660 outlets in 13 cities in the last 6 months.
Most of us in New Zealand have probably never heard of this local Chinese brand.
Luckin's formula is based on cheap delivery, online ordering, big discounts and premium pay for staff.
For the most part, Luckin has a different business model from Starbucks.
We know that Chinese competitors often occupy a different market niche from foreign players who are likely to play the premium game.
But Luckin's combination of convenience and greater price-quality ratio is starting to eat away at Starbuck's presence.
Again, it tells us that when quality is harder to differentiate, foreign brands can often find themselves caught being compared to a local competitor.
This widens their competition and makes it more challenging to justify their premium status.
Starbucks is expecting China to become its largest market over time.
The Chinese coffee market was worth about NZ$14 billion in 2015.
Its expected size in 2025 is be NZ$200 billion. That's a compound annual growth of around 30 percent.
Given the growth rate of the market, opportunities for continual growth must not be given up in light of China's market size.
The lesson that profitability is not the same as market share is evident here in this case.
Starbucks has long been criticised for being slow to adapt to digital trends in China.
It launched mobile payments later than other brands and is only now starting delivery.
It is starting to close the gap with Luckin in these areas, with the help of a strong local partner.
Starbucks is a large multinational that attracts alliance partners big and small.
But that does not mean small foreign players cannot exploit the various platforms that are available in the Chinese market to reach out to customers.
The trends of consumer consumption patterns and the platforms to access them have never been clearer.
Even a large multinational corporation like Starbucks has to be nimble when it comes to responding to trends and opportunities that see the most savvy Chinese entrepreneurs come out to play.
Another increasingly important lesson is to pay attention to what Chinese players are doing in their markets rather than blindly following foreign practices.
---
*Siah Hwee Ang holds the Chair in Business in Asia and is the Director of the Southeast Asia Centre of Asia-Pacific Excellence at Victoria University of Wellington. He also chairs the Enabling Our Asia-Pacific Trading Nation Research Distinctiveness Theme at the university.