Prime Minister Jacinda Ardern sets up a Business Advisory Council chaired by Air NZ CEO Chris Luxon in the Government's latest attempt to woo the business community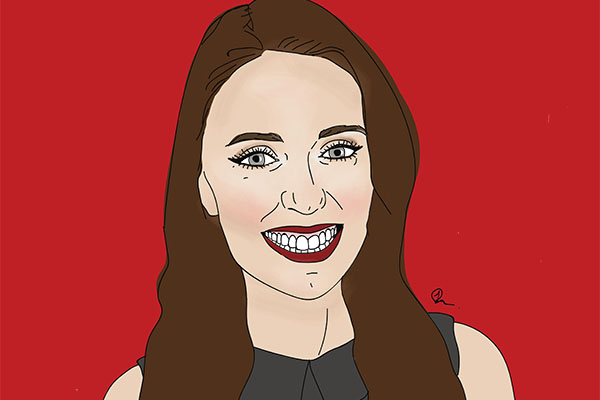 Updated by Jenée Tibshraeny
Prime Minister Jacinda Ardern has enlisted one of New Zealand's biggest companies to try to help restore the confidence of Kiwi businesses.
In a major speech to business leaders in Auckland on Tuesday morning, Ardern announced the formation of a Business Advisory Council.
Its chairman will be Air New Zealand CEO Christopher Luxon. Its membership is yet to be determined; Ardern envisaging it having 10 to 15 members. 
Ardern said the Council would provide "high-level free and frank advice to the Prime Minister on key economic issues". It would "create a vehicle to harness expertise from the private sector to inform the development of the Government's economic policies".
Speaking to media after the breakfast, Ardern denied the group was just another "talk fest".
"To date, the way that we've taken on board the views of the business sector has been ad-hoc. I want to put more structure around it...
"We engage in meetings with the business community… But like we have with the local government forums, I've seen benefit in actually formalising those arrangements, co-designing some of the areas where we might work together, and having that formal structure.
"[It] works well for local government, I think it'll work well for business."
An issue of certainty
The formation of the Council follows a string of bad business confidence surveys; the most recent revealing firms' optimism about the economy is at the lowest point since the Global Financial Crisis.  
When speaking to the business community previously, Ardern labelled falling business confidence as "the elephant in the room."
But today she said: "It is not the elephant in the room, it's a flashing great neon sign with giant lights and fireworks going off behind it. We are all talking about it, and there is nothing wrong with that."
She previously spoke of "the business confidence paradox" - the fact that despite economic growth being strong under Labour Governments, business confidence has been weaker than under National-led Governments.
Today Ardern moved away from that rhetoric.
"The overall sense I have is that it would be wrong to oversimplify this survey and just call it out as being about party politics, just as it would be wrong to ignore it."
She said the main issue businesses have is not with confidence, but with certainty. 
"We do need to provide certainty. We also want to provide an opportunity for us to work collaboratively with the business community. Whether or not that changes business confidence numbers is yet to be seen."
Just another working group
National Leader Simon Bridges is not convinced, slamming the Council as just another working group that won't fix the problem.
"This is a Government that believes it can talk its way out of anything – but instead of trying to shout over the conveyor belt of weak economic indicators they should be taking concrete steps to change their anti-growth policies," he said.
The Government has previously made other moves to work with the business community.
In a pre-Budget speech, Ardern launched the Tripartite Future Work Forum which brings together Government, business and unions to help "future proof the economy."
And last month, the Minister of Small Business Stuart Nash unveiled a Small Business Council which will help the Government develop a strategy to "drive improvement and innovation in the small business sector."