Government to pay Derek Handley $100,000 plus expenses after offering him the role of Chief Technology Officer and then changing its mind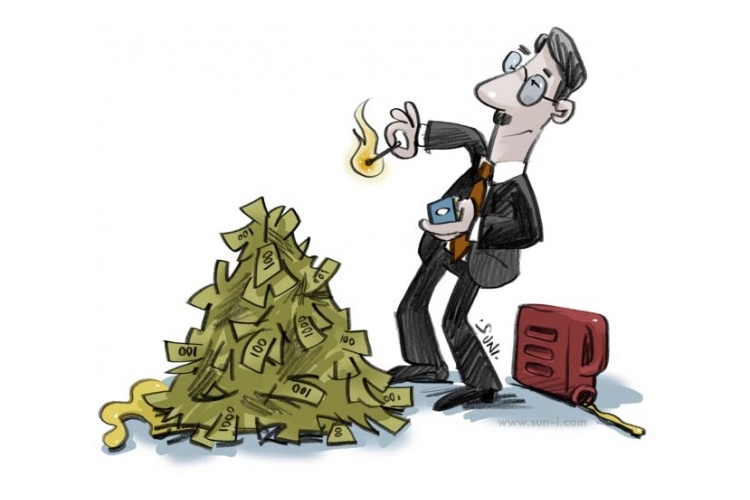 New Minister for Government Digital Services Megan Woods says Derek Handley will receive $100,000 after being offered the role of Chief Technology Office even though the Government has decided to halt his appointment.
Woods, who replaced Clare Curren in the role last month, says Handley was offered the role and the Government is honouring its agreement with him. However the Government has decided to "reconsider its approach to the digital transformation for New Zealand." Nonetheless Handley will receive $100,000, being three months of the one year contract for services offered to him, plus $7500 for any set-up expenses occurred.
According to his LinkedIn profile, Handley is chief innovation officer at Human Ventures Co in New York. He has posted a statement to LinkedIn, which is copied in below, saying he was offered the role a month ago, is "deeply disappointed" and returned to Auckland last weekend. Handley says he won't accept the settlement money personally and will donate it to "a fund that supports ideas, programs and grants that seek to tackle this societal issue in creative ways."
Curren resigned as a Minister last week under pressure after failing to declare a meeting with Handley.
National Party State Services spokesman Nick Smith says taxpayers are "being stung" at least $100,000 because of the Government's incompetent handling of the Chief Technology Officer appointment.
"The process around appointing a Chief Technology Officer has been a shambles from the beginning. It involved secret meetings and emails, the resignation of Minister Clare Curran and now we're paying Derek Handley around $100,000 for a job he never even started," says Smith.
"The Government must now come clean with the hidden emails from Clare Curran and the Prime Minister so we know the full story of how badly this was handled. The CTO is the flagship of the Government's IT policy and was budgeted to cost the taxpayer over $500,000 per year. Now if it still goes ahead we can add a pay out of over $100,000 because of the Government's incompetence."   
"The Government should apologise to taxpayers for wasting their money and Mr Handley for wasting his time. He's right to have criticised the process for lacking in transparency," adds Smith.
ACT leader David Seymour also put the boot in.
"The Government has shown its utter contempt for taxpayer money by botching the Chief Technology Officer hiring process and paying Derek Handley out," says Seymour.
"If asked, the average New Zealander would not be able to explain what the Government Digital Services Minister or the Chief Technology Officer do. How do they improve the lives of New Zealanders? If that very simple question cannot be answered, those positions must be abolished at the money returned to its rightful owner." 
"We have a Minister we don't need creating a quango we really don't need. Is it any wonder we can't cut taxes for hardworking Kiwis when our Government is simply burning their money?" Seymour says.
Here's Woods' full statement.
The Government has stopped the process of appointing a Chief Technology Officer (CTO), as it reconsiders its approach to the digital transformation for New Zealand.

Minister for Government Digital Services, Megan Woods, today announced the decision as the Government rethinks the objectives of the CTO role. 

"Today we've put a full stop on this process.

"What's clear is that we need to step back and have a good look at the role and see how it fits in with the other work being done in the digital transformation space.

"Derek Handley was offered the role and we are honouring the agreement we had with him. This decision in no way reflects on him as a candidate and the State Services Commission review shows that the process was suitably robust. Derek showed energy and passion for the development of a digital strategy for New Zealand.

"However as the new Minister I have asked officials to review the CTO role and provide advice on the best ways to drive a forward-looking digital agenda for New Zealand.

"What we know is that the CTO role in its current form has significant overlaps with the Research, Science and Innovation portfolio and the Broadcasting, Communications and Digital Media portfolio, as well as other roles like the Government Chief Digital Officer. 

"We want to make sure that, whatever approach we take to achieve digital transformation in New Zealand, we get it right, and aligns with other work the Government is doing."

ENDS

·The SSC review of the CTO role can be found here: http://www.ssc.govt.nz/proactive-releases

·Derek Handley will receive NZ$100,000 (three months of the one year contract for services offered to him) and NZ$7500 for any set-up expenses occurred.
And here's Handley's statement.
One month ago I was offered and accepted the position as the first Chief Technology Officer for New Zealand. I felt deeply grateful and incredibly privileged for this important responsibility to help shape the future of our country. I have for many years repeated that we are in need of a clearer vision and roadmap as to how we will navigate the technological transformations and opportunities ahead, many of which will be brought upon us from outside of New Zealand's borders. 

Earlier this week I was deeply disappointed to learn that the Government will no longer follow through with their commitment and will not be making that appointment at this time. However, given the unnecessary and sustained lack of transparency around the process and building pressure to rethink the approach, their decision to stop the process is understandable. 

Nonetheless I again made it clear this week that I was and remain fully committed to taking up the role under that pressure and in the face of those who were not supportive because of how much I believe in the challenge and opportunity for our country that it represents. The last few weeks have been a distressing time for my family and I who returned to Auckland last weekend in time to take up this position from having lived for over ten years in New York. 

Although there has been much debate about the purpose of the role, it was and remains very clear to me that the primary purpose was to "build an inclusive digital strategy for NZ from a 'whole of society' perspective and to have a broad mandate to serve as a challenge to, and advisor for, the New Zealand Government," as outlined in the job description and repeatedly stated by the Government.

Admittedly, although I am not steeped in the local IT community and don't personally know those critical of this process, my broad background that I believed may have been of unique service to New Zealand as the CTO, includes: building, investing in and advising dozens of innovative start-up technology companies around the world that disrupt the status quo; co-founding The B Team, a global non-profit that mapped a wide global landscape of issues and efforts and then charted a unique strategic path to transforming the way we conduct business for the benefit of a sustainable and inclusive society; my roles as a thought partner on the future of work and careers at leading universities Wharton, University of Pennsylvania and AUT as well as my corporate strategy experience here in New Zealand with Sky Television and Air New Zealand where I have been deployed to challenge thinking and creativity. 

I believed this experience spanning new industries, new-economy companies, investing, technology, sustainability, social innovation, large scale corporations, education, vision, consensus building and strategy across New Zealand and globally may have been of service to New Zealand as the CTO. That, combined with a deep desire to return home to New Zealand to serve our country in some capacity, is why I applied for the role. I enjoyed the challenge of the recruitment process itself, which was one of the most robust, demanding and extensive experiences I have undergone and I am thankful for the work of the many people involved who will also be disappointed at this outcome. 

As the Government has now terminated my contract I have been offered a settlement payment as per the contract. The amount equates to three months pay plus reimbursement of my costs. 

The CTO role was also tasked with tackling the issue of "digital inequality" where disenfranchised New Zealanders are being disadvantaged due to lack of digital capability or access. My family and I have decided not to accept the settlement money personally and instead donate the net proceeds towards a fund that supports ideas, programs and grants that seek to tackle this societal issue in creative ways. I welcome collaboration from all communities on how we may do that.  

I am grateful for what I have learned through this experience and appreciate all the voices that care passionately about our future, including those critical of my candidacy as CTO. 

It is only through truly understanding our unique differences and what each of us represent and can bring to the table that we can create better, newer paths forward for our nation. There is considerable opportunity for us as New Zealanders to improve how we go about doing that for each other for a kinder, more inclusive, transparent and open-minded country.