Another undeclared meeting sees the PM sack Clare Curran from Cabinet and accept her resignation from two of her four ministerial positions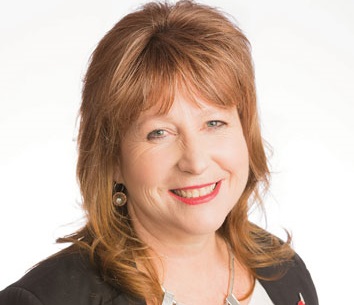 Prime Minister Jacinda Ardern has booted Clare Curran out of Cabinet for yet again failing to declare a meeting.
In her capacity as Minister of Government Digital Services, Curran in February met with Derek Handley - a subsequent applicant for the Government's Chief Technology Officer position.
The meeting wasn't diarised, nor were Curran's staff made aware of it. She says this is because she set up the meeting directly with Handley.
It was then mistakenly left out of an answer to a recent Parliamentary Question for Written Answer and not corrected. Curran says she "simply forgot" about the meeting when the answer was sent out.
Ardern says the omission has left the Minister "open to the accusation that she deliberately sought to hide the meeting".
"While this was not the Minister's intention, this is the second misjudgement and is not in keeping with my expectations, or the Minister's expectations of herself," Ardern says.
Curran in December secretly met with Carol Hirschfeld, who resigned from her senior position at Radio New Zealand after it came out she mislead the organisation's boss about the meeting.  
Curran has resigned from her Government Digital Services and Open Government portfolios.
Megan Woods will take over the former position, while Curran's "Open Government" responsibilities will revert to Minister for State Services Chris Hipkins.
Curran will retain her responsibilities as Minister for Broadcasting, Communications and Digital Media, and as Associate Minister for ACC.
"I take full responsibility for not following proper process," she says. 
"I have let myself and the Prime Minister down."
Ardern says Curran will no longer be involved in the CTO appointment process, which is in its final stages. Rather Hipkins will take over. 
He has asked the State Services Commission to look at the appointment process to ensure it's been robust, and that the one-off meeting between Curran and Handley didn't influence it. The Commission will report back next week before the appointment process is concluded. 
"I want to express my sincere apologies to Mr Handley who has been brought into this issue through no fault of his own," Ardern says.
"He is a qualified and capable candidate who has made it through to the final stages of the appointment process based on his talent, experience.
"The issue is entirely about the Minister's conduct, not Mr Handley's."
Here is a screen shot from a private Twitter conversation between Curran and Handley that shows how the meeting situation came about:
Here is a link to a copy of the rest of the communications Curran had with Handley.