Economic growth slows more than expected; GDP growth falls to 0.3% in the September quarter, while annual growth falls to 3.0%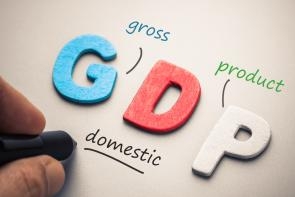 Quarterly economic growth slowed more than expected to its lowest level in nearly five years in September, according to the latest Statistics NZ figures.
Gross Domestic Product (GDP) rose 0.3% in the three months to September, down from 1.0% in the previous quarter.
This is the lowest quarterly growth rate since December 2013.
It is also lower than market expectations and substantially lower than the Reserve Bank's forecast in its November Monetary Policy Statement of 0.7%.
New Zealand's growth rate is akin to that of Australia and slightly worse than the OECD average of 0.5%.
Growth in the September 2018 quarter largely came from the primary sector, which grew by 2.2%.
However digging into the figures, mining had a disproportionately large impact on this growth, increasing by 12% as it started to bounce back from a significant drop in the June quarter caused by an unplanned outage at the Pohokura gas field.
Another part of the primary sector – forestry and logging rose – up 7%, while agriculture activity was down 0.4% after strong growth in the June quarter.
Turning to the services sector, growth here eased to 0.5%. No industries in this sector experienced any strong movements.
Meanwhile growth in goods producing industries fell 1.0%.
The largest contribution to this downturn was manufacturing, with food manufacturing down significantly.
Construction was also down, as repair work for the Kaikoura earthquake wound down.
Turning to annual GDP growth, this rose 3.0% in the year to September – a fall from 3.2% in the previous year and the lowest rate since the year to September 2014.
Looking at it a different way, GDP grew 2.6% from the September 2017 quarter to the September 2018 quarter. 
GDP per capita – a measure Finance Minister Grant Robertson has been particularly keen on boosting – was flat in the September quarter, following a 0.5% increase in the June quarter.
GDP per capita was up 1% in the year to September.
ASB economists expect GDP growth to remain muted in the December quarter, but see things picking up in early 2019. 
"The recent fall in petrol prices will come as a relief to squeezed household budgets (with discretionary spending starting to bounce back) and business confidence has shown tentative signs of improvement in the final month of 2018," they say. 
"The extent of the RBNZ's concern around today's outcome will depend on if the RBNZ takes the view that the weak growth over H2 2018 is likely to be temporary or the start of a new trend. 
"Recent data tentatively point to a temporary slowdown.  At this point, we continue to expect the RBNZ to wait until August 2020 before lifting the OCR."
ANZ economists say the RBNZ will need to assess whether economic momentum is (and will remain) consistent with a sustained lift in core inflation to 2% over the medium term.
"And with growth looking like it's decelerated a little faster over the past year, we remain sceptical," they say. 
"Combined with slowing global growth, wobbly global equity markets, and a cooling housing market, the case is mounting for a more dovish RBNZ stance. No doubt, Q4 core CPI (out 23 January) will be closely watched."