Why critics of Grant Robertson's fiscal responsibility should remember the alternative is even more prudence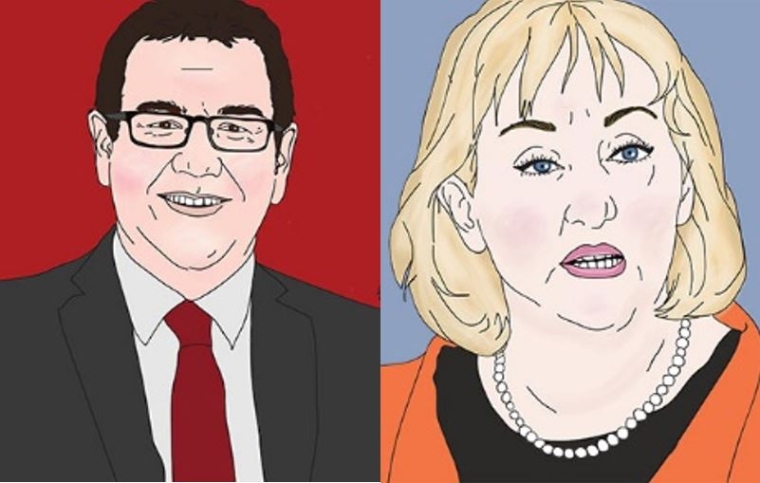 As Finance Minister Grant Robertson continues to swat away calls to loosen the government purse strings, Amy Adams is reminding us those purse strings would be even tighter if she was in charge.
Adams, the National Party's Finance Spokesperson, says if she was in Robertson's position she'd be borrowing even less.
"If you don't pay down debt in good times, when do you?" she told interest.co.nz.
While Treasury expects net core Crown debt to increase for the next three years – albeit at a slower rate than GDP growth – Adams says she wouldn't be increasing debt in nominal terms at all.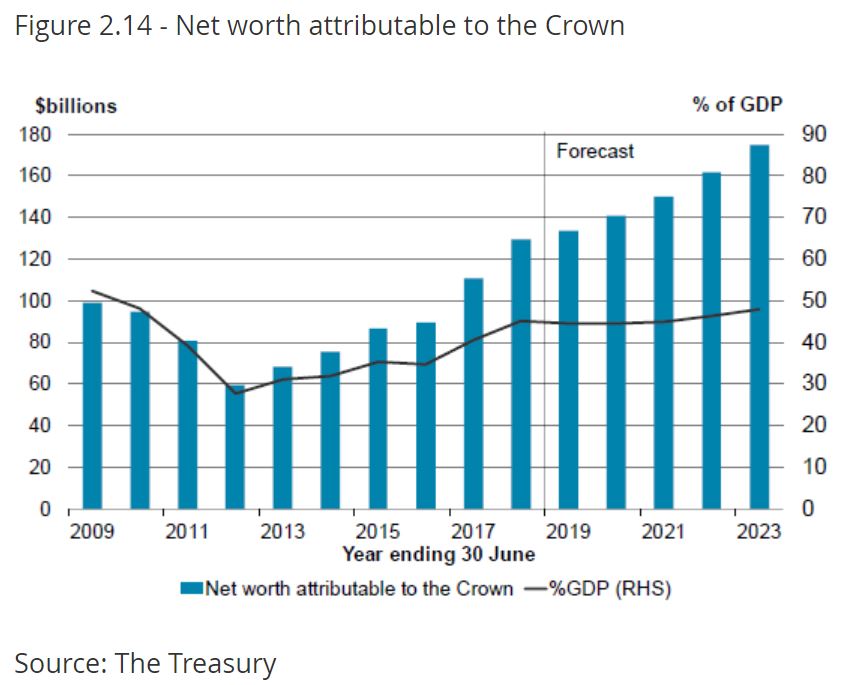 Adams acknowledges her party's position might change in the lead up to the next election, but is at this stage sticking to the line National campaigned on in the 2017 election to reduce net core Crown debt to 20% of GDP by 2020, and 10%-15% by 2025.
The 20% mark was hit this year and net core Crown debt is tracking to fall to 17.4% by 2023.  
Adams reiterates her view on debt as credit rating agency Moody's says the Government's books provide "ample fiscal flexibility to respond to long-term spending needs related to social demands, or to absorb any sudden rise in expenditure to support the economy through a shock".
NZ government debt 'significantly lower than many other Aaa-rated sovereigns'
Further to Treasury last week releasing its Half Year Fiscal and Economic Update, Moody's says the Government's debt levels are "significantly lower than many other Aaa-rated sovereigns".
Asked whether his Budget Responsibility Rules, which include the goal of reducing net core Crown debt to 20% of GDP by 2022, are going too far – especially at a time borrowing is cheap and the country's in need of infrastructure – Robertson again says no.
He recognises what Moody's is saying about New Zealand's sovereign debt being relatively low compared to other countries, but says it needs to be "because we're a small economy, very exposed to the global economy and also very exposed to natural shocks".
In a similar vein, Adams says because New Zealand is a small, trading nation exposed to global events out of our control, we must be more agile, resilient and able to fund our own needs.
"Debt head room is really important when there are crises, and crises don't come necessarily in nice orderly amounts," she says.
"We saw in 2009/10 not only the Global Financial Crisis, not only a private/manufacturing sector in recession, but then also had the Canterbury Earthquakes and then the Kaikoura Earthquake.
"If you go back then, debt to GDP was sitting at around 6% or 7% and actually went up quite quickly, as it should during a crisis."
Things 'can change very quickly'
Noting GDP growth for the September quarter on Thursday coming in below expectations at 0.3% – the lowest quarterly growth in five years – Adams points out just how quickly conditions can change.
"While the percentage [of debt] to GDP might look alright at one level, when GDP starts to weaken, suddenly that can change very quickly," she says.
Robertson has used "volatility" to frame the situation in a different way.
"While the volatile quarterly number was lower than expected due to temporary factors like the wind-down of major Kaikōura earthquake repair work and quarterly food manufacturing due to the international situation particularly in the dairy sector, there were positive signs of the underlying momentum," he says in a media release, in which he focuses on the figures showing GDP growing to 3.0% in the year to September.
Adams concludes: "I absolutely support him [Robertson] having fiscal prudence measures.
"I think he could do a heck of a lot more though if he got rid of loose, wasteful expenditure…
"That debt is being spent because of loose poorly targeted programmes like a $3 billion provincial growth slush fund, $2.8 billion on tertiary, etc."
Yet Robertson says: "I don't believe I'll be the only minister of finance in history who's had a lot of people saying how I could spend the money that the Government has…
"It's a balance. I recognise the importance of getting that balance right. I believe we have up to now and I believe we will in the future."