The NZ Super Fund remains committed to its proposal to build & operate Auckland's light rail network with a Canadian partner, but the business case remains up in the air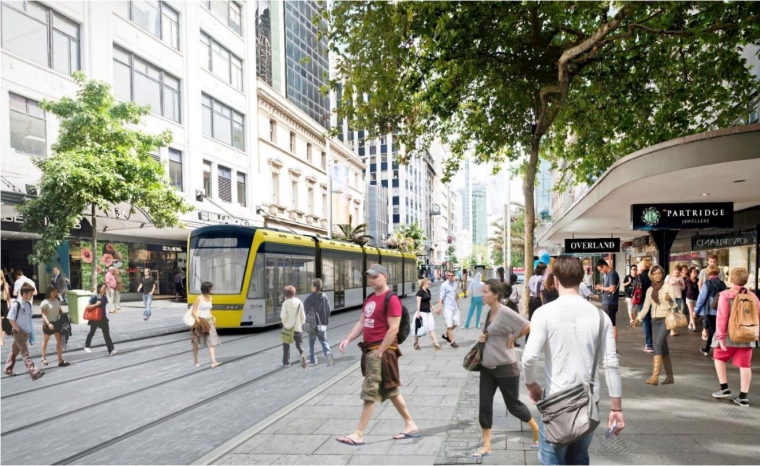 The NZ Superannuation Fund says it remains committed to its proposal to build and operate Auckland's proposed light rail network with Canadian partner CDPQ Infra.
But the business case for the project is yet to be finalised, with the New Zealand Transport Agency (NZTA) leading the work on it since May last year.
"We are not aware that a preferred procurement model has been agreed upon, nor have we received any updates on the business case work being undertaken by NZTA," NZ Super Fund spokeswoman Catherine Etheredge says.
The business proposal was supposed to be finalised at the end of last year, but as of yet it hasn't been made public. According to a spokesperson for the NZTA, which is leading the project, the business case is still a work in progress.
"The NZ Transport Agency with its partners Auckland Council, Auckland Transport and HLC [formerly known as Hobsonville Land Company], is working hard to meet the Government's commitment to delivering light rail for Auckland as the centrepiece of an integrated public transport system. Since May we have been developing a business case to identify a preferred route and indicative stop locations for the city centre to Mangere light rail line. That work is nearing completion and will continue to be refined."
Transport Minister Phil Twyford has estimated the Auckland project will cost about $6 billion, making it the biggest transport project in New Zealand history.
The project will see two light rail lines established in Auckland. One leading from downtown Auckland out to the airport at Mangere, while a second line will run from the central city along State Highway 16 to Kumeu/Huapai.
The NZTA announced last week it had appointed Carl Devlin to lead the Auckland light rail development. NZTA chairman Michael Stiassny said Devlin would bring extensive expertise to the project due to his work on other major infrastructure projects around the world.
He has previously held senior leadership roles with Horizon Nuclear Power, Laing O'Rourke, Transport for London, BAA and Bechtel Infrastructure.
In May last year the Government announced more details on its plans for the public transport project.
"The Government is committed to progressing light rail to transform Auckland. It will be a magnet for private investment in urban renewal and will be able to carry 11,000 commuters per hour – the equivalent of four lanes of motorway," Phil Twyford said.
"The New Zealand Transport Agency will now set up a robust process to explore a range of possible procurement, financing and project delivery options. This process will invite and assess all potential proposals and report back to the Ministers of Finance and Transport. The NZTA will work with the Treasury and the Ministry of Transport in this process," Grant Robertson said.
The 10-year transport plan for Auckland included $1.8 billion in seed funding, with the option of securing private investment for the network.
A public-public investment (PPI) model
Last May the NZ Super Fund approached the Government with an offer to design, build and operate Auckland's light rail network with Canada's CDPQ Infra, which is currently developing and building the Montreal light rail network. CDPQ was established in 1965 and manages US$238 billion in funds from a number of Canadian based pension and insurance schemes.
In October NZ Super Fund CEO Matt Whineray told www.interest.co.nz that the NZTA was deciding on what type of procurement model it wanted to use. He said the NZ Super Fund had proposed what it called a public-public investment (PPI) model, as opposed to a public-private partnership (PPP).
"That's where we would partner with whichever the government body is, it could be NZTA, it could be another ministry, and really develop the project. We would provide the equity - us plus CDPQ, we'd bring in technology and new ways of doing the construction to assist it, and we would own it over the really long-term. So it's a different model from the traditional PPP. NZTA at the moment, rolling through to Christmas, is trying to decide which of these procurement roads it goes down. We're participating in that process, we'll see what the outcome is," Whineray said.
He said if the NZ Super Fund and CDPQ were ultimately successful they would look to be long-term owners of the asset.
"That [the Montreal light rail network], is a 100 year asset. They [CDPQ] expect to own it through that. We think in that same way," Whineray says.
NZ Super Fund spokeswoman Catherine Etheredge says the PPI model, while new to New Zealand, has been successfully applied overseas to large infrastructure projects.
"The benefit of the NZ Super Fund's involvement is that, as a New Zealand Government fund, any returns it earns will ultimately help fund New Zealand superannuation.  As our proposed investment partner, CDPQ Infra brings aligned capital funding combined with specific expertise that can also share in the project's risks and returns – their involvement means the NZ Government can share these risks with an experienced third party," she says.
"CDPQ Infra is a leading institutional investor with considerable global experience in infrastructure investment and development; it is responsible for developing, building and operating a 67km light rail network in Montreal, and involved in developing, building and now operating 20km of Vancouver's light rail."
Etheredge says infrastructure is a popular investment because of its attractive, consistent returns and yield.
"Long-term investors like the Fund are looking for growth assets and the potential for high risk-adjusted returns. We're also looking for investments that are large enough to make a difference to the performance of the Fund. That's why we're attracted to the development risk, size and scale that this project offers," she says.
"The Fund's investment in the project will be on a commercial, prudent basis, as required by our legislation, and full due diligence on the opportunity would be undertaken to ensure it meets our investment hurdles."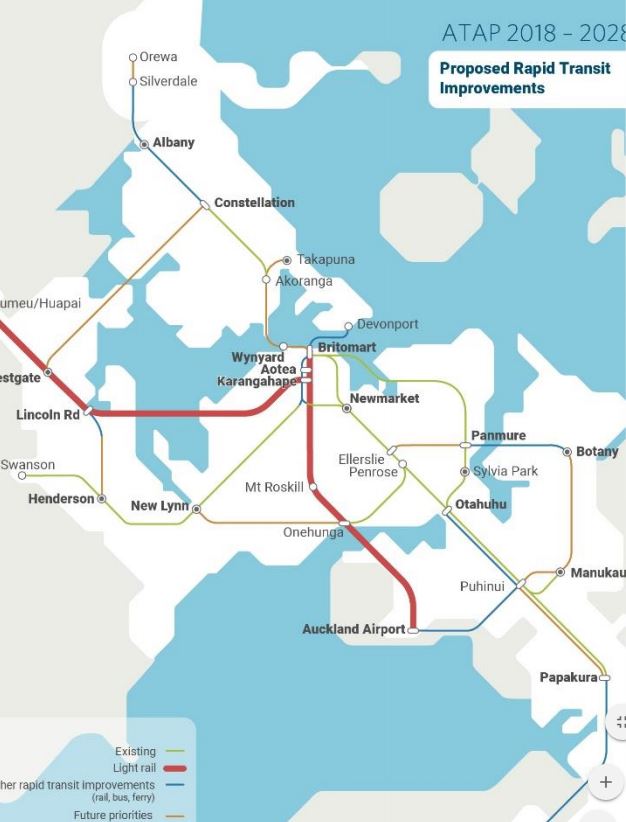 <END>