New database designed by Treasury to provide business with information on major public projects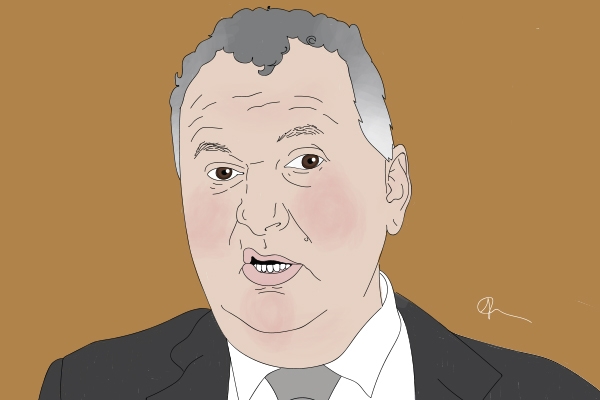 A new database with information on major public infrastructure projects has been unveiled by the Government as a way to provide industry with an insight into what works it has scheduled over the next five years.
The Infrastructure Pipeline has been developed by Treasury and will be administered by the yet to be established New Zealand Infrastructure Commission - Te Waihanga.
It currently outlines 174 projects with an estimated value of $6.1 billion planned by the Ministry of Education, Ministry of Health, New Zealand Transport Agency (NZTA), the New Zealand Defence Force and the Department of Corrections.
They range from the upgrade of Mount Eden Prison, which is expected to cost between $55 million and $125 million, to the NZTA's 20Connect (SH20B) project, which is expected to cost between $50 million and $100 million. Each project contains a breakdown on its current status, how much it is expected to cost and the timelines for procurement and construction.
Infrastructure Minister Shane Jones says it's important that businesses know what major works the Government has planned.
"The Government is the construction industry's biggest client and the new [Infrastructure] Commission will play an important role in coordinating and planning New Zealand's infrastructure investment, to improve the wellbeing of all New Zealanders," Jones says.
"By shining a light on the big capital projects expected over a five-year horizon, the pipeline will not only give industry much needed certainty, but also help inform the Infrastructure Commission's thinking as it develops a 30-year strategy to reverse New Zealand's infrastructure deficit and maximise value for money from the Government's $42 billion capital spending plan."
He says the pipeline is currently a prototype and at this stage only includes the capital expenditure of five Crown ministries and entities. But Jones says it will eventually be expanded to include all central government agencies, local government, and, in time, private sector projects.
Auckland Chamber of Commerce chief executive Michael Barnett says creating a publicly accessible database with information on major public works is a good idea with a lot of potential.  
"It sends a signal to the business community and to those involved in building infrastructure. It gives them a sense of security. That will also give the business community confidence to maintain capacity. So from that point of view it's really positive."
He says from an employment point of view it could also help keep skilled workers in the country.
"If you've got a team that's coming to the end of a project, some of them might be thinking they might have to head to New South Wales to find work," Barnett says. "But if they know there's another project coming up they might be more likely to stay."
And he says businesses are also more likely to invest in major capital equipment if they know there's more work on the horizon.
"It sends a positive signal to the whole community, not just those directly involved."     
His thoughts are shared by Infrastructure NZ CEO Stephen Selwood.
"New Zealand has had a traditional construction sector malaise due to boom-bust cycles. This promotes the short-term subcontracting model where firms hold costs to the minimum when the market is slow, under-invest in training, technology and equipment and rely on the subcontracting sector to bring in additional skills when needed," Selwood says.
"A detailed schedule of what projects will be released, their value and sequencing to market is at the heart of the information that is required to attract investment and deliver the productivity improvements needed to meet infrastructure demand."
The Government announced in February its plans to create a New Zealand Infrastructure Commission, Te Waihanga, which it expects to be operational before the end of the year. The Commission will provide strategic planning, expert advice and support for the delivery of major infrastructure projects around the country.