Finance Minister Grant Robertson doesn't believe increasing immigration will ease capacity constraints restricting the Government's infrastructure spend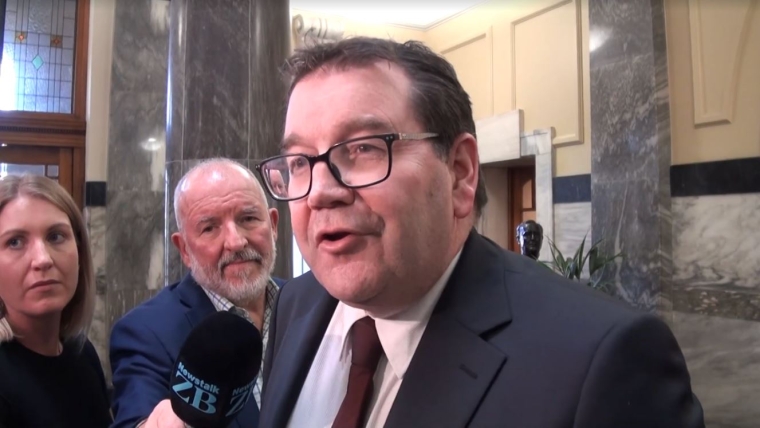 By Jenée Tibshraeny
Finance Minister Grant Robertson doesn't believe increasing immigration would ease the capacity constraints restricting infrastructure investment.  
New Zealand's unemployment rate is rock bottom and the output gap is at zero. The economy is essentially maxed out and producing everything it can.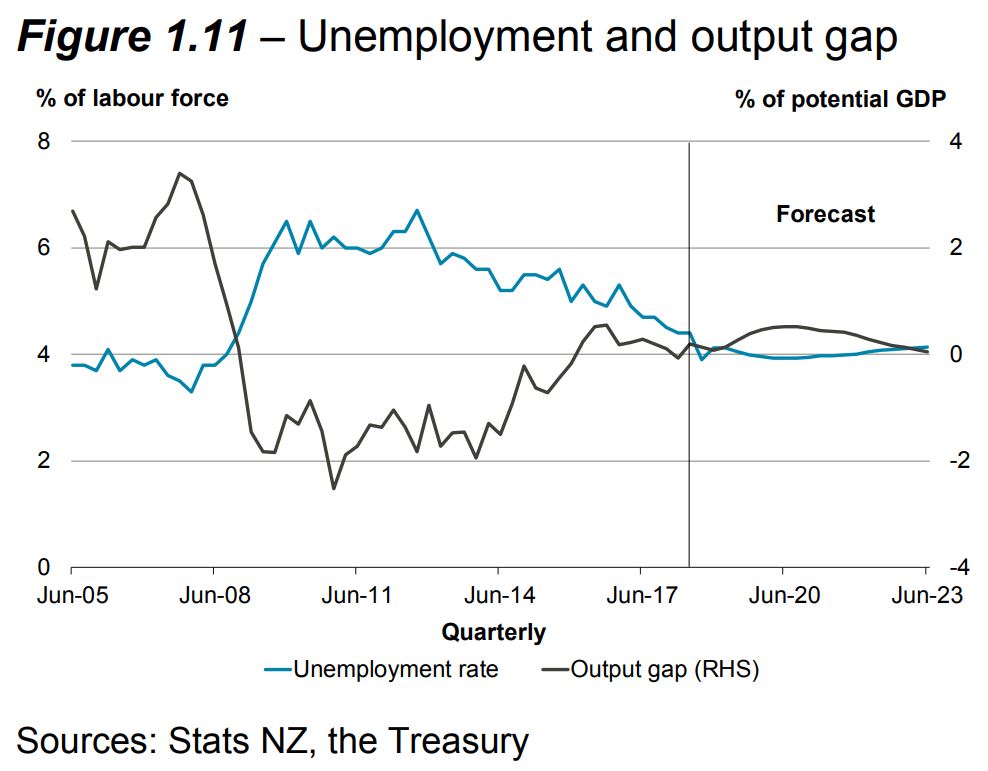 Asked by interest.co.nz at a post-Cabinet press conference on Monday afternoon what his view was on increasing immigration to alleviate capacity constraints – in other words bringing in more people to build the houses and infrastructure New Zealand needs but can't build – Robertson responded: "The way we view it is that we do bring people in to New Zealand for this work.
"The Minister of Immigration has just recently moved towards more regionalisation of our skills list to partly address these issues that capacity constraints vary around New Zealand and vary by sector.
"We need a more sophisticated approach to immigration.
"No, I don't particularly think it means we need more people coming in, but we do need to make sure we're getting the right people to the right parts of New Zealand.
"At the same time, what we desperately need to do is improve the skill levels of New Zealanders and make sure that we have people training in the areas where we need them.
"We're trying to do both of those things, but I don't believe it requires an increase in the number of migrants."
Why is creating more capacity in the economy important?
Treasury, in its Half Year Economic and Fiscal Update (HYEFU) released in December, flagged "the extent to which capacity constraints bind" as a risk to New Zealand's economy.
It said: "While many sectors in the economy report tight capacity pressures, this is particularly true for the construction sector, limiting growth in residential investment.
"Policies aimed at alleviating the capacity constraints in the sector can affect residential investment, house prices, and productivity. However, their impacts are yet to be known."
Treasury said capacity constraints were so major in 2018 that they meant the Government couldn't spend all the money it planned to, so would endeavour to try to play catch up in 2019.
It believed this would see the Government's operating balance before gains and losses (OBEGAL) fall from a surplus of $5.5 billion in 2018 to $1.7 billion in 2019, before picking up again to reach $8.4 billion by 2023. The 2019 OBEGAL will be revealed with the Budget on Thursday.
What about the politics?
There is also a link between capacity constraints and the Government using its Budget Responsibility Rules to market itself as fiscally prudent in the face of the stereotype that Labour-led governments are frivolous spenders.
As Westpac senior economist Michael Gordon said in October last year: "Bottlenecks and capacity constraints have for some time been the main hindrance to a lift in infrastructure spending, not the Government's self-imposed borrowing limits."
In other words, Gordon believed Robertson faced more of a "can't spend," than a "won't spend" situation.
This is something to keep in mind as the Government has given itself the flexibility to take on more debt as a proportion of Gross Domestic Product from 2021/22.
Robertson last week announced that after 2022, he would broaden his target of reducing net core Crown debt to 20% of GDP, to keep it within 15% to 25% of GDP.
If the New Zealand economy doesn't become more productive or increase immigration to alleviate capacity constraints, the Government's ability to spend more – even if its debt target allows it to – will continue to be restricted.
Speaking of spending…
Robertson in the press conference refused to clarify whether another one of his Budget Responsibility Rules – to keep core Crown spending at around 30% of GDP – would stay after 2022.
He said he would "take another look" at whether his five rules capture what the Government is trying to achieve with its wellbeing focus and would have more to say about this ahead of the 2020 general election.
He said Treasury didn't have anything specific to say about government spending, despite it supposedly recommending the Government target a range rather than a single figure when it came to debt after 2022.
Coming back to immigration…
Net migration gains continue to run at the high levels they were at under the previous government.  
The latest figures show a net gain of 56,137 people in the year to March – an 11% increase from the year to March 2018.
Labour before the 2017 general election campaigned on it expecting its policies to see net annual migration fall by 20,000 to 30,000 people. New Zealand First campaigned on cutting net annual migration to 10,000 people.
However, since taking office both parties have been relatively quiet on migration; the Government not introducing any major policies to target migrant numbers.
As Robertson alluded to in his response above, a change it is making is replacing the Immediate Skill Shortage List with a Regional Skills Shortage List.
The regional list will be divided into 15 regions, providing a clearer picture of where the shortages are than the immediate skills shortage list, which was only divided into six regions.
While Robertson isn't keen to increase migration, it is plausible capacity constraints are what's holding the Government back from trying to slash migration.