China's economic slowdown could put added pressure on New Zealand's regional economies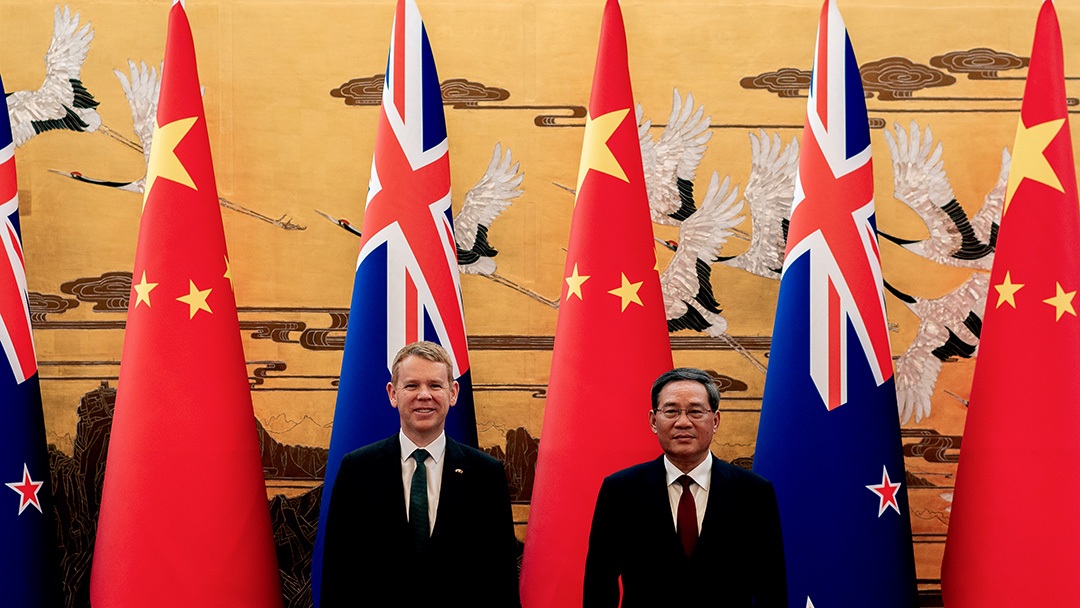 New Zealand could sink further into recession as Chinese consumers stop spending due to a slump in the nation's critical property sector. 
The only silver lining is this could cool inflation faster and prompt the Reserve Bank to bring forward interest rate cuts to offset any serious economic decline. 
China's economy was expected to rebound quickly after it lifted its Covid-19 restrictions late last year. However, progress has been slow and some forecasters are doubting whether the country will hit its 5% growth target. 
Consumer prices fell 0.3% in July, marking the first deflation in two years. This could be a problem for China which carries very high levels of debt. Just as inflation erodes the real value of debt, deflation increases it. 
Meanwhile, exports and imports have been declining, manufacturing levels have contracted, and the real estate sector is struggling with falling home values and transactions.
Real estate makes up about 20% of the Chinese economy and has a significant impact on consumer spending and confidence.
Adding to these economic woes are demographic issues stemming from the one-child policy. The proportion of elderly citizens is growing, while the working-age population is shrinking. 
After three decades of averaging 6% or 7% annual growth, China grew just 3% in 2022 and may miss its 5% target in 2023. 
Cautiously optimistic
James Robertson, an executive member of the New Zealand Business Roundtable in China (NZBRIC), said this number should be put in its proper context.
"It's important to not lose sight that the Chinese Government's targeted GDP growth for 2023 of 5% is the equivalent of China gaining the GDP of Switzerland in a year."
A survey conducted by NZBRIC and the Ministry of Foreign Affairs found Kiwi businesses in China were cautiously optimistic about the outlook for their own operations.
The vast majority of respondents (85%) were optimistic "to some extent" about the market opportunities in China. But 43% said they hadn't seen a recovery in their sales since the Covid-19 restrictions were eased late last year. 
Low consumer confidence was a common concern expressed by respondents. 
Others noted that China's economic outlook and the geopolitical environment were likely to present challenges to their business in the coming years. 
The Reserve Bank of New Zealand (RBNZ) shares this concern. It warned an economic slowdown in China could weigh on commodity prices and overall New Zealand export revenue.
The RBNZ's August Monetary Policy Statement said China's outlook had moderated since the May statement as the pandemic reopening had been weaker than expected. 
"This slowing poses a potential headwind to global growth, although very low inflation in China is also likely to contribute to lower global prices for manufactured goods". 
"Low consumer confidence appears to be restraining household spending in China. Retail sales increased sharply at the start of the year, but growth has slowed substantially in recent months." 
RBNZ governor Adrian Orr said New Zealand's economy was diversified but it had become "overweight" on China over the past 30 years. 
Tradewinds bode badly
Economists at BNZ said slowing global growth and deflation in China had major implications for New Zealand.
"The New Zealand economy is coming under mounting pressure. It looks highly likely that, despite population growth now exceeding 2% per annum, the economy will again begin contracting in the second half of this year."
Economists at ANZ said weaker exports to China had contributed to poor merchandise trade data in July — which showed a monthly deficit of $1.1 billion. 
"China's slowdown is certainly taking its toll, with exports to this destination down 24% vs the same month last year," they said in a note. 
Weak demand from Chinese consumers has likely played a party in driving down global dairy prices. The Global Dairy Trade auction last week was rough. 
The GDT index plunged 7.4% and Fonterra cut its milk payout for a second time in a fortnight, taking the midpoint down to $6.75. 
Mike Jones, chief economist at BNZ, said these numbers were well below the estimated break-even point for dairy farmers, who will now pull back on spending. 
"With lamb and forestry returns also under pressure (40% of sheep meat exports go to China, and 60% of log exports) regional economies, in particular, are set to feel the pinch".
The slump in China's property sector seemed to be making consumers anxious and encouraging them to stockpile cash. 
"Unless fiscal stimulus is urgently and aggressively applied, there's a growing chance China will fall short of its 5% growth target," Jones said. 
With these risks accumulating in China, he said there wasn't any need for the RBNZ to lift interest rates any further.