Law News reviews the growing body of work building to update our insurance law. It has started with the Culture & Conduct review, will cover disclosure issues, and may tackle conflicted remuneration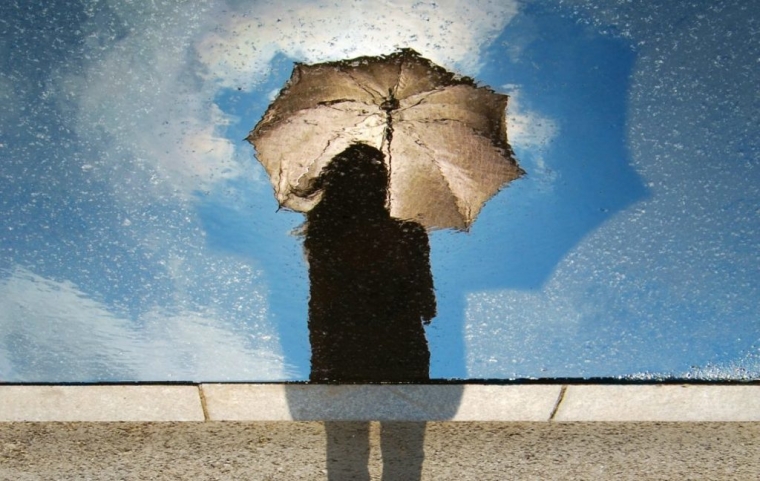 Insurance is undergoing one of its biggest upheavals in decades. Minister of Commerce and Consumer Affairs Kris Faafoi has taken the bull by the horns, with five separate projects running to modernise insurance law.
The proposed changes range from explicit requirements about putting the customer first to executive accountability for breaches of the law. The potential reforms are likely to bring New Zealand into line with comparable jurisdictions such as Australia and the UK.
Simon Ladd, a partner at Bell Gully, says the minister's energy is one of the reasons for the heavy workload.
"One observation I want to make, and this is really a nod to the minister and MBIE, is that there is a very large volume of work going on in relation to policy design and regulation in the financial sector and in the insurance sector. If, and when, the changes are implemented, they will represent a significant shift in how two very important industries operate in New Zealand."
The broadest and most challenging area will be around conduct regulation. This is because it is different from traditional black letter law, says Ladd.
But insurance contracts legislation is also a big issue, with the existing law long overdue for modernisation. "There is a lot going on," Ladd says. "All of that will require lawyers to adapt as the changes are made."
The first piece of work off the block was the controversial Financial Market Authority (FMA) and Reserve Bank of New Zealand's Conduct and Culture Review, completed earlier this year.
This was followed by the Financial Services Legislation Amendment Act, regulating those who provide financial advice on insurance products. The new law will begin its rollout in June 2020 and will include a code of conduct, better registration, licensing and new disclosure requirements to ensure consumers make more informed decisions. It will include disclosing more about how financial advisers are paid.
The code of conduct will cover ethical behaviour, client care, competence, and the level of knowledge and skill expected of professionals offering these services. On remuneration, it is unlikely Faafoi will go so far as to ban commissions (upfront or trail) for insurance sales.
This is one of two major pieces of work currently underway: the other is the review of insurance contract law which has the most direct impact on the wider insurance industry.
A big issue for lawyers and insurers is the move from rule-based regulation to one that is principles based.
"Lawyers usually look at rules and ask themselves what is needed in order to comply with the rule or whether an action complies with the rule," Ladd says. "Where the focus on conduct is leading is to place greater explicit emphasis on asking what the outcome for customers is, and whether that is a good outcome.
"With principles-based regulation, you can have broader application, but you will also get increased uncertainty around compliance."
One thing the government is considering is the potential liability for directors and executives where there is a failure in an institution's conduct.
"If you are thinking about imposing liability on individuals who manage large and often complex and unwieldy organisations, and that liability is based on principles-based legislation, you want them to have the greatest certainty [possible] when they have to provide leadership and set direction for their organisation," says Ladd.
Clients in many other areas of the law will be affected by this body of work, says Chapman Tripp partner Penny Sheerin. "There is a lot happening in this sector."
The other requirement for lawyers, she says, is to be aware of insurers' new or different obligations once the legislation passes.
Sheerin says one of her key concerns is that the reforms are proportionate to the issues they are seeking to address.
"There is a risk of stifling competition and innovation in the market," she says. "Overreach could set up unreasonable barriers for entry for new people coming to market. Or it could create a highly conservative and risk-averse culture in the market."
Some of the proposals could have significant cost implications and lawmakers need to consider the cost-benefit equation. What's more, she say, there is the potential for overlap with other regimes, and these need to be considered to avoid conflicts and inconsistencies.
One issue in insurance contract law reform is the impact on reinsurance. "[The government] needs to be careful not to make New Zealand unattractive for reinsurers. Some of the changes regarding insurance contract law will affect reinsurers because of the back-to-back nature of the contractual arrangements."
But insurance lawyer Andrew Hooker, the managing director of Shine Lawyers, is having none of this.
"The reinsurers don't run this country," he says. "It is a common excuse when it comes to conduct and culture." The reinsurers are based in Australia, where many of the proposed rules are already in place, he says. "I don't buy that argument."
No-one knows what options the minister will choose. But there is general agreement that robust reform is on the cards.
"You ask whether he has the stomach to go for the hard option," says Ladd. "I think the answer is 'yes'. I think he personally does have the stomach and you have New Zealand First, which is not going to disagree with looking after the public, and the Greens who are not going to disagree [either]."
Hooker agrees: "Finally we have a minister with some bottle. Kris Faafoi is the first Minister of Consumer affairs who has grasped the nettle and run with it."
Asked how badly New Zealand's insurance law needs to be modernised, Hooker says: "We needed it yesterday, as in 21 years ago when the law commission produced a report called Some Insurance Law Problems.
Ladd adds that the reforms come at a time of increased regulation in overseas jurisdictions and concerns locally about the conduct of large and socially-important institutions.
"We have a public who are consumers of the services of these institutions, who are expressing their concerns," he says. "And we have a government which is interested in listening, and a coalition that is willing to reform."
MBIE's consultation paper contained nearly 30 options to address weaknesses in the governance and management of conduct risks, and problems that have been identified around design, sales and the use of financial products including insurance.
Ladd says it's important the ministry, minister, industry and the broader community take their time to get the policy design right. "If we rush, there is a high risk of unintended and unwanted consequences in relation to how all of us insure our property and our incomes and our lives."
Hooker welcomes the proposed options and says insurance companies need to stop blaming the brokers. "It is you guys [the insurers] offering commission so tantalising that the brokers can't resist them."
Why we need this
Critics might say the reforms are unnecessary. But a Consumer magazine survey in June found:
only 13% of Kiwis felt confident insurers could be trusted to give good advice;
just 8% thought insurers always offered fair terms;
only 18% fully understood their insurance policy; and
as many as one in four has had a problem with an insurer.
Ladd says in his experience, large insurers are focused on what they can do better. "They all understand how important it is to do this[(and] they are very focused on what they can do better, because they all understand how important it is."
One area of the proposed reforms that has found favour with Hooker is the suggestion that insurance companies be forced to co-operate with third-party comparison websites, making it easier for consumers to shop around. These are prevalent in Australia.
But an area of concern is exceptions under the Fair Trading Act for certain insurance terms. Hooker calls these exceptions "statutorily-sanctioned unfairness".
"It is an interesting concept," says Hooker. "They say they have to have these clauses in their contracts because of underwriting. If the insurance companies think these clauses they hold so dearly to their hearts are not unfair, then they wouldn't need exceptions to the Act. Therefore, they are admitting they must be unfair, and you have state sanctioned unfairness.
"How bizarre. Get rid of it. Why are they different from every other industry on the entire planet? The need for these contracts to have special status no longer exists."
Duty of disclosure
Hooker also has a beef with the duty of disclosure, which MBIE's insurance contract law review will examine. "Your duty should be to answer actual questions the way a reasonable person would answer them," he says. "Not a broad duty of disclosure as you have now."
Also missing in action, says Hooker, is a review of the doctrine of utmost good faith. "We have to step back and ask why we have a duty of good faith.
Why do insurance companies think they are so special?"
The duty might have been relevant in the 17th century if a ship said it lost its cargo in the Amazon and the insurers had to trust that it was true. "In the 21st century, insurance companies have the ability to investigate their claims."
Hooker adds that the duty of utmost good faith should cut both ways. "If I breach the duty, I lose everything. I lose my entire claim, my entire policy and my future insurability. If an insurance company breaches the duty of good faith, it gets a $5,000 "fine".
Hooker cites Young v Tower Insurance [2016] NZHC 2656 and s13A of the UK Insurance Act 2015. The consequence of Tower's breach was $5,000 in general damages.
"That is no reason for insurance companies to change their behaviour. The consequences for the insured are so dire there needs to be equal consequences for the insurer."
Insurance law reform: the key issues
In its review of insurance contract law, MBIE (the Ministry of Business) wants to ensure that:
Insurers and their customers are well informed and able to transact with confidence;
Interactions are fair, efficient and transparent;
Barriers to insurers providing insurance are minimised; and
Consumers are protected.
The ministry has outlined a broad range of options in three areas:
disclosure of information to insurers;
unfair contract terms; and
making it easier to read and compare policies.
Following the FMA/Reserve Bank review, the ministry has also identified several key problems in the insurance industry. They include:
an imbalance of power between financial institutions and consumers;
products not designed with good customer outcomes in mind;
sales being prioritised over good customer outcomes;
weak systems and controls to manage conduct risk; and
a lack of accountability to ensure good conduct.
The broad range of options being considered includes:
overarching duties to govern the conduct of financial institutions;
executive accountability for breaches of any new legal duties;
a legal duty around how insurance claims are handled;
measures to address conflicted remuneration;
measures to ensure financial products are suitable for customer; and
a robust enforcement package.
---
This article originally appeared in LawNews (ADLS) and is here with permission.