IAG and Suncorp see premium hikes being more subdued in 2020, with major repricing seen in 2019 contributing to them increasing their profits by 69% and 116% respectively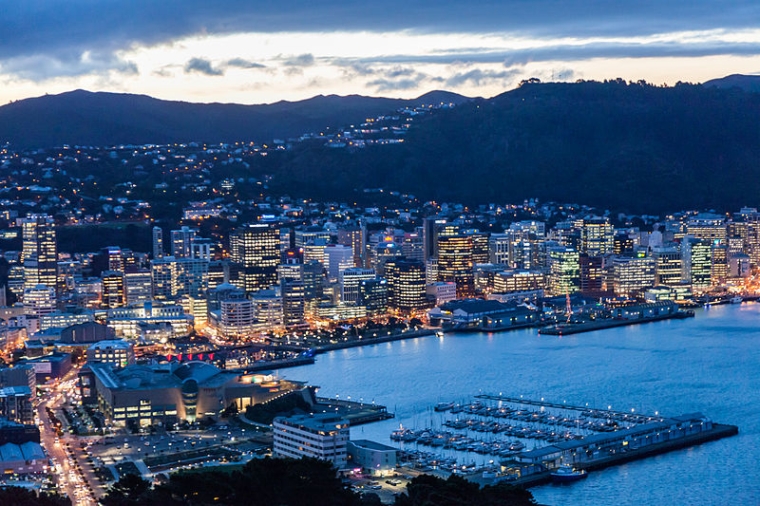 Insurance premium hikes may not be as aggressive in the year to come, as they were in the year just been.
The New Zealand divisions of the two companies that provide the vast majority of New Zealand households and businesses with property, car, and contents insurance - IAG and Suncorp - reported major increases in their underwriting profits in the year to June 30 2019.
IAG's New Zealand underwriting profit increased by 69% to A$354 million, while Suncorp's more than doubled (up 116%) to A$246 million.
For every A$100 IAG's New Zealand business received in net premiums, it paid A$54 in net claims. Suncorp's New Zealand division paid A$50.
These 'loss ratios' are very low by historic standards. They've typically been in the 60%s, but have jumped when there have been natural disasters.
While the absence of earthquakes and bad storms largely contributed to IAG and Suncorp making sizable profits, both companies also charged customers more.
Their premium hikes coincided with them taking increasingly granular approaches towards pricing risk - IE charging policyholders in quake or flood-prone parts of the country substantially more than those in less risky places.
A short reprieve?
However, both IAG and Suncorp indicated in their annual results that the gross written premiums (GWP) for their New Zealand businesses weren't expected to increase as much in 2020 as they did in 2019. IAG's GWP increased by 7% in 2019, while Suncorp's increased by 8%.
Looking ahead, IAG said: "Sound overall GWP growth is expected in both Consumer and Business, comprising a combination of volume growth and rate increases, with the latter expected to be at lower levels than those experienced in FY19."
Suncorp said: "GWP growth is expected to return to lower single-digit levels over the medium term following strong growth over the last two years supported by industry repricing activity on the back of significant weather events."
Insurers have "repriced" as they've forked out for a number of costly storms in the last few years as well as the 2016 Kaikoura Earthquake.
As reported by interest.co.nz in May, Tower Insurance's repricing likewise saw its loss ratio fall and bottom line improve in the six months to March.
In a similar vein to IAG and Suncorp, it expected its loss ratio to normalise looking ahead.
"Premiums are now at the point in Wellington where the unfair cross-subsidisation will be largely removed over the next 12 months," it said. 
RBNZ's warning to owners of high-risk properties remains
However the Reserve Bank (RBNZ), in its biannual Financial Stability Report released in May, suggested 2019 wouldn't mark the end of insurers' repricing.
"It is likely that risk-based pricing will become more widespread in New Zealand over time," it said.
"Owners of particularly high-risk assets should be aware that their insurance costs are likely to rise and the level of cover that they can obtain may become more limited in the future."
The RBNZ warned this could see the value of their assets (IE houses) fall. 
While a move towards further risk-based pricing means policyholders more accurately pay for the risk they pose, the danger is that riskier policyholders who were previously essentially being subsidised by less risky policyholders, can no longer afford insurance cover.
Insurance Council of New Zealand CEO Tim Grafton earlier this year said he was aware of body corporates in Wellington watering down or completely scrapping their earthquake insurance cover in response to sky-rocketing premiums.
The RBNZ believed a small portion of policyholders faced "materially higher prices", with very few unable to obtain full cover.
"But the precise impact on the overall availability and price of insurance is uncertain," it said.
RBNZ Governor Adrian Orr said the regulator was working with insurers to make sure they weren't using risk-based pricing as a money grab.
IAG, in its results, explained that while risk-based pricing was a way of it dealing with the impacts of climate change in the short-term, it was looking at changing its offerings to "support adaptation" in the long-term.
"Climate change is a key consideration in IAG's strategy-setting process," it said.
"While resilient to short term risks through the use of risk-based pricing, reinsurance and annual premium adjustment, IAG recognises longer term considerations such as the increasing frequency and severity of natural peril events.
"IAG continues to investigate product and service opportunities that support adaptation and emission reductions."